When you need sports gear, compression clothing can help boost performance and prevent chafing. When you want to sell your compression sports clothing online, having both an ecommerce site and an eBay store can help you to boost sales. When OCDesignsonline was approached by our client Smart Sports, we were happy to suggest our custom ecommerce and eBay store design package as the way to go. Not only does our package help to boost sales, but it saves money on design – $400 to be exact. 
We wanted both the stores to have a similar, welcoming feel. We used a slideshow banner on both, and we used sporty colors throughout the sites in order to fit the theme. We used the same images for category buttons, making it so that the branding of each site was the same throughout. It was important that the sites complement each other as well as our client's products.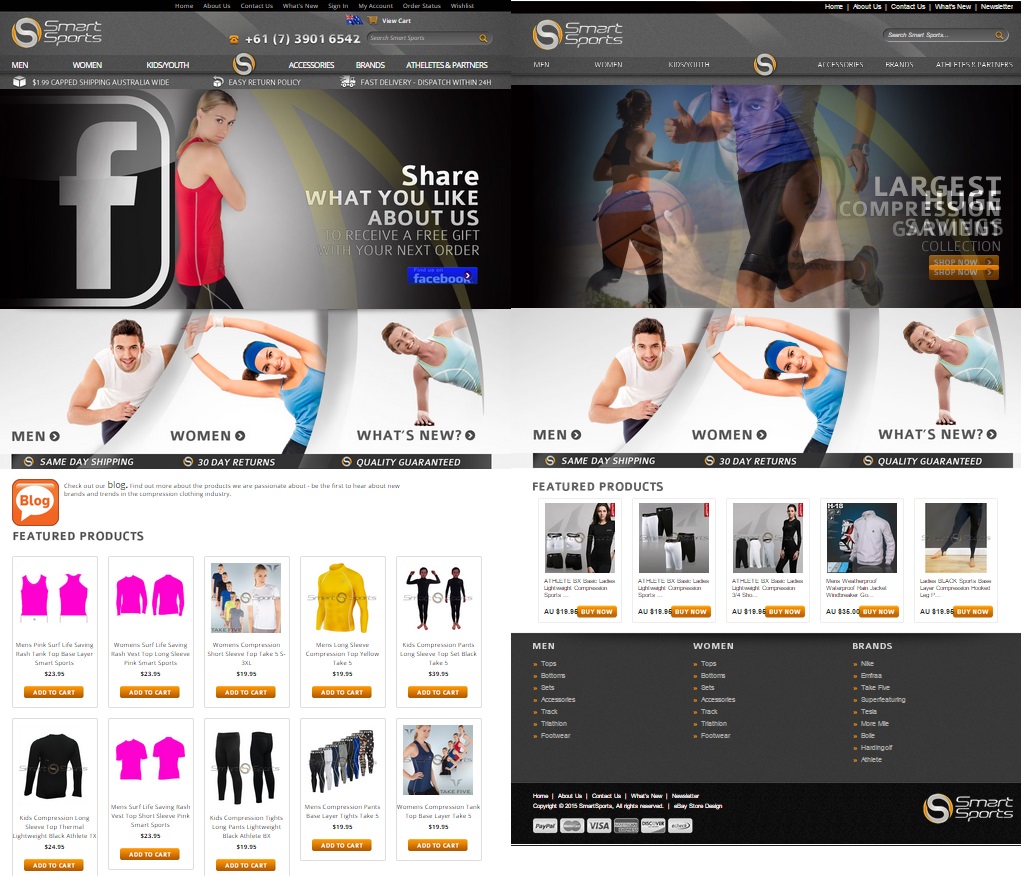 Featured items help sell from both the ecommerce and eBay storefront
We were sure to create a featured items area to help boost our client's sales. This way, our client can post what's new, on sale, or of particular interest to the target audience. Also, by varying what's "featured" on each of the two sites, the client doubles the brand loyalty and repeat business from each site. Customers will come back to see what's newly featured.
Custom eBay category search pages help customers navigate stores
It's important to us to create eBay stores that look and feel like regular ecommerce stores. Because of this, we create custom eBay category search pages to help customers view their results – on a branded page. Not only does this help increase the professionalism of the site, but it also helps customers to navigate the site and find other items they may have interest in on the same site. It also can help a customer identify when he or she has entered another store or eBay's general search results page.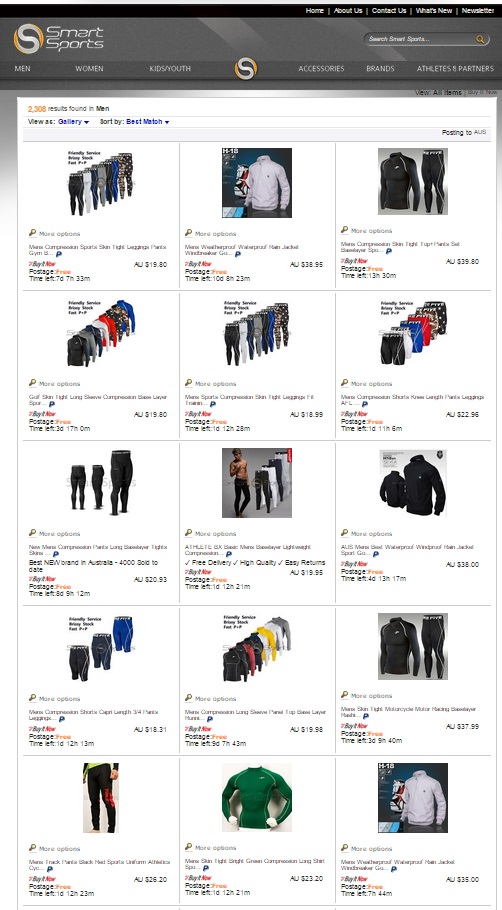 Mobile-friendly responsive eBay listing templates look great too!
Another great add-on is the responsive eBay template. This template adapts well when someone is viewing it on a mobile device. It's nice, because when a customer chooses to view our client's product descriptions on their smartphone, he or she can then interact with the page and use it to browse further into our client's store. It's all part of the complete branding package we offer to all of our valued clients.

Contact OCDesignsonline today for a free quote on our eCommerce and eBay store designs
We offer $400 off when you combine an ecommerce site and eBay store design into one package. At OCDesignsonline, we have a wide array of eBay listing templates from which our clients may choose. Take a moment to browse our portfolio. When you see something you like and are ready, please request a free quote. Also, don't forget to find us on Facebook, Twitter, and Google+!