It's hard to tell but some art enthusiasts say it took Leonardo da Vinci nearly 4 years to paint the Mona Lisa. Paint stroke after delicate paint stroke lead to the masterpiece's placement on a wall in the Louvre Museum in Paris. With the technology bestowed upon us today OC Designs Online has mastered the art of eBay template designs. Graphic designers can be found around every digital corner but the real benefit can be found in partnering with the OC Design experts that offer over 250,000 listing templates.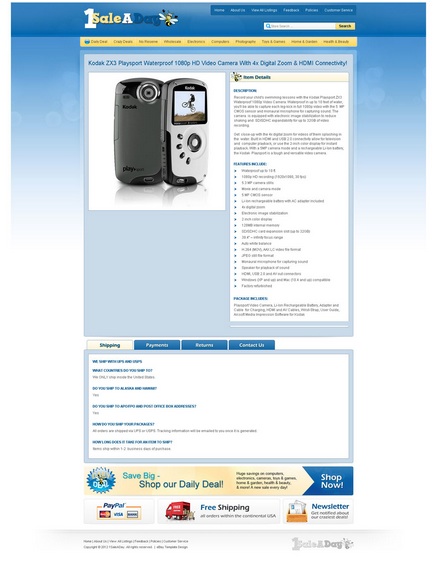 1SaleADay, an e-commerce shop dedicated to promoting products on a 24 hour basis, simplified their daily product post with the easy-to-use template and editor through OC Designs Online. Listing products becomes simple and easy and no longer turns a daily post into a daily task. It's a breeze to showcase products on a daily basis with the right template. The storefront designs are endless and enable shops to say functional and fun all at the same time!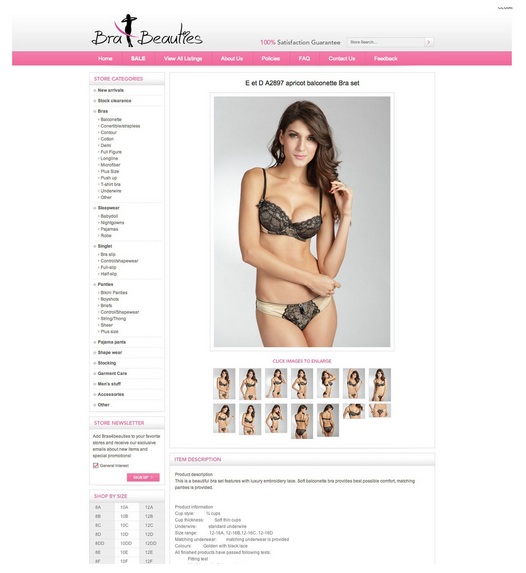 Brand image is everything when marketing to a particular target audience. Bra4Beauties is a women's apparel and lingerie store dedicated to staying sexy and sleek all-the-while keeping a strong sense of professionalism. By pairing up with the OC Design team and choosing a template to showcase their intimate products with class and ease this eBay store became a platinum seller. The store has a custom design with a template that includes a size and item description tab. Model your store in the same way or request a free quote on a template perfect for your eBay shop! Much like the product selection on this site, there's something that fits everyone.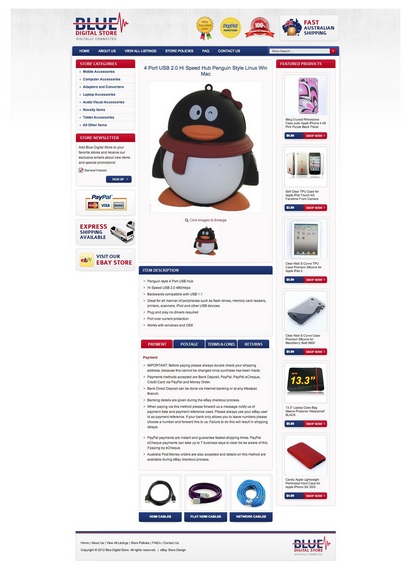 One of the best perks of using an eBay template is that we make the transition from your store to the custom storefront seamless and effortless. So much so that online shoppers feel as though they have never left your store! Once the customer is led into this customized BlueDigital shop above it's easy for the shoppers to find themselves browsing and shopping longer. Most shoppers are intrigued and brought to purchase through visuals. With a custom template the eBay shop becomes a visual marketplace. Store logos throughout the site keep branding a cinch and product placement keeps customers clicking.
OC Designs Online can help you drive traffic and make sales peak with our affordable design options. The benefits speak for themselves. You only get one chance to make a first impression. Lets make it count!
Please browse our ever-growing portfolio and then request your free quote today!
We hope you'll like us on Facebook and follow us on Twitter!