Some may say all E-Commerce stores are cut from the same cloth but Style Fanatics has fashioned their store front in a new sleek way. This new trend sparks from the experts at OC Designs Online. With OC Designs the clothing retail store has modeled their shop after their clothing with a new distinguished, put-together appearance.
People often say that accessories can make the outfit. With this eBay store design browsing everything from necklaces to handbags are made easy for everyone in the family.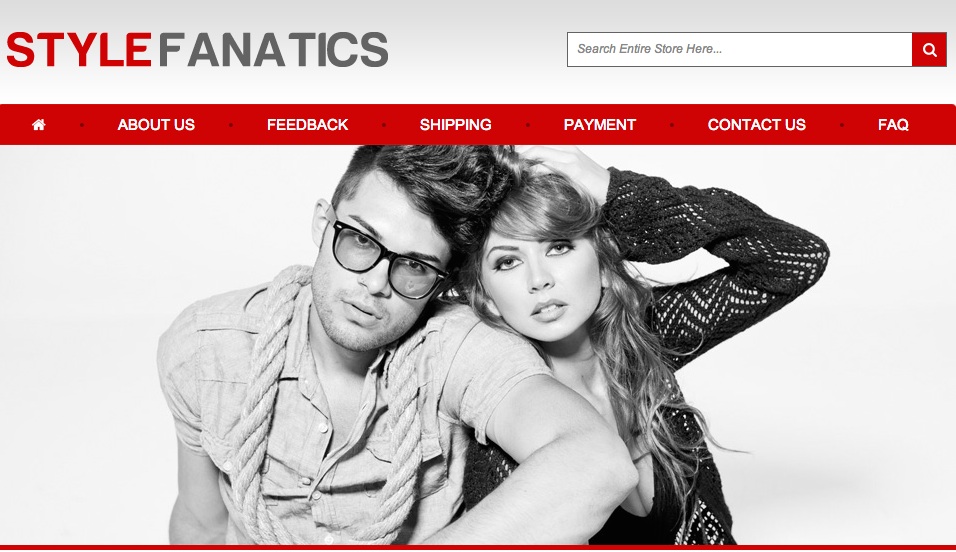 Upon entering the site online shoppers are greeted by two stylish, fashion forward models putting forth their best face. The Style Fanatics logo is placed in the top left hand corner of the site in a bold font that can't be missed. Above the edgy, black and white photo of the models is a red panel introducing the customer to the store. This eBay template offers tabs that enable customers to read more into the store's feedback and payment options. Along with a "FAQ" and "About Us" section on the panel, customers are often able to answer any questions or concerns they may have on their own. If the customer is having difficulty finding exactly what they're looking for they can always resort to using the custom search tab in the top right hand corner. This tab can make searching for the perfect outfit a cinch.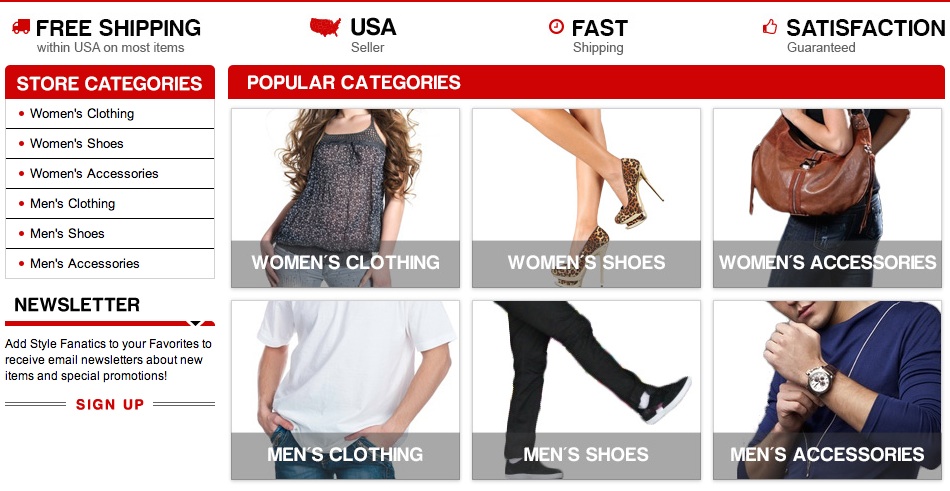 The midsection of this eBay shop design highlights popular categories on Style Fanatics. Each tab is accompanied with a category title along with a picture of what that category encompasses. Whether it be a new pair of men's shoes or an endless array of women's accessories this eBay store design will be sure to turn heads. This particular eBay template offers a tab on the middle, left hand side dedicated to a shop newsletter. By simply clicking the "Sign Up" tab customers are only a few steps away from being reminded of store promotions on a regular basis!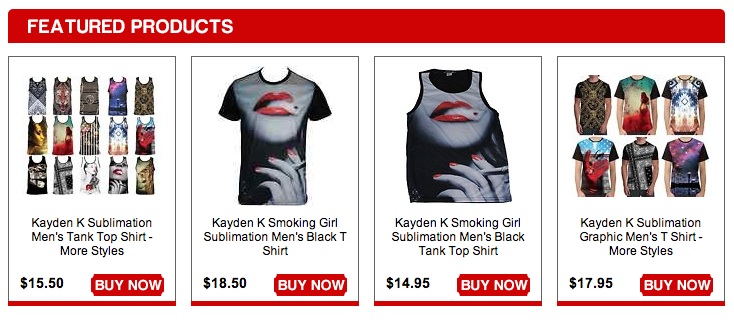 Everyone likes to know what "in" and what's "hot". The footer of this shop design shows customers exactly what has been trending and most popular on the site. If a customer finds what they want at first glance a convenient "Buy Now" tab will take the online shopper directly to checkout where shipping options and sizes can be selected. What's "in" is now in their cart!
Partner with OC Designs Online for a one-of-a-kind custom design that meets your needs as well as the needs of your shoppers. Take some time to browse our portfolio of dazzling store designs, and then request a free quote.
Don't forget to find us on Facebook, follow us on Twitter and check out our Google+ Page!