A light, soothing sound rings in the air as the delicate wind chimes tap dance against each another. Soon something catches your eye at the top of the barn in the distance. The rooster on the weather vane is rapidly getting dizzy from being tossed and turned in every direction. The local news station reports thunderstorms in the near future and to possibly seek shelter in approximately 30 minutes. Mother Nature provides us with sunshine and wild flowers but she often reminds us that she has a mind of her own. In hasty weather conditions it's always best to play it safe. Now doing so is a cinch with Premier Window Films new custom Big Commerce shop. The window film store that brings safety and shield in numerous circumstances has partnered with OC Designs Online to make comfort and safety a breeze.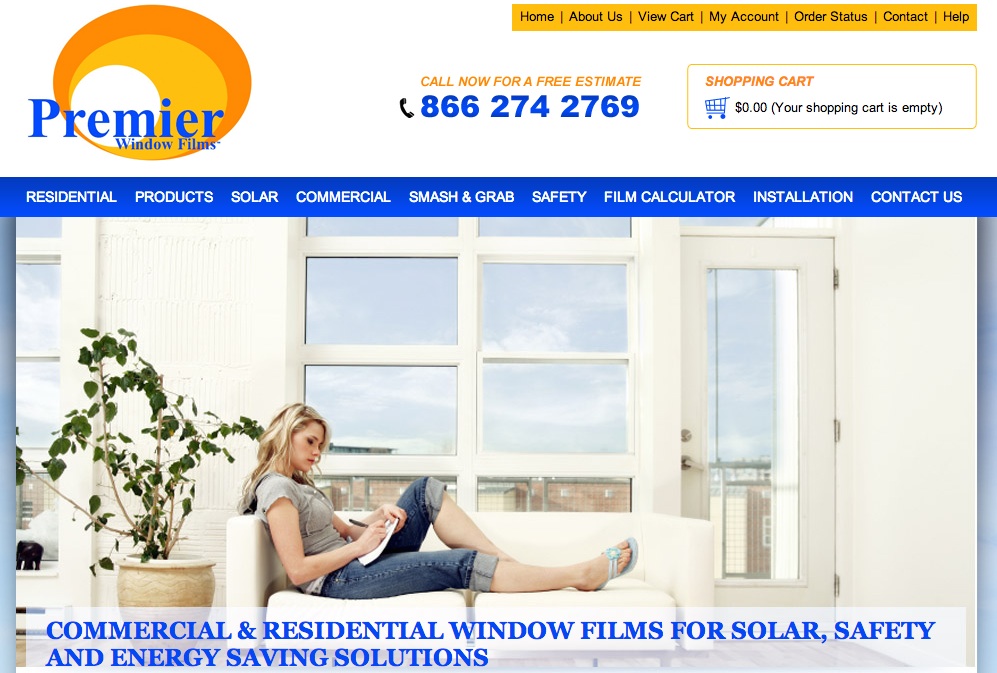 Kick back and relax on the easy to navigate site much like the woman on the shop's welcome pane. The store logo can be found in the top left hand corner neighboring a toll free number to introduce online shoppers to the store's customer support line. Below the customer support line and logo is a blue panel listing different solutions and product categories. The shop offers a wide range of products addressing topics such as solar and safety protection. Finding the best energy saving solution will now save online shoppers from breaking a sweat!

The midsection of this custom template offers 4 videos introducing online shoppers to how Premier Window Films can reduce expenses long term and protect their bottom line. The videos address topics from common occurrences like smash and grabs to scenarios some people may easily overlook such as bomb blasts. Each video and testimonial addresses the topic and allows the customer to see which product best fits their everyday needs. The videos stay brief lasting between 3-7 minutes to keep informative and keep customers actively engaged.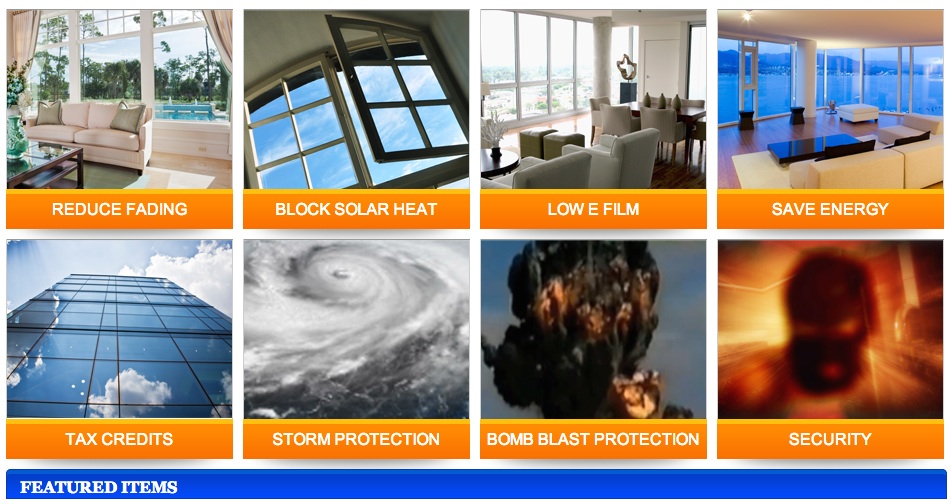 The footer of this Big Commerce template keeps the store categories flowing and in clear sight, unlike valuables with the store's smash and grab film protection. The 8 tab selection covers topics such as tax credits and energy efficiency showing how affordable film protection can be in both the commercial and residential world.
At OC Designs Online, we have experts in graphic design that specialize in Big Commerce store designs—and just about any other E-commerce shop design. It's easy to request a quote—and it's free!
We hope you'll browse our stunning portfolio, like us on Facebook and add us to your circles on Google+!