A free Rakuten store design from OCDesignsonline puts the power of the Buy.com experience behind your storefront. Supporting a wide variety of niche products as well as popular consumer goods, Rakuten makes it easy for the entrepreneur to list all types of goods that are currently for sale. And now, we are happy to offer this free Rakuten store giveaway open to any online retailer that has a current eBay store that was previously designed by us.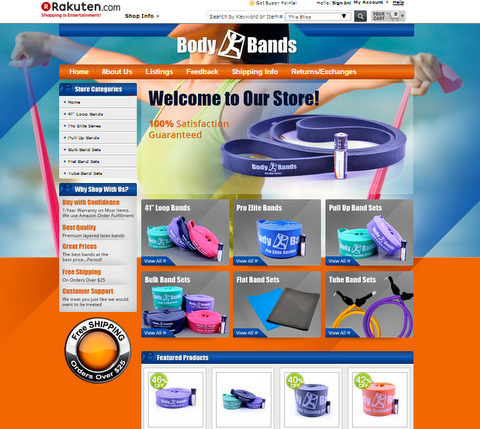 Learn more about Rakuten stores below and all the screenshots you see here are examples of Rakuten stores we have already designed for some of our customers!
Rakuten Features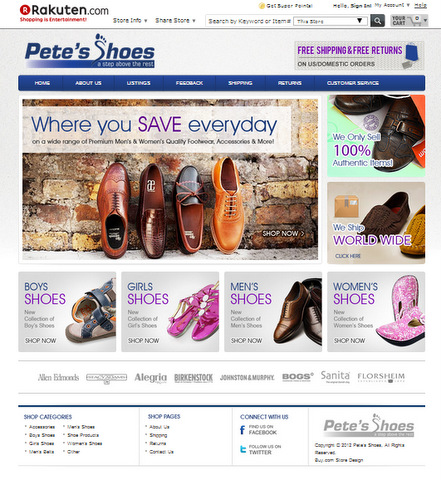 Customers enjoy the easy-to-navigate shopping experience that culminates in the use of a Buy.com shopping cart and streamlined checkout process. Safety and security are of the utmost importance to online shoppers, and Rakuten delivers both with ease.
When you enter to win a free Rakuten store design from OCDesignsonline, you have the opportunity to position your online store in such a manner that it greatly enhances your brand identity and name recognition. After all, who does not know Buy.com? Imagine having this type of powerhouse behind your store's name! Buyers will be confident in the longevity of your brand and the overall safety of their online transactions. Moreover, this amazing opportunity puts you in the driver's seat with respect to custom logo creation and heightened customization of must-have navigation links.
This is not all! A Rakuten store design comes with a customized landing page, which greatly enhances your opportunity to build a loyal clientele that easily remembers your store website's URL. With the setup's inimitable social media and SEO tools, you quickly become the talk of the town on Facebook and Twitter. As shoppers visit your store and complete their purchases, they appreciate that you will offer a wide range of shipping options. In addition to the overall convenience for your customers, there is the added value of being able to track purchases, sent shipments and estimated arrival times.
The Disclaimer Stuff
OCDesignsonline reveals this prize is valued at $1,399. Entering to win a free Rakuten store design is open to any entrepreneur – worldwide – who currently has an eBay store that has been designed by OCDesignsonline Those with an eBay store not designed by OCDesignsonline will not be eligible. Entrants must be 18 years or older. The contest runs from Wednesday, May 14, 2014 to Friday, May 30, 2014. Winner will receive a basic Rakuten store design.
How to Enter, Win and Claim Your Prize!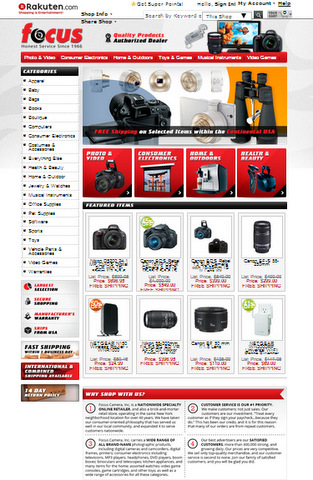 To enter the contest, simply click on OCDesignonline's "Request Quote" tab. Following the instructions is quick and easy. Once on the Request Quote page you must complete these 5 easy steps to enter.
The following 5 fields must be completed to be eligible:
Name
Company Name
Email Address
Comments – Please insert the URL (Website Address) to your current eBay store designed by us.
CAPTCHA – Scroll down, fill in the CAPTCHA code and hit the submit button!
Winner will be chosen randomly on June 2, 2014. Winner will be notified via email and once we contact your via email, you have ten (10) days to claim you prize. The 10 days begins from the date you receive the winner's email from OCDesignsonline.
Good luck!