Ever heard of the rule of three? If you're a survivalist you probably have. For those who are unfamiliar, Life Science explains that the rule of three is a general outline for how long humans can survive in the wilderness. For example, air is required every three minutes, extreme cold for no more than three hours, water in three days or fewer and food within three weeks or sayonara.
Anyone who is serious about the outdoors and welcomes the harshest conditions knows that what you take into the wild with you can determine whether or not you come out alive. Survival Food And Gear understands how vital it is to be prepared. That's why they teamed up with the experts at OC Designs Online to bring customers an organized eBay Store Design to shop for essentials before riding off into the sunset.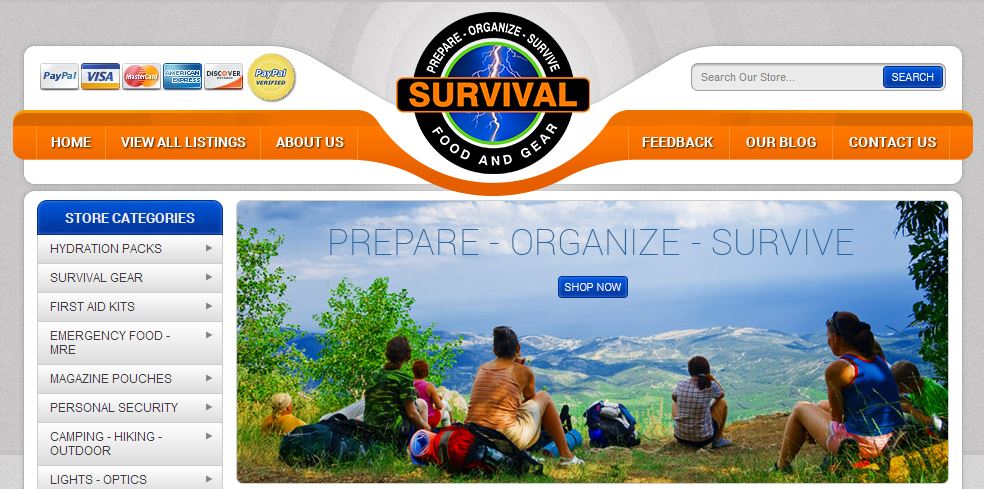 A 'striking' logo greets shoppers as they enter. It bisects user-friendly essentials on either side including acceptable payment options, and a custom search bar where nature enthusiasts can easily seek out specific brands or essential gear for their next trip.
An orange navigation bar underneath splays out listings, feedback, blog posts, contact info and more, resting gently on a hi-res, wide angle shot of nature gazers.
In the left sidebar, store categories are laid out in a vertical list of clickable tabs with everything from hydration packs to outdoor camping and hiking gear.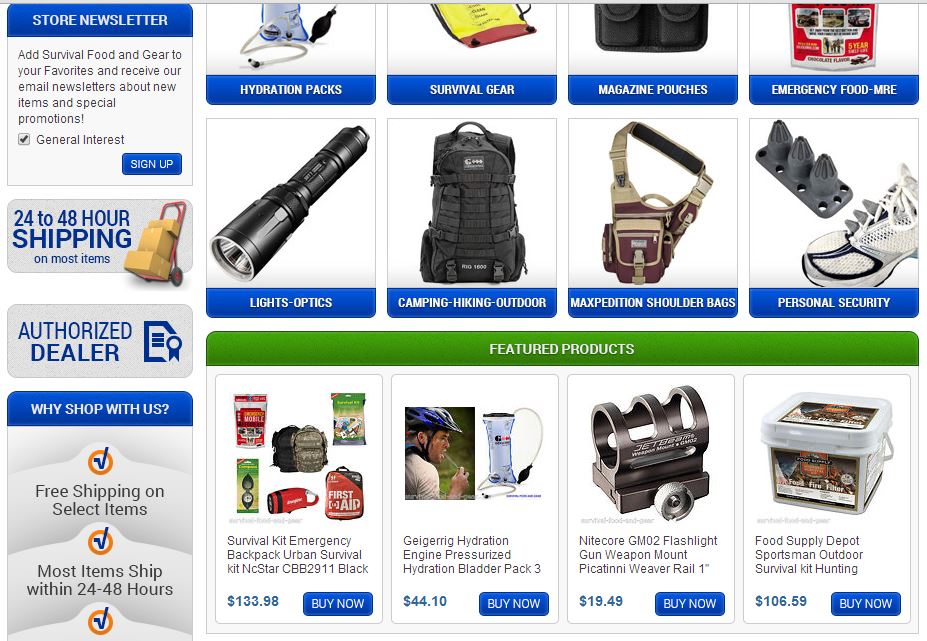 Next, the custom eBay Shop Design continues with an invitation to keep up with special items and promotions by opting to join the company newsletter while graphic reminders display promises of 24 hour shipping which is free of charge on select items.
A 4 X 2 section of store categories sits to the right just above the storefront's featured products. Each pane is underscored visually so whether shoppers are in the market for personal security products or a food supply kit, they're in the right place.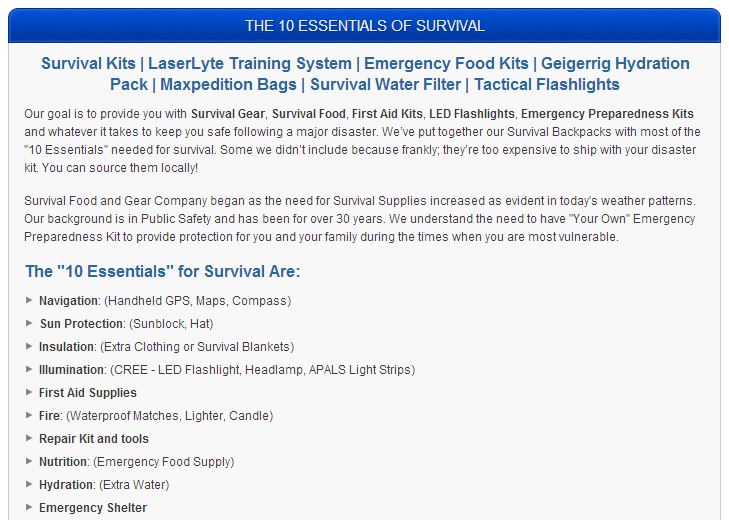 Finally, this custom eBay Template concludes with a piece on the "10 Essentials of Survival" designed to inform shoppers as they ready their lists and make their final purchases.
At OC Designs Online, we know you can sell just about anything on eBay, but having the right eBay Store Design can and does make a difference in your brand getting noticed online. Browse some of our other eBay store designs to get an idea of what we can do for your ecommerce store!
Let's be social…Be sure to find us on Facebook and Twitter, and remember that quotes at OC Designs Online are always free!