For centuries men and women have used jewelry as symbols of status, as representation of their culture or to mark significant events such as marriage. And while almost every society on record has some version of these items of personal adornment, they vary greatly depending on the time period or part of the world.
Today, jewelry is a widely used way to showcase one's personality. Whether you're on the lookout for everyday jewelry to go with your favorite office casual wear, to accompany a night out on the town, or a statement piece to embolden your formal attire, Paradise Jewelry has the widest selection available on the web. Their takeover of the ecommerce market was made possible thanks to a custom BigCommerce Store Design courtesy of OC Designs Online.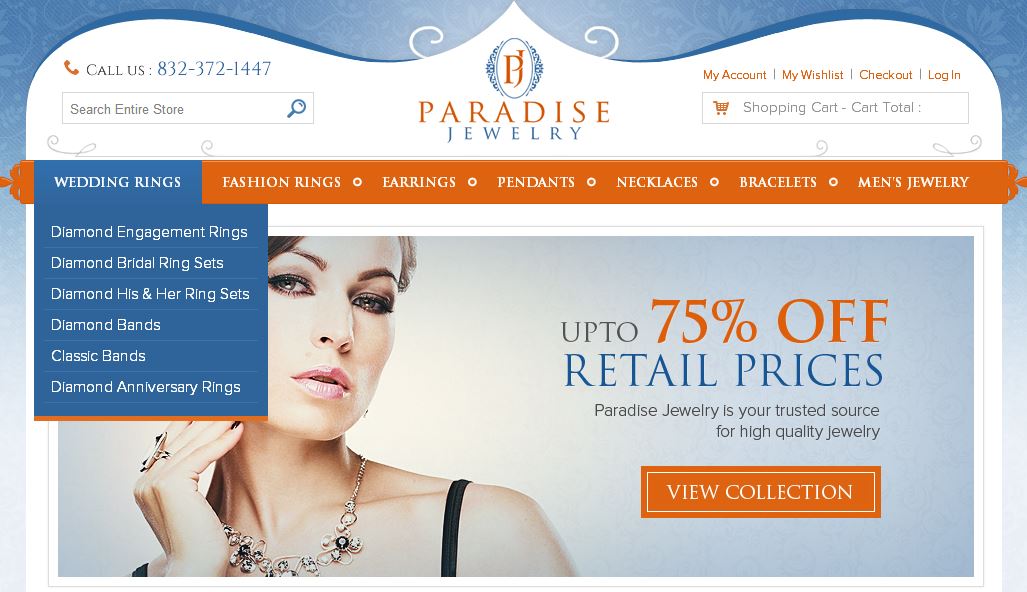 The elegance of the storefront is reflected in the careful details of the design. Tasteful touches such as beveled edges in the header and the floral frame of the logo match the aesthetic  of the jewels within.
Built in bars on either side of the logo allow the customer to shop for specifics by keying in words, phrases or brand names in the upper left corner, while a shopping cart keeps a running tally of items selected for purchase.
Below, seven store categories in the orange navigation bar allow customers to easily see inventory stock. Simply scroll anywhere along it and drop down menus with additional selections appear while the welcome pane advertises 75% off retail prices.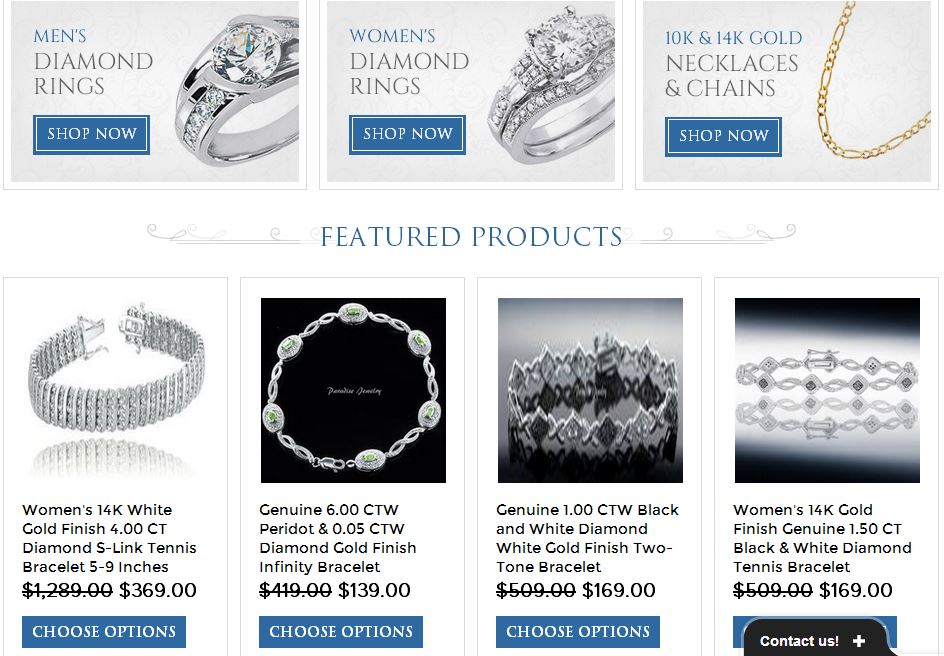 Next, our designers made it easy to peruse men's diamond rings, women's diamond rings and 10-14K necklaces and a four-panel spread of featured products boasts select items at deep discounts. In addition to their hi-res images and descriptions which detail the jewel's carats and metal finish, our designers also focus attention on the new, reduced price by striking through the original.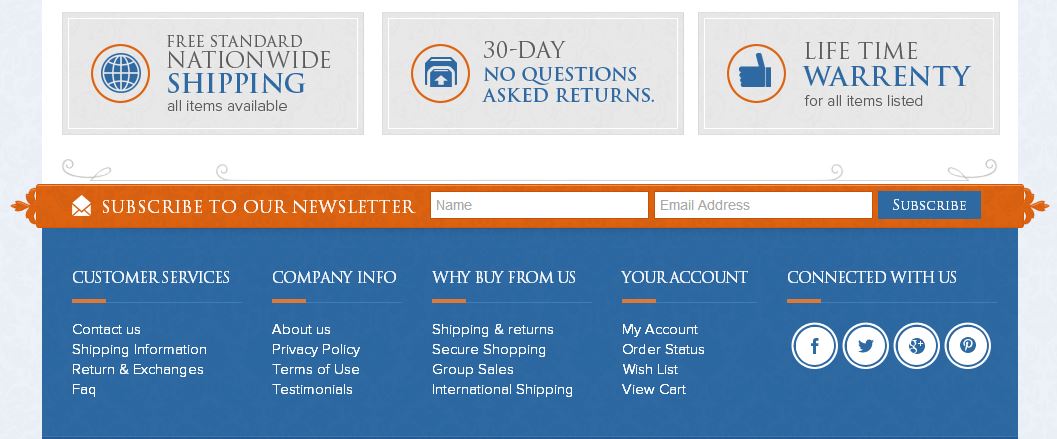 In the custom footer which follows, an invitation to join the store newsletter leads off tabs and links to customer services, company info, why buys, account information and social media plug ins to the internet's top sites.
BigCommerce store designs are just one of our specialties here at OC Designs Online so if this ecommerce platform seems right for you, ask us about custom store designs and be sure to visit our portfolio and then request a free quote.
Still want more? We look forward to seeing you on Facebook, Twitter and Google+!