Whether you bike for fun and leisure, as your primary mode of transportation, or only in the races, your wheels are no doubt a pivotal part of your life. And while a bicycle may be considered a simple machine, those of quality do not come cheap. When budgeting for such a pricey, essential item it's important to go with a reputable brand your trust.
Enter Look Road Bikes. They carry the top of the line brands, all easily accessible through their safe, easy to navigate online 3DCart platform. Check out what our web experts at OC Designs Online drafted up for their storefront.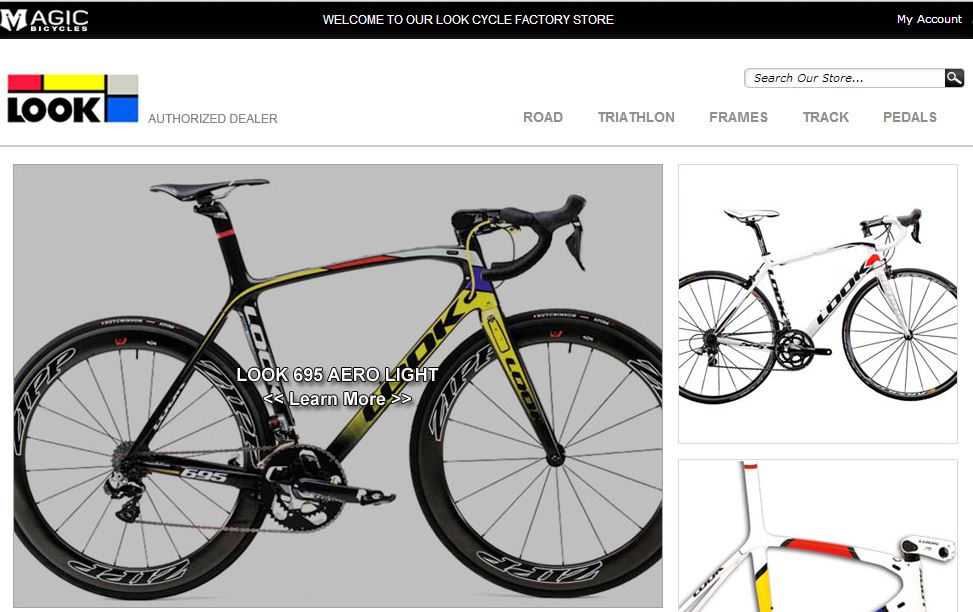 The main page of the site starts by welcoming visitors to the Look Cycle Factory Store. At the very top of the page customers can sign into their existing accounts or continue to the navigation bar where they can select from various bike types and parts including road, triathlon, frames, tracks, or pedals.
Those who know exactly what they're after can quickly identify, select and complete their purchases by utilizing the custom search bar located in the top right corner.
Next, by hovering the cursor anywhere over the six hi-res photos, the full name emerges with an option to take a closer look and learn more about the frame.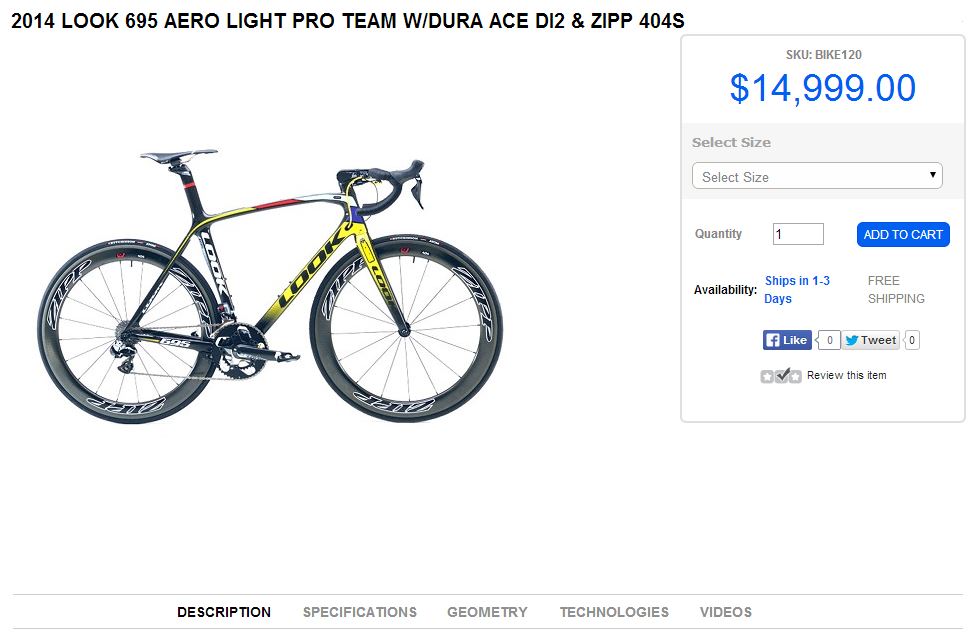 Click anywhere on the photo and shoppers are taken to a page with extensive descriptors. To the right, we'e included an information panel with the price, drop down menu for the size, quantity, availability stats, and social media plug ins.
Below, tabs for a full description, specifications, geometry, technologies and videos give customers access to a wealth of information. This gesture is a necessary one for any person about to spend thousands online.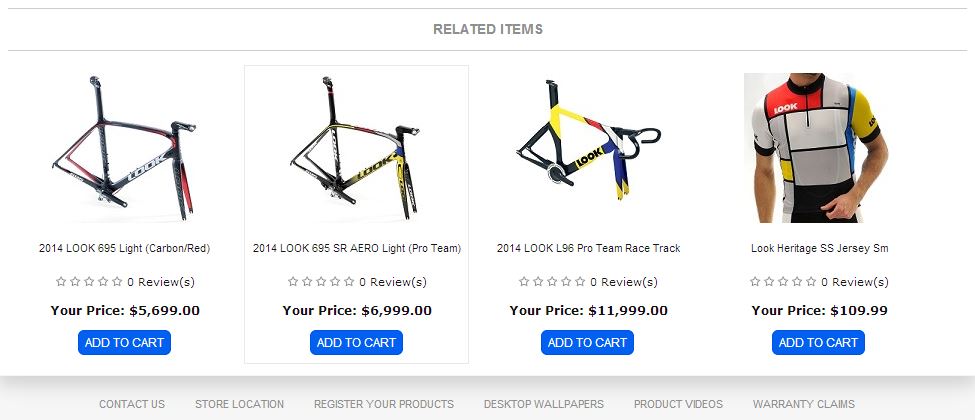 At the bottom of the full description, a four-pane spread of related items is smartly organized so shoppers can complete their purchases in one quick stop. Each is complete with a short description, photo, five star reviews and price. Simply click the blue 'add to cart' button and you're on your way!
Finally, key company information including ways to contact, store locators, product registration, desktop wallpapers, product videos and warranty claims bring the storefront to a close.
Ready for your own 3DCart store design? Let OC Online Designs show you what we can do for your ecommerce store. We invite you to browse our portfolio of ecommerce stores and we've worked with many platforms including eBay, Volusion and ChannelAdvisor and more! We also make it easy to request a price quote with a short fill-in form.
Stay up-to-date on everything new and exciting from OC Designs Online—check out our Google+ Page and follow us on Twitter and Facebook!