Diamonds are some of the most exclusive and fascinating materials on our planet. Not only are they up to 3 billion years old, they an come in a myriad of colors. While most of us are accustomed to the 'colorless' variety, they can boast hues such as yellow, black, violet, or even red. However, when it comes time to invest in such a major purchase, the decision should be made with care.
Enter Prime Source Diamonds– a family-owned, multi-generational importer located in New York. With a custom Big Commerce Store Design from OC Designs Online, their expansive selection of high-quality diamonds means customers from across the globe are able to take advantage of inventory stocked by the world's top diamond wholesalers & cutters.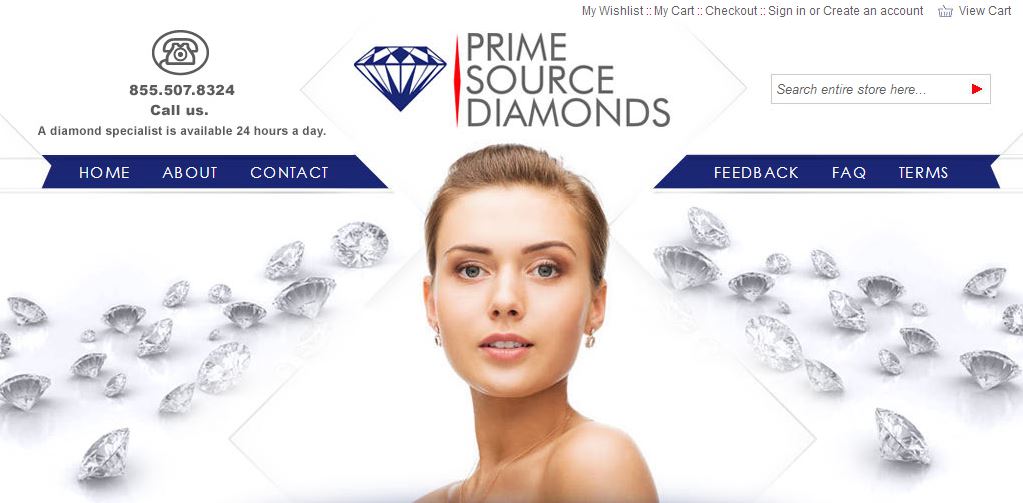 With links connecting shoppers to their wishlists and individual accounts at the top right, the storefront has ample room to devote itself to the multitude of fine jewels housed within.
Next, the custom logo divides the space between the customer service number, where shoppers can speak with a diamond specialist 24 hours a day, and search bar, where they can cull the entire store by entering keywords or phrases. Additional pertinent information can be accessed below, where a blue navigation bar holds tabs linking to company background info, ways to contact the store, a place to read customer feedback, source FAQs or review terms and conditions.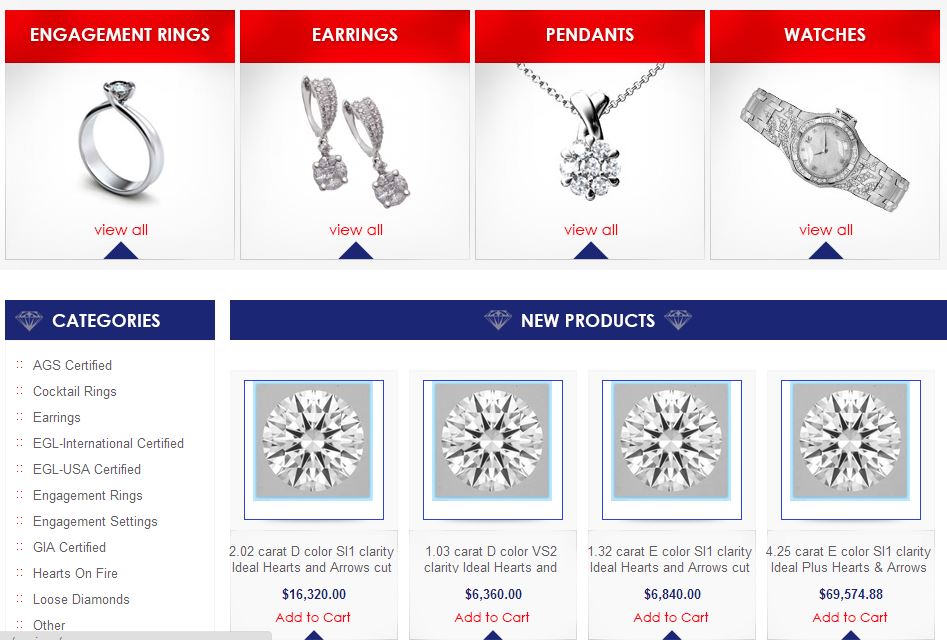 The midsection displays a clean and organized collection of categories including engagement rings, earrings, pendants, and watches. By clicking anywhere on the panels, shoppers will be lead to the full inventory list.
In a vertical store category list along the left sidebar, 16 individual tabs offer shoppers easy access to the full stock, while an 8-panel spread of new products list the carat measurement, clarity, cut and price of individual stones.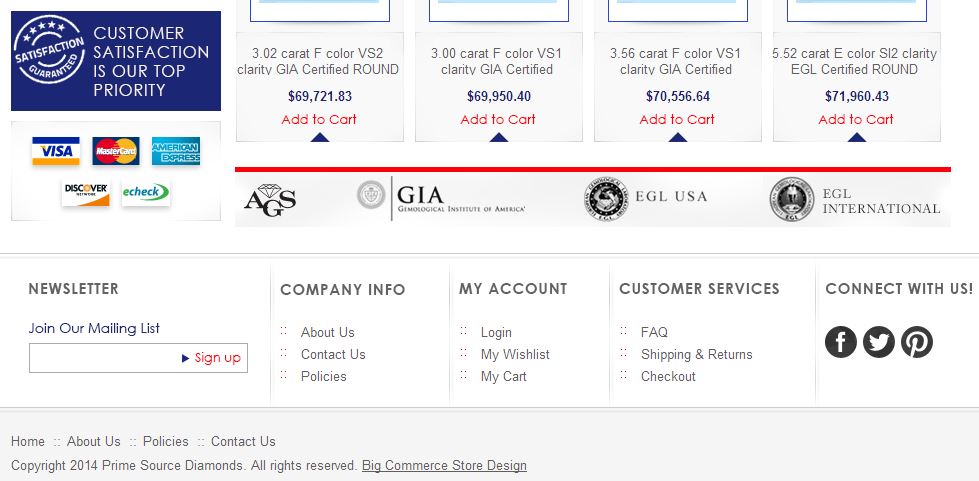 The left side bar finishes by listing the site's accepted payments. Our designers strategically placed this info next to logos of the industry's most trusted leaders, ensuring customers feel they're in the hands of the professionals. This is critical when purchases are in the thousands and tens of thousands.
Finally, a custom footer organizes an invitation to sign up for the company newsletter, company info, personal account access, customer services, and social media plug ins.
If you sell jewelry online, don't you want to take your store to the next level and stand above your competitors? OC Designs Online offers affordable designs for online stores and listing templates.
Please browse our ever-growing portfolio and then request your free quote today!
We hope you'll like us on Facebook and follow us on Twitter!