Few stylistic touches can personalize an automobile, watercraft or interior space more than lighting. Furthermore, can you imagine the visual impact you'd have rolling down the street like this:

Not to mention the safety benefits you'd gain from motorists having you clearly in their line of sight.
For Octane Lighting, the decision to broadcast their products on the world wide web was an easy one. After all, the more niche your market, the more an ecommerce platform makes sense. Enter the experts at OC Designs Online. Our custom eBay Store Designs can help you carve out your place on the web, reel in traffic, and lock down sales. Check out our most recent satisfied customer below: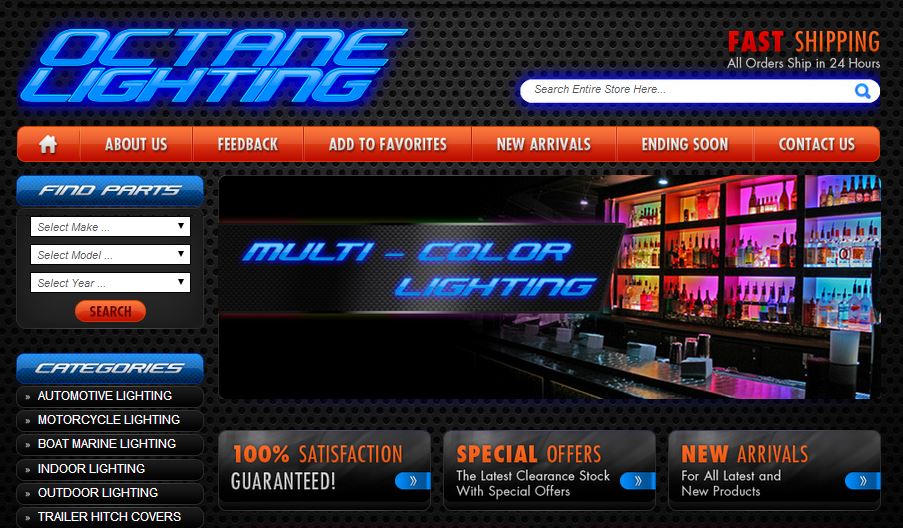 Text within the storefront glows as bright as the lighting promoted within. Directly right of the logo, we learn all orders are processed and shipped within 24 hours. Shoppers also have the option to source specific products by utilizing the custom search bar to comb store inventory with keywords or phrases.
Finding parts to fit a particular vehicle is a cinch with a series of drop down menus where customers can identify their car make, model and year. The left sidebar continues by organizing merchandise into several overarching store categories.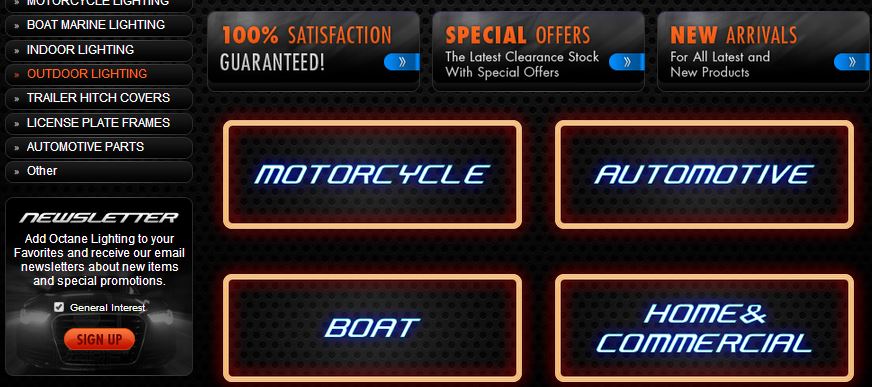 Next, shoppers are invited to view details in and around the eBay Shop's 100% satisfaction guarantee, special clearance offers, and new arrivals.
The store's top four categories gleam from below, enticing shoppers to browse, while an invitation to join the newsletter ensures customers will always stay abreast of new items or special promotions by signing up via email.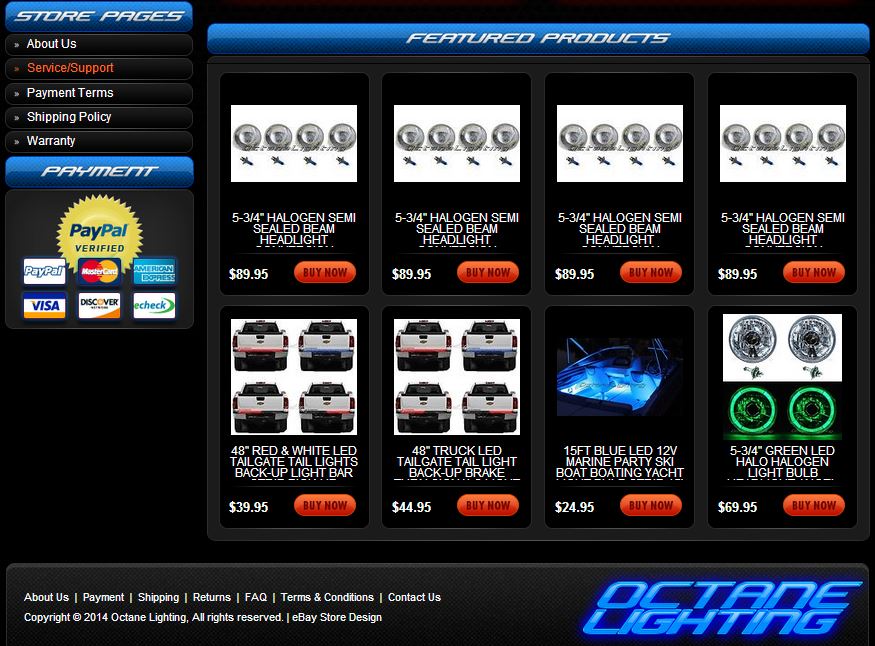 The midsection wraps with eight individually selected featured products. Our eBay Templates make it easy to change out these listings depending on demand, inventory stock or to highlight specialty items.
Store pages are repeated to give shoppers easy access to policies, procedures and/or warranty information. The left sidebar comes to a close by listing out acceptable payment methods.
Finally, our eBay Store Designs come standard with a custom footer which typically includes a mini sitemap comprised of vital company information and repetition of the company logo for brand recognition.
If you desire an eBay shop design that combines quality and creativity, consider OC Designs Online. We invite you to browse our portfolio of imaginative designs and request a free quote to learn more.
Please look us up on Facebook, follow us on Twitter and check out our Pinterest boards too!