While Apple products certainly lead the charge when it comes to electronics, there are swarms of alternatives. Whether you're looking to protect your iPhone or iPad, tablet or smartphone, regardless of the brand, Casewear has an endless supply of protective covers for all your devices.
By housing a host of brands under one 'roof', Casewear offers shoppers the convenience of a one-stop shop. Thanks to a custom eBay store design courtesy of OC Designs Online, they're selling more than ever!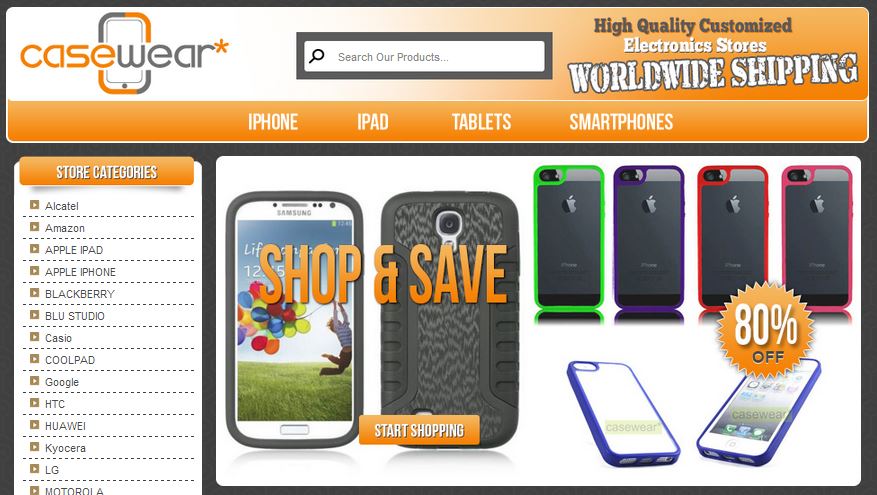 Slate grey and copper orange lay the groundwork for this custom eBay shop design. In the header, a search bar is centered giving customers the option to quickly isolate certain brands or products by entering keywords or phrases. With the promise of worldwide shipping, these quality, customized electronics are within reach no matter what continent you reside.
By clicking anywhere on the four tabs below shoppers are directed to a full list of inventory stock for their device.
A list of several store categories in the left sidebar make it easy to shop by brand, while a welcome graphic promotes cases at up to 80% off their original price tag.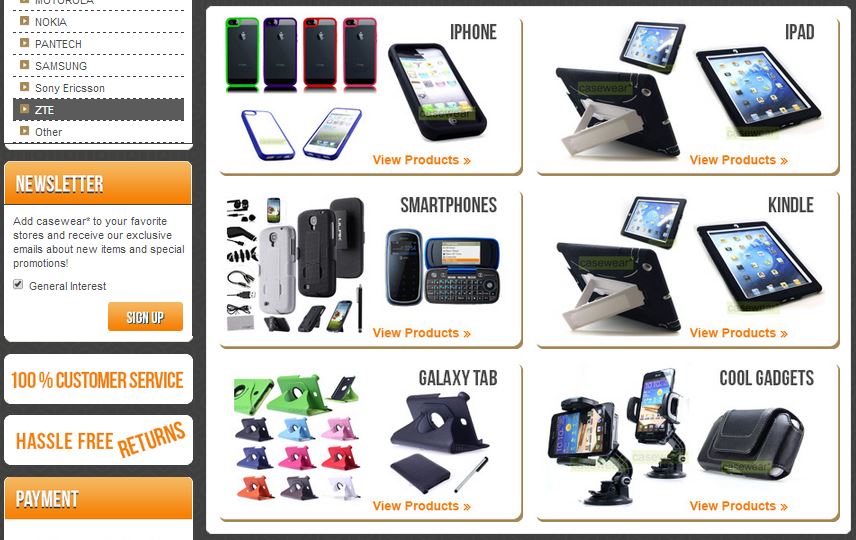 Next, hi-res graphics underscore six store categories including iPhones, iPads, smartphones, kindles, galaxy tabs, and other electronic gadgets. Click anywhere on the field to be transported to a complete list of inventory stock.
Back in the left sidebar, an invitation to sign up for the store newsletter offers shoppers the option to receive exclusive emails detailing new items and special promotions. This is just one of the many key marketing features that come standard with our eBay templates.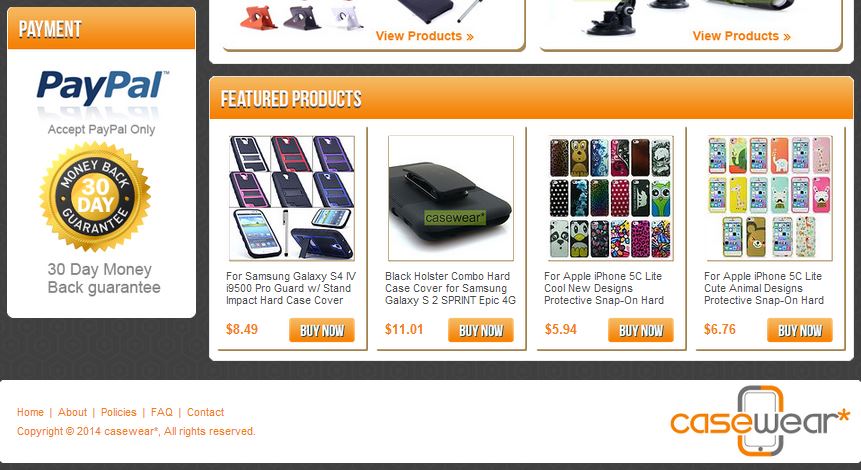 The midsection wraps with a list of featured products, each complete with a description of the device or devices it fits, whether it's a hard or soft cover, and the newly discounted price.
Finally, a PayPal 30-day guarantee backs purchases, providing customers with an added level of security when it comes time to check out. A custom footer brings the eBay shop design to a close and promotes the logo in the right corner to counterbalance against the header.
Learn how OC Designs Online can turn your eBay store design into a stunning "must-shop-in" storefront where shoppers can easily find what they want while experiencing a sharp and crisp design.
Request a free quote and be sure to browse our massive eBay store design portfolio and learn more about our ecommerce solutions.
Don't forget to like us on Facebook and add us to your circles on Google+!