When you sell a wide array of products online like Frugah, organization and the ease with which your customers can navigate your storefront is your highest priority. It's amazing to pop on to just one website and knock out your entire holiday shopping list; however, buyers will quickly mission abort if they can't quickly and easily find exactly what they're looking for.
By selling direct, Frugah has eliminated the time consuming process of surfing the web to get the rock-bottom, best price. That's why their motto is "Stop searching, Start buying." With a custom Volusion store design from OC Designs Online they enable their customers to do just that!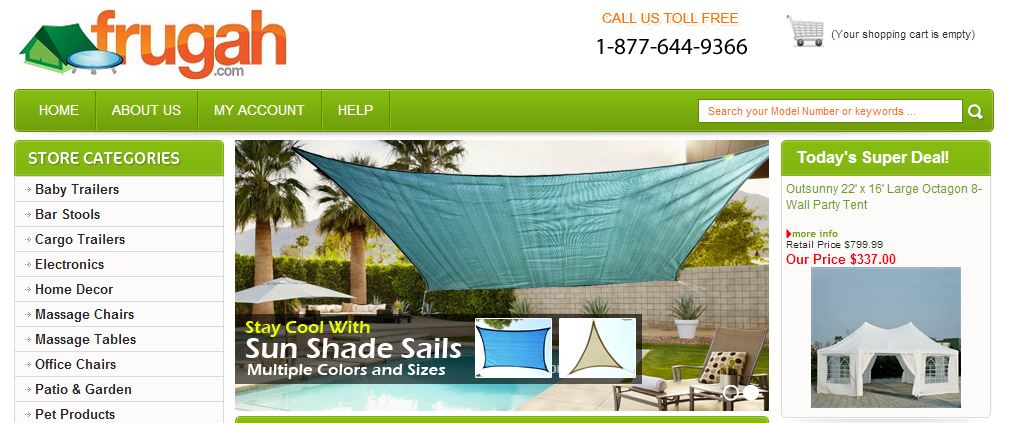 In an effort to make themselves highly accessible, we've included the store's toll free number in the top right corner. Jump down to the main navigation menu and company profile, account information and help tabs also come to the aide of the shopper.
Seeking out specific products in the extensive online market is easy with a custom search bar which is easily engaged with keywords or phrases.
For those who don't mind a bit of structured browsing, clearly defined store categories appear in an organized vertical list in the left sidebar. While the right is used to promote a super deal of the day. Although once shoppers see how deeply discounted these quality products are they practically sell themselves!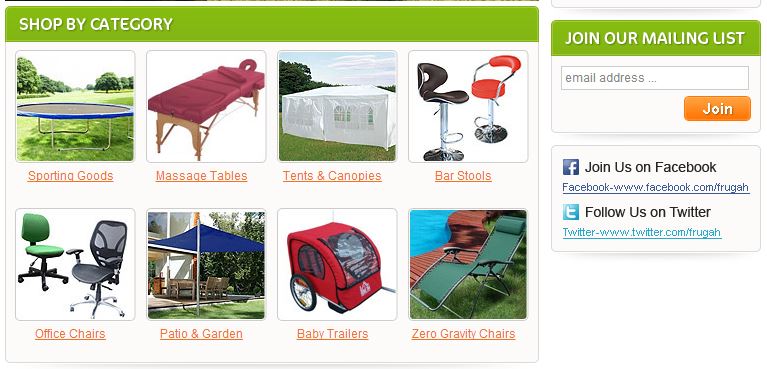 Those who prefer a visual element to their browsing will be pleased with the 6-panel spread of store categories in the center. Offset to the right is an invitation for customers to stay in touch by signing up for the company newsletter, joining Frugah's Facebook, or following the e-commerce retailer on twitter.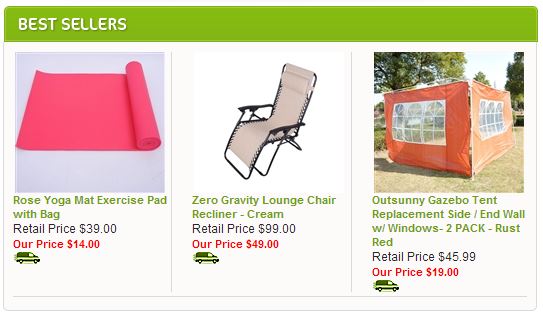 Maximizing your listings is a cinch when you highlight your bestsellers. Frugah has even made sure to cast the sale price in red font taking the eye directly to the discounted rate.

Finally, a custom footer takes shoppers through a mini sitemap where they can easily access additional company information, ways to shop, account details, or testimonials. Our design experts have also aptly included a variety of social media plug ins.
Let OC Designs Online show you what the Volusion ecommerce platform can do for you. Volusion offers many features e-retailers need and our in-house team are experts at designing the perfect store.
Browse our Volusion design portfolio and request a free quote. Be sure to find us on Facebook and check out our Pinterest boards for inspiration!