We're a society on the move, both figuratively and literally. At any given time you could be in the midst of a personal or professional move. Be it across the street or across the world, Rylex Packing Supply has you covered.
They aptly chose to call upon the experts at OC Designs Online to craft them an organized yet inviting storefront. Check it out: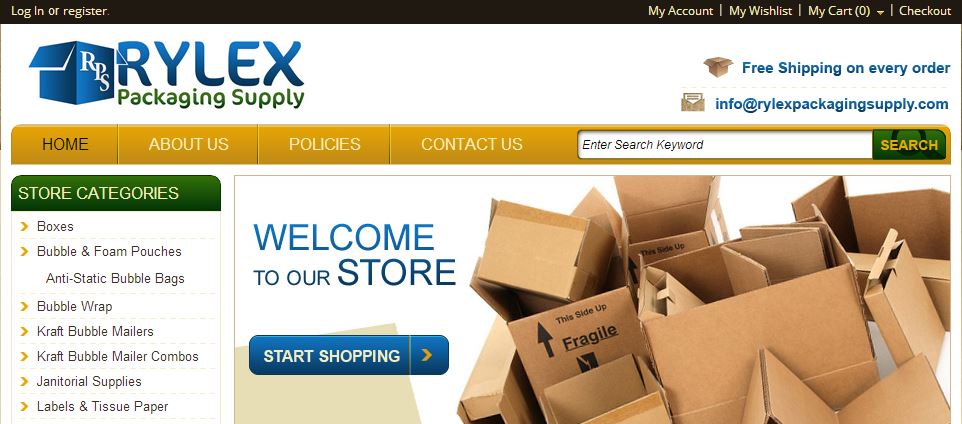 The site gives it to you straight so you can spend less time online and pack in a flash!
At the very top, a black bar designates a place where customers can log in to their existing accounts or register for a new one, view their wishlists or carts, then proceed to checkout once they're satisfied with their selections. Just below the site makes sure to alert their customers to their free shipping promise and supplies an email for any questions that may arise during browsing or after their purchases have been completed.
Additional company information, policies and contact methods can be found below in the main navigation bar which also houses a custom search bar. By entering keywords or phrases shoppers are able to easily sift through items and isolate the specifics to match their needs.
However, those who wish to peruse the many store categories to inform their final purchases may do so in the left sidebar.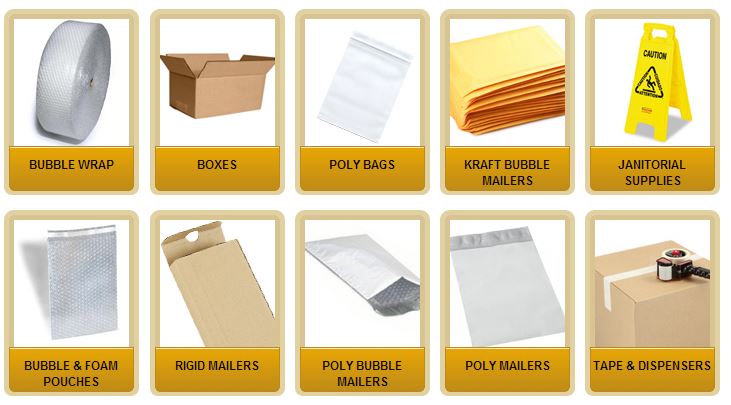 The same well thought out, highly organized categories are visually underscored in a 5 X 2 spread, taking up the site's mid-section. Click anywhere on the individual panes and shoppers are taken to the full inventory selection.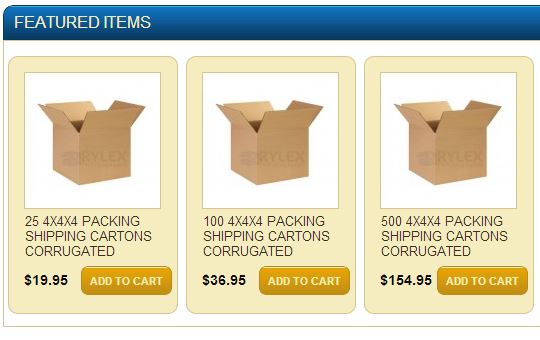 Maximizing exposure for your most popular items is easy with a featured items segment. Change them out any time depending on supply, demand or tends in forecasting.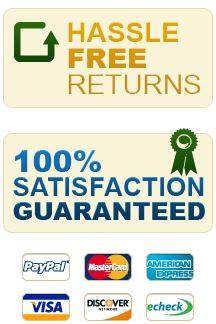 By utilizing compelling hassle free return and satisfaction guaranteed graphics, the store is able to effectively reinforce its professionalism and garner a sense of trust.
We rounded out this Magento Go store design with a classic, custom footer by offering a mini sitemap, more social media logo links and a place where shoppers can ask questions of the seller.
With the logo housed in the lower right hand corner, the site is perfectly counterbalanced.

If you're distributor of any sort of product ask OC Designs Online how we can help you reach your sales grows by creating a custom Magento Go store design. We work with Magento Go retailers worldwide so we invite you to Request a free Quote and be sure to follow us on our Business Google+ page.
Finally, check out our portfolio of ecommerce store designs and then connect up with us on Facebook or follow us on Twitter—at OC Designs Online our goal is to treat every client like they are our very first client!