Isn't it time you took your eBay coin store to the next level of professionalism to help build consumer confidence and trust? Shoppers are attracted to eBay stores that have a custom design so you sell more coins!
Just take a look at this custom coin retailer eBay store design we did for Rare Modern Coins:

A rich, burgundy red is illuminated with golden hues suggesting a regal air and rare treasures to behold.
Next to the original logo are acceptable methods of payments atop a search bar where shoppers can peruse coin collections and supplies by typing in keywords or phrases. Alternately, customers can elect to view products by selecting the 'all listings' or 'auctions' tabs in the top navigation pane.
A compelling 'Why Shop With Us' feature shines brightly, highlighting the company's reputable customer service and fast shipping, all of which strive to distinguish Rare Modern Coins from its competition and create consumer confidence.

A rotating welcome field scrolls through four examples of coin collections housed within the site, including an option to view the store's inventory of Chinese Panda and World Coins. Small circular buttons at the left and right corners allow customers to control the direction, so they may stop to observe a particular section that piques their interest.
Thirteen vertical categories offer shoppers an organized way to sift through the complete inventory list.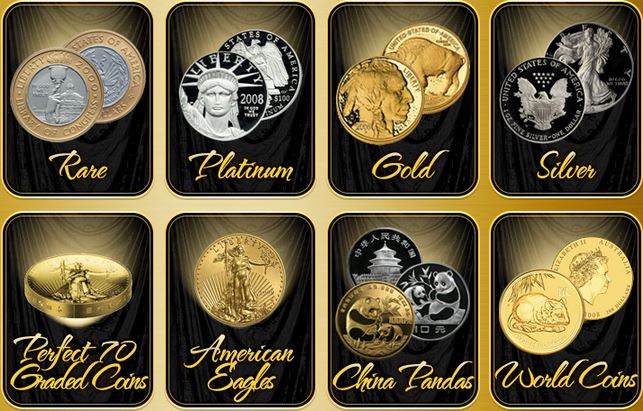 The top eight collection types are showcased with beautiful, illuminated images so shoppers can see their options at a quick glance.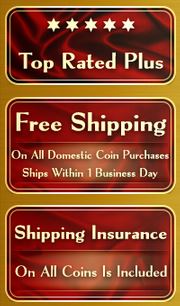 As buyers make their way through the website, they are reminded of the company's promise of quick shipping on all domestic purchases, sent within one business day of the order and its designation as a five-star, top rated plus website.
Additionally, as coins often come with high monetary values, shipping insurance is included on all purchases.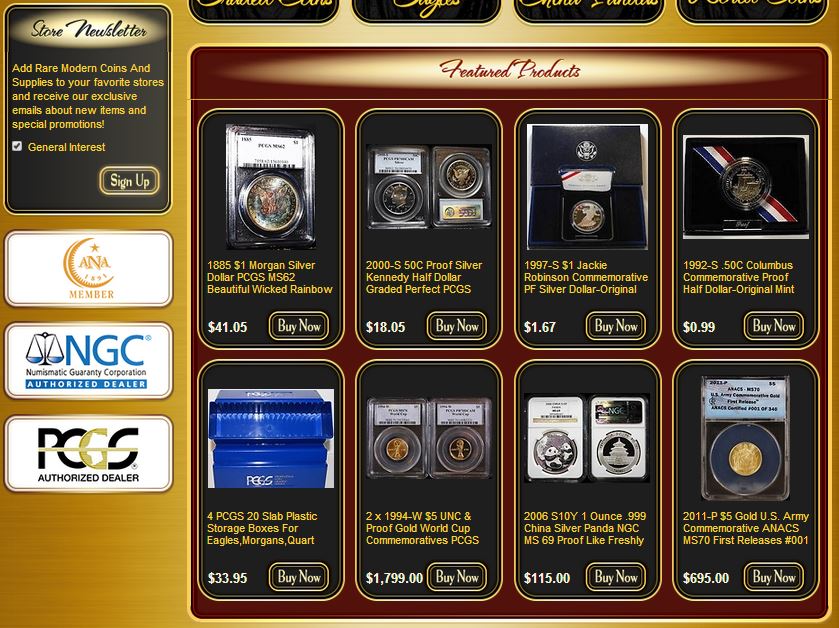 The midsection is reserved for the site's rotating list of featured products. Each clearly indicates a variety of individually priced items, which range from your $.99 coin holder all the way up to your thousand dollar rare find, and a visible buy now button for the shopper who's ready to begin building their collection.
An invitation to sign up for a newsletter detailing special promotions and special industry designations serve as an effective trust building strategy to assure customers they've chosen the right dealer.
So what do you say? Why not take advantage of a custom eBay store design to really make your online store stand out?
We hope you'll take the time to browse our ever-growing portfolio and once you do, simply request a quote and we'll start working on your design ASAP!