When Phil's Hobby and OC Designs Online set out to craft a custom eBay store design, the result was a visually compelling and easy-to-navigate site to display their quality products. The playful blue and yellow color scheme is the perfect pallet to convey the lighthearted, fun nature embodied by this long-standing establishment.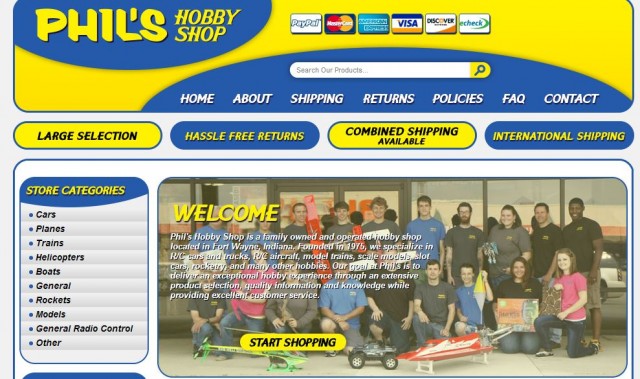 Directly right of Phil's name and company logo, the expert designers begin by letting customers know they have plenty of ways to complete their purchases. By using the logos of PayPal, several major credit cards and an e-check option patrons are assured transactions can be quickly and easily processed once they have made their final selections.
Just below, a half arc of blue is utilized to highlight a search bar to pair down options and sort the inventory by keyword. Directly underneath is the first horizontal grouping of clickable links where buyers have the option of returning to the home page, learning about Phil's Hobby Shop, checking the store's feedback, reading up on policies and/or contacting the operators.

Before launching into all the available product is a row of alternating blue and yellow categories to inform buyers of the shop's commitment to a large selection of quality products, guaranteed hassle free returns, and shipping options.
Next the eye lands upon a personalized welcome message which overlays a photo of the store's employees and further drives home the advantages of doing business with this eBay store. To the left is a vertical menu of store categories that include a variety of options for the hobby enthusiast.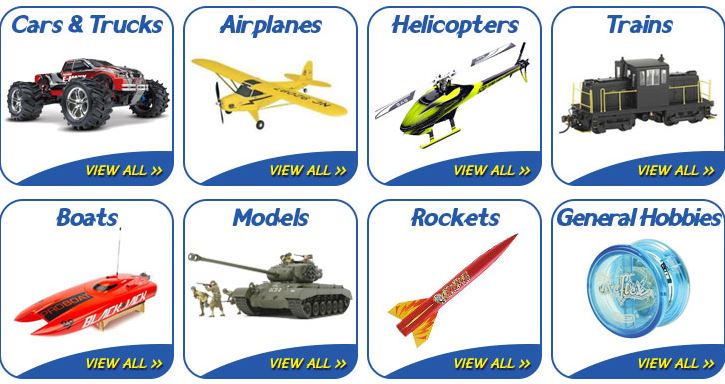 Making up the middle of the website are the same category listings represented by a visual of the types of products customers will find within the clickable link.
Drifting back to the left side of the page, three vertical ads inform buyers that they can add

Phils Hobby Shop to their favorite stores and receive exclusive emails about new items and special promotions. It is also in this section that the shoppers are offered an option to contact a live person to help them search for rare items which may not be posted on the website. An attractive 100% guaranteed logo shines prominently in the designated blue and yellow color pallet, alleviating any potential worry that hobbyists may have about making their purchases.
Next, is a row of featured items. Kept to a selection of four total photos, shoppers peruse specially selected items all of which feature a brief description and total price. "Buy now" buttons allow access to great bargains on the spot.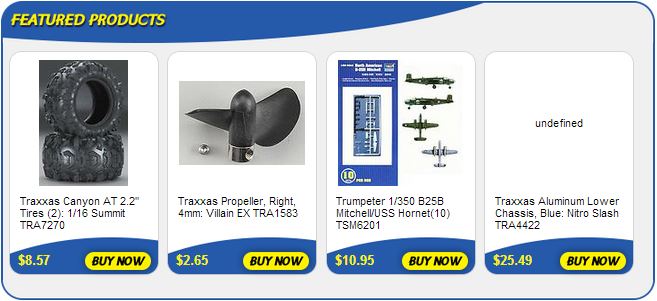 At the bottom of the page, a small section of clickable links repeats the options mentioned in the horizontal bar at the top of the page.
With eBay making so many changes, now is the time to customize your eBay store design! We invite you to browse our portfolio and be sure to like us on Facebook where we reveal many of our eBay designs, logos and websites.
Be sure to follow us on Twitter and be sure to find us on Google+!