Selling shoes online is a competitive business. Not only have buyers come to expect variety, they want their online experience to be easily navigable.
That's why Kix RX turned to the experts at OC Designs Online to help showcase their large selection of designer footwear.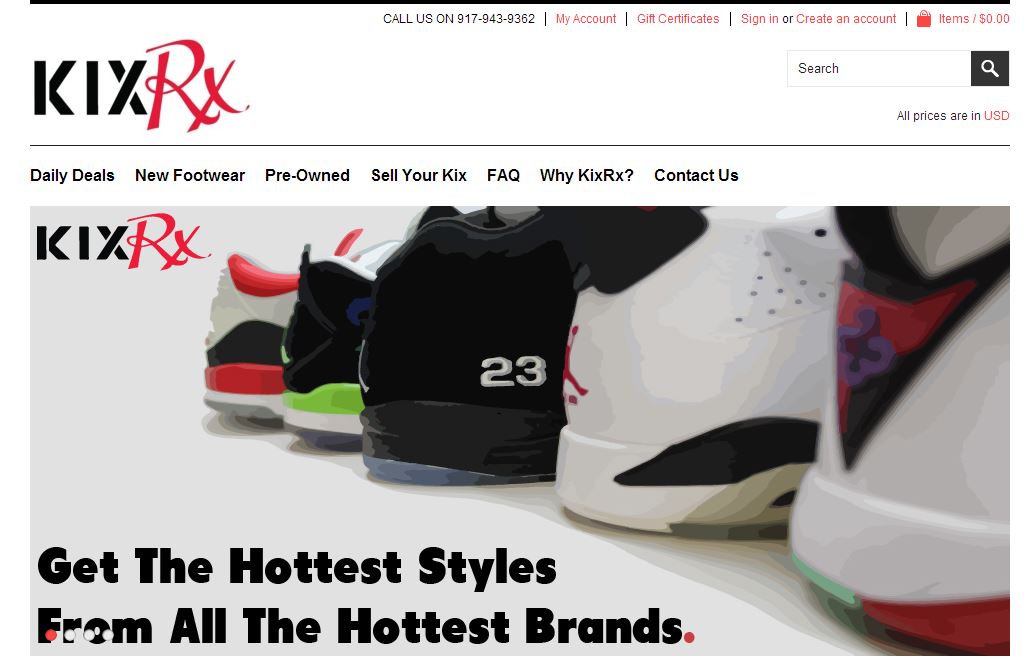 The site's design is led with the inventive logo. The look is clean and straightforward with small pops of red to break up the black and white space. These include four links at the very top right next to the customer service number: my account, gift certificates, options to sign in or create an account, and icon indicating the number of items in the cart and their total amount.
Directly below is a strategically placed search bar for those shoppers who have questions or know exactly the brand, type or style they intend to purchase.
The navigation panel allows shoe aficionados to access daily deals, new footwear, pre-owned options, and even a place to sell your gently used designer shoes along with FAQs, reasons to shop with Kix RX and contact information.
A rotating banner dances across the screen with compelling graphics of high-end footwear and promises of the hottest styles from the hottest brands.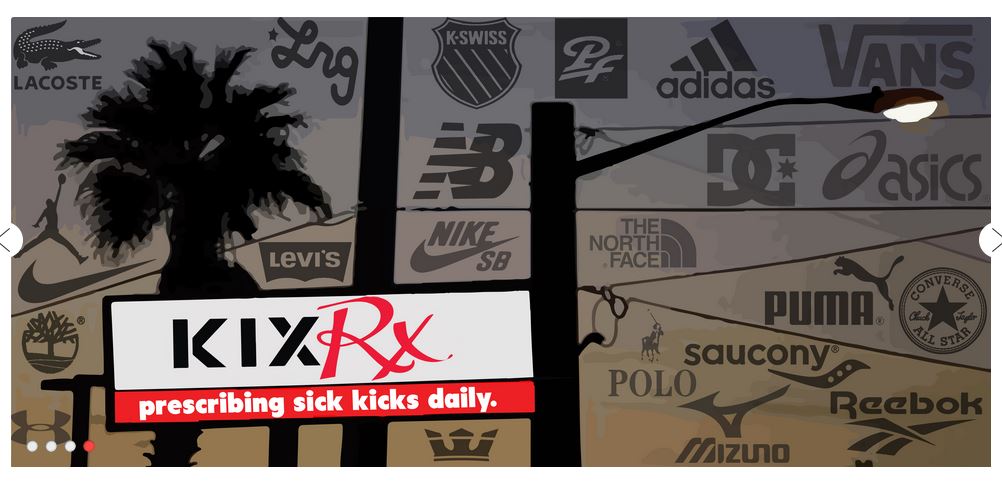 As the graphic scrolls, customers are invited to find further information about selling their pre-used kicks or viewing a selection of pre-worn shoes. No matter which avenue the shopper elects, they are sure to find the name brand products on their lists.
Logos are tastefully displayed as the backdrop to many of these rotating fields as well as a creative play on words 'prescribing sick kicks daily'.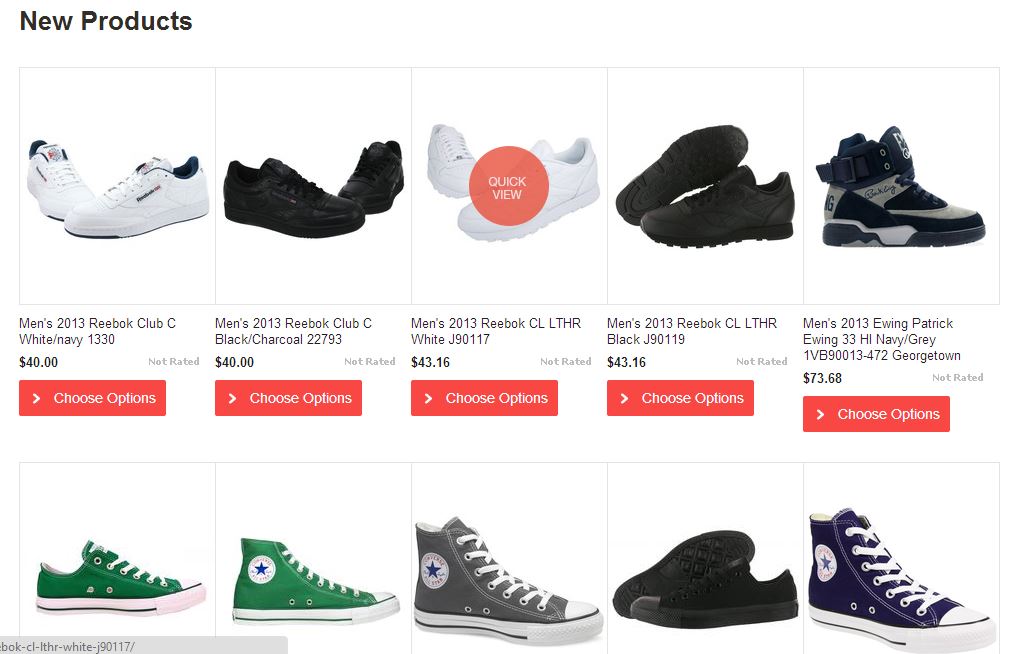 The midsection is devoted to ten, changeable 'new products'. Hover the cursor over any of the items featured and a circular 'quick view' option emerges, allowing buyers to see specifics about the product at hand.
At the bottom of the storefront are five, helpful tabs for customers to peruse.

Each is set up so that information flows vertically based on the brand, category, or recent news shoppers wish to access.
Additionally, as connectivity is essential for any brand, our designers have made sure to include links to the company's social media accounts including facebook, twitter, youtube and pinterest, as well as an invitation to sign up to receive the Kix RX newsletter.
Speaking of Social Media…Be sure to find us on Facebook and Twitter, and remember that quotes at OC Designs Online are always free!
We also invite you to browse some of our other BigCommerce store designs to get an idea of what we can do for your ecommerce store!