While not all eBay stores are based stateside, they can still enjoy the benefits of a custom eBay store design created by OC Designs Online. Just take a look at this stellar site they were able to work up for Tiny Tots Eco Store.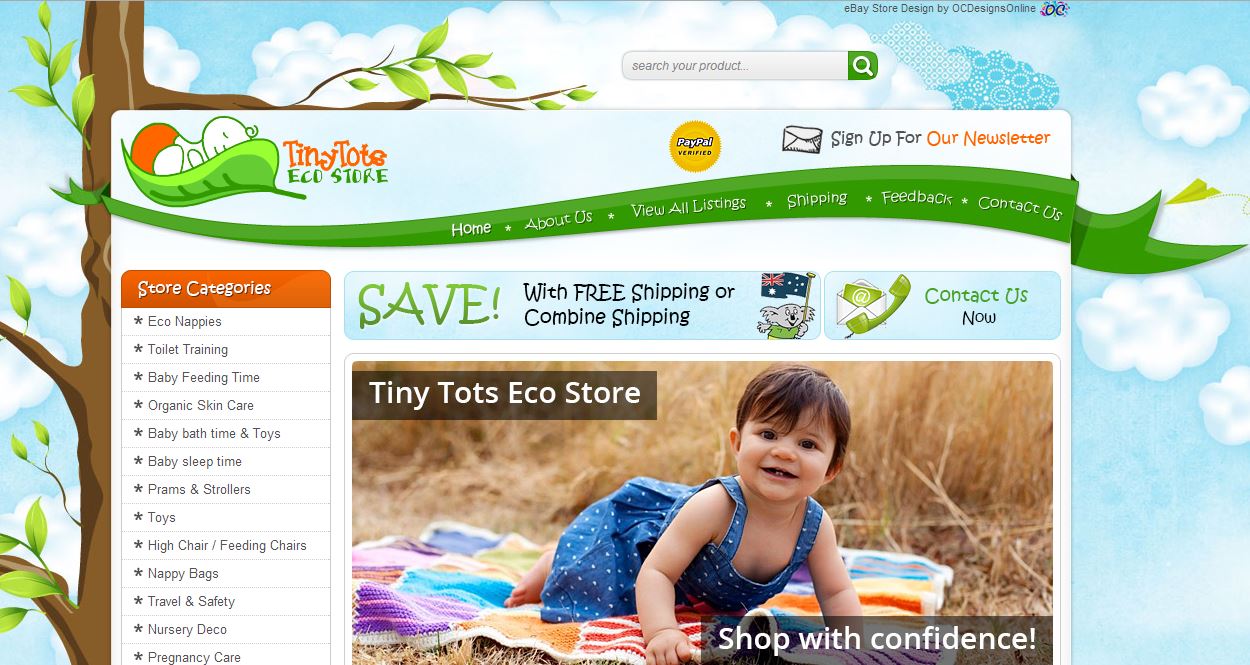 This Australian eBay store offers quality, eco-friendly baby products and needed a store design that would help them properly present their goods.
In keeping with the eco-friendly theme, the color scheme of this eBay store design features a cloud studded blue sky background bedecked with a lush tree anchored to the earth as well as bright orange and green accents. The green, orange and white logo at the top of the page is perfectly complimented by the green, ribbon like band which contains company information, an option to view all the store's listings, shipping policies and feedback page.
Strategically placed just above that is a PayPal guaranteed logo and crafty, hand drawn looking invitation to sign up for the newsletter. At the very top of the page is a search bar allowing buyers to narrow product offerings by enter a key word into the field.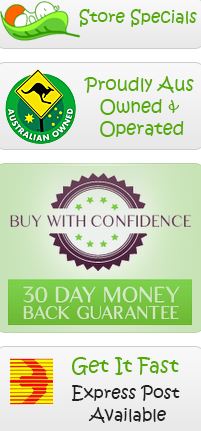 Jumping over to the left-hand navigation panes, we see a full list of store categories giving shoppers hassle-free, clearly defined offerings in which to peruse.
Directly below, the logo is repeated and serves as an option to view store specials and discounted products.
The company proudly asserts its Aussie owned and operated status and a tasteful 'Buy With Confidence' logo encases a 30-day, money back commitment so shoppers can be confident in their purchases.
The midsection is comprised of an eclectic array of categories. This eBay store design displays a combination of high-quality photos depicting the type of items shoppers will find along with irresistible shots of children at various age levels.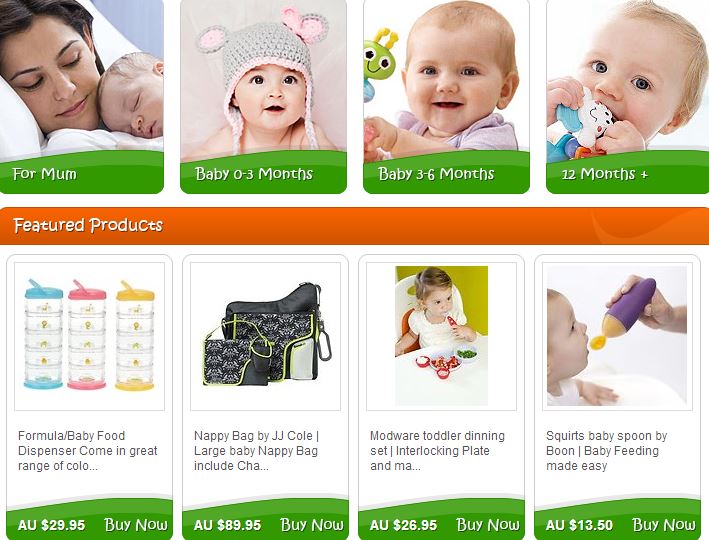 Denoted by an orange border, the Featured Products section boasts photos of the highlighted items as well as a concise description of each product and their listed prices. Clicking on the green "Buy Now" button takes shoppers directly to the listing page for the related item.
The page is literally grounded with a visual list of acceptable payment options such as PayPal, Mastercard, Visa and a Direct bank deposit option.

Whether you are "Down Under" like Tiny Tots Eco Store or have a U.S. based eBay store, OC Designs Online can create the perfect design for you, too! Please browse our impressive portfolio of inspired designs and request a quote to learn more.
Don't forget to look us up on Facebook, follow us on Twitter and check us out on Google+.