Bargains and Buyouts, a no-frills discount and liquidation company that's been in business for 10 years has one awesome goal: to pass on steep discounts on items ranging from handbags to bathroom accessories, bedding, clothing, electronics, furniture and gifts.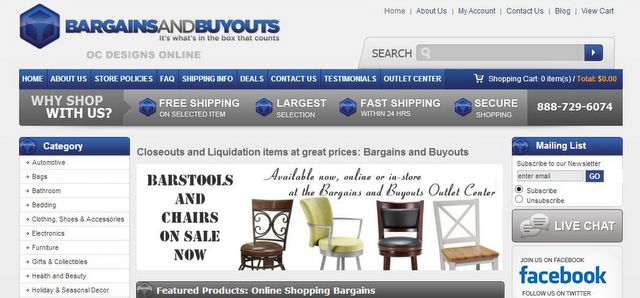 At OC Designs Online, we know creating a 3DCart store design for this type of new, used and overstock supplier means making it easy to browse to avoid overwhelming shoppers. Featuring as many products and comprehensive descriptions as possible was a must-do!

Our Bargains and Buyouts 3DCart store design was a challenge our designers were easy to take on. First, we established an anchor color theme — blue with a gradient steel-gray. Utilizing these colors in the menu bars, product description fonts and price/add to cart side-by-side buttons allowed us to feature images and a variety of products without creating visual confusion.
In the online store design world, professionals like those at OC Designs Online know that some people shop online by sight while others know exactly what they want and search by keyword, category or price.
Again, with a store like Bargains and Buyouts, organization is key. Understanding scanning behaviors, we placed a comprehensive category menu, at the top left corner of the page, on prime landing page real estate.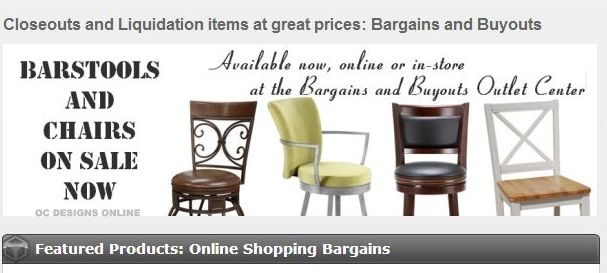 Shoppers can systematically move down the left column to find ways of browsing Bargains and Buyouts' inventory in a way they find least time consuming and most personally fulfilling.
Buyouts and Bargains is a company that knows the importance of social media and staying connected with buyers. For that reason, bundling their mailing list subscription sign-up field with their Live Chat, Facebook and Twitter hotlinks allows shoppers to keep in touch with this Cincinnati-based business with little effort on their part.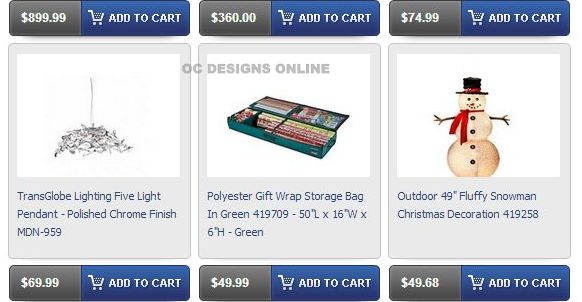 A top worry for online shoppers is whether a business is legit and 3DCart makes this easy! There's no question with Buyouts and Bargains. With their phone number placed prominently under their shopping cart, customers who have a question do not have to go on a time consuming site search for the store's contact information. The same goes for their physical address.

OC Designs Online enjoys the challenge of piecing together web stores with a big presence and even larger inventory. Check out our portfolio for more samples of our work then request a quote. Stay connected to OC Designs Online and check us out on Twitter and follow us on Facebook—be sure to find us on Google+!