Family owned and operated businesses seem to flourish—perhaps it's their dedication, hard work and passion about what they sell.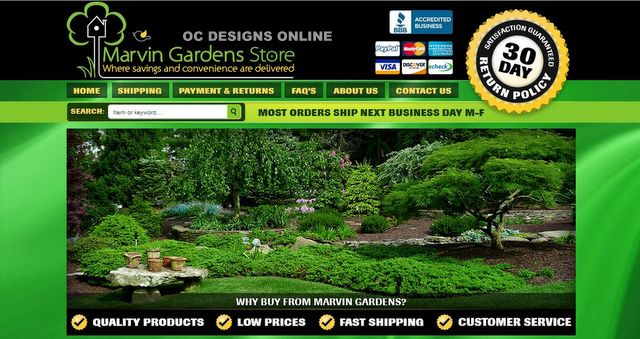 When Marvin Gardens Store asked OC Designs Online to help them stand out and get noticed with a new eBay store design, not only did we help them with that—we also suggested a matching listing template and now their store is really something special to see!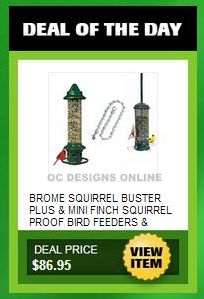 You'll find almost everything you need as far as lawn and garden, patio, pet, wild bird and watering supplies at Marvin Gardens Store on eBay. That's probably because the family has worked with manufacturers of these products for a combined total of 23 years. As they say, "Our significant purchasing power ensures the lowest price to our customers" and they deliver on that statement.
The Storefront
If one thinks of the outdoors and gardening, green is the color of choice. There's a big focus on greens in the Marvin Gardens storefront. At the top of this eBay store design, we insert their logo to the left along with their motto: "Where savings and convenience are delivered." To the right are important eBay elements, the types of payments they accept and their BBB Accredited badge. We also included their satisfaction guaranteed / 30 day return policy badge to help build consumer trust.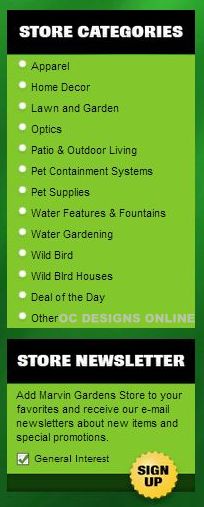 Next comes their green and contrasting yellow store navigation bar where shoppers can learn more about the Marvin Gardens Store, read FAQ, learn their shipping and return policies or contact the seller. Beneath the navigation bar is the all-important search the store tool along with another branding building element—most items ship the next day between Monday and Friday.
The stunning "garden" imagery in the welcome section draws the consumer's eye in and makes them want to browse around. Next are essential why buys such as how they only offer quality products, have fast shipping, care about customer service and offer low prices.
The mid-section of the store offers clickable store category boxes from everything to apparel to organic gardening to pet products to water fountains and more—all with fantastic and eye-grabbing images.
To the left sidebar is their deal of the day and another way to search the store via the store category menu with subheadings—the more ways shoppers have to browse and search any online retailer—the better! At the bottom of the store, shoppers can sign up for a free newsletter and we also included a mini sitemap and repeating logo for brand building.
The Matching Listing Template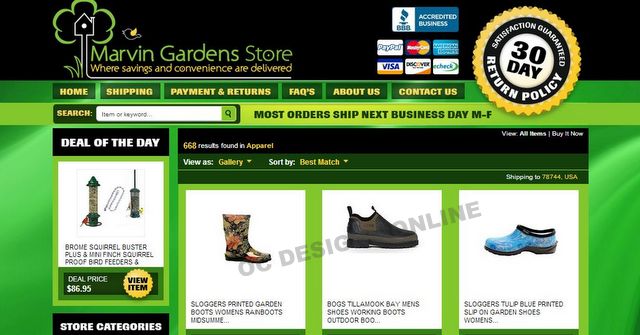 The best investment eBay retailers can make is adding a matching listing template to their eBay store design. When shoppers click on any category product box or the sidebar menu, they seamlessly are taken to that page, however, the matching listing template offer the feel of the storefront.
Why is this so important? Generally, eBay listings can be bland unless you take the time to really work on the design. With our matching listing templates, uploading items is easy and these templates also offer the customer the feeling they are still within the store—not another store or guided to a bland listing.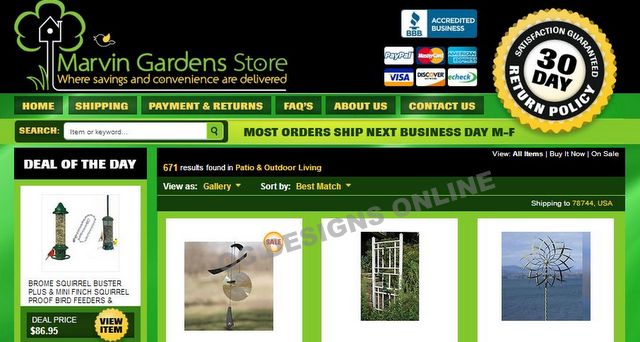 Matching listing templates for eBay also include the storefront's elements. For example, the trust Marvin Gardens Store gets from their homepage, flows to each of their category pages.
Selling on eBay is not only competitive it takes work managing inventory and keeping customer service at optimal levels.
Instead of a bland and boring eBay store, why not let OC Designs Online turn your ecommerce store into an attention-getting, eye-grabbing place to shop?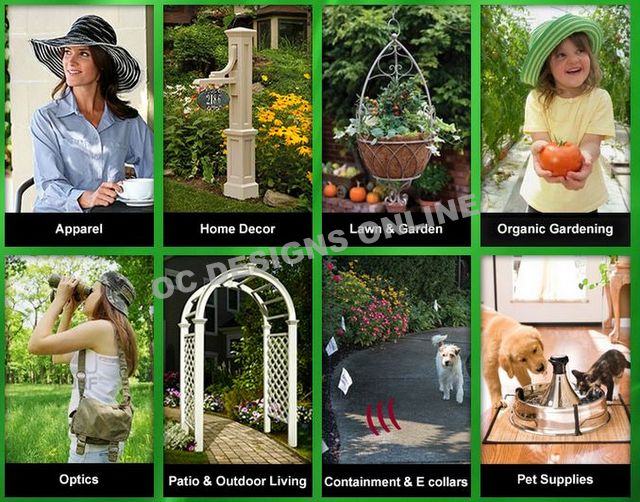 Please do browse our portfolio and then simply request a quote to find out how a custom eBay store and matching listing template can take your online retail store to the next level.