Smart Luxury, another of our awesome Australia clients took advantage of two services we offer here at OC Designs Online—a custom eBay store design and matching listing template.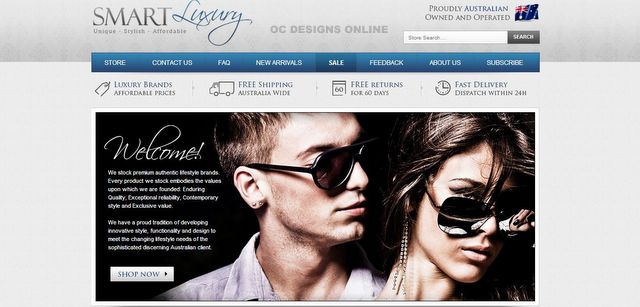 This Australia ecommerce retailer stocks "authentic lifestyle brands" including jewelry, handbags, watches, ties and sunglasses—and their inventory is "designed to meet the changing lifestyle needs of the sophisticated discerning Australian client!"
To really stand out and build a brand on eBay, sellers like Smart Luxury are learning that by taking advantage of our combo eBay store solutions they will quickly rise above their competitors.
For this eBay store design, we started off the top with their logo at the left along with their motto on the goods they sell: "Unique – Stylish – Affordable." To the right is the must-have search the store tool and a brand building tool where shoppers learn Smart Luxury is Australian owned and operated.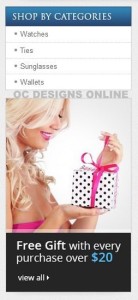 Next is the store's blue navigation bar where shoppers can learn more about Smart Luxury, browse new arrivals and items on sale, read FAQs and feedback and contact the seller as well as adding Smart Luxury as a store favorite.
Beneath the navigation bar are some essential why buys like how they offer free Australian shipping, affordable prices, 60 day returns and that they ship items within 24 hours of purchase.
Below the why buys is their eye-grabbing welcome text with stunning imagery and an easy to see shop now button—the entire top of this eBay store design is aligned to welcome the shopper in, with no pressure tactics and a warm feel.
The left sidebar reveals a shop by category section with sub-headings and buyers learn they'll get a free gift with every purchase over $20—this box also includes imagery to engage the shopper with a picture of a woman holding a gift.
The mid-section of this eBay store design offers clickable boxes of items by category—all with product imagery—visuals shoppers love. Below that is their best seller clickable boxes for buyer convenience and the bottom of this storefront has a repeating logo for brand building, the types of payments they accept and a mini sitemap for easy shopping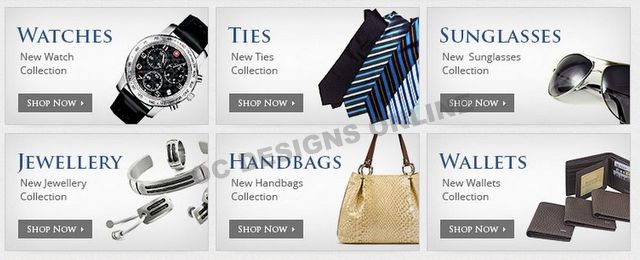 For the matching listing template, when shoppers click on an item, they are welcomed with the feeling they've never left the store as all the branding elements of the storefront remain on the eBay custom listing template.
Each of our eBay listing templates offer ample room for photos and the item description—and shoppers can easily maneuver around the store because all the home navigation elements remain!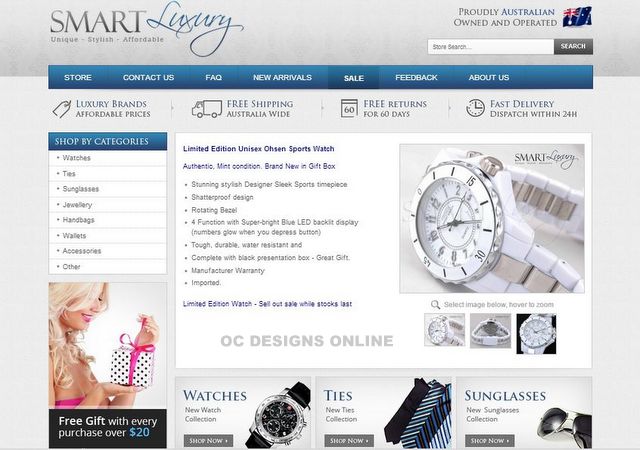 Selling on eBay is very competitive and ecommerce retailers need to gain a certain edge to build a customer following.
Let OC Designs Online show you what we can do for your eBay store—request a quote for our combo store solutions and you'll soon be on your way to selling success!
Don't forget to find us on Facebook!