Having a custom eBay storefront does make a difference to online shoppers but what if you went a little further and customized the most important pages of your eBay store—like all of them including a matching category page?

This is exactly what OC Designs Online did for Magical Vacation Planner and now this eBay store looks and feels like a website where online shoppers can find all they need with stunning imagery and design shoppers will remember and recognize.
The Storefront
Disney and Magical go hand in hand and when you visit Magical Vacation Planner's eBay storefront, you'll instantly learn they specialize in Disney destination trips and cruises.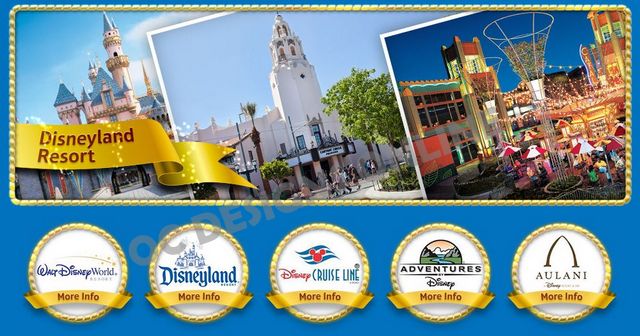 For the home page, we inserted their colorful logo along with a gold top navigation bar. Gold ribbons on both sides of the logo offer a message of "Experience the Magic" and "Let Us Do the Planning." Rounding out the top and keeping with the gold ribbon theme is a must-have eBay store design element—a search the store tool. All of the top imagery is placed in front of a contrasting blue background to help this store really stand out.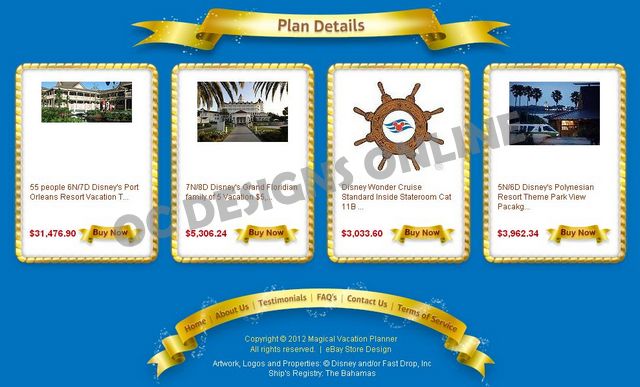 Next are colorful images of the Disneyland Resort all wrapped with a gold braid border. Below that are circular clickable areas showing the types of vacations they specialize in: Disney World, Disneyland, Disney Cruise Lines, Adventures by Disney and Aulani spas packages all wrapped in gold.
The next section "Plan Details" is displayed with another gold ribbon banner and beneath shoppers can find information on specific Disney destination packages. The bottom of this eBay storefront design repeats the gold top navigation bar for shopper convenience.
The About Us Page
With a storefront so inviting, shoppers can next learn everything they need to know about Magical Vacation Planner on their custom designed About Us page. The top design matches the storefront for brand building and on the About Us page shoppers can gain tons of information on what Magical Vacation Planner offers and, to help build trust, owners and employees of this retailer were inserted along with telephone extensions.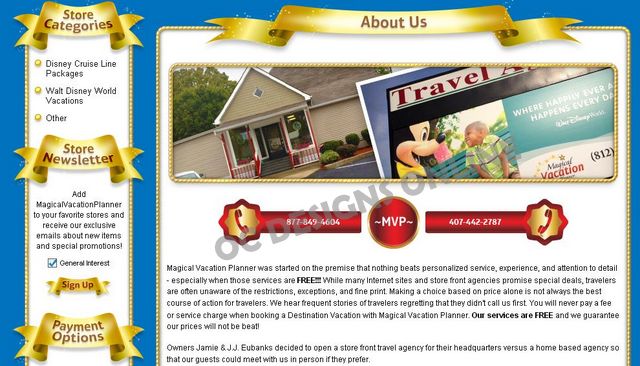 More Disney imagery tops the about us text with red ribbons displaying telephone numbers and a MVP logo in the center. On the left side bar shoppers can search vacation packages by category with easy click on sub-headings or sign up for a free newsletter. Also on the side bar shoppers learn what payment options are available and that this vacation planner offers 24/7 shuttle service. Shoppers can also gain a free quote on a vacation package.

Gold ribbons and braids are continued throughout the About Us page all in front of a colorful blue background and the store's navigation menu bar repeats at the bottom of the About Us page in this eBay store design
FAQ Design
After shoppers are welcomed to the storefront and have learned all they need to know about Magical Vacation Planner, they may still have questions. That's where the custom FAQ page comes in. Informational images were inserted and shoppers can delve in and find answers to the questions they seek. The top of the FAQ page remains consistent with the home page and the sidebar categories also remain offering shoppers many ways to purchase or search vacation packages.
Testimonials
What's an online eBay store design without customer testimonials?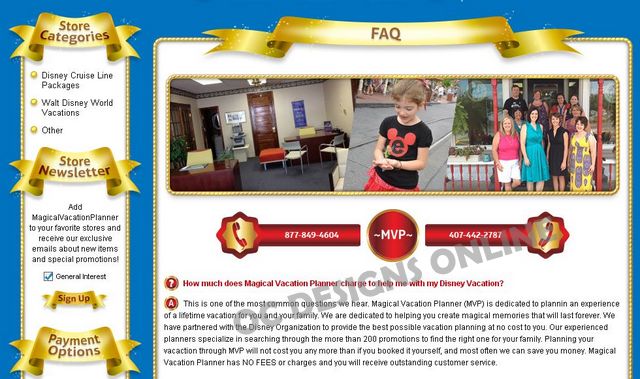 To help build further trust the Testimonials page is designed to match all the pages of this eBay store design and includes praises from prior purchasers and repeating employee images all with matching gold and blue elements and images of happy customers.
Matching Category Page
Even with the best of praise from happy customers, to help further build a brand identity, OC Designs Online also created a matching category page.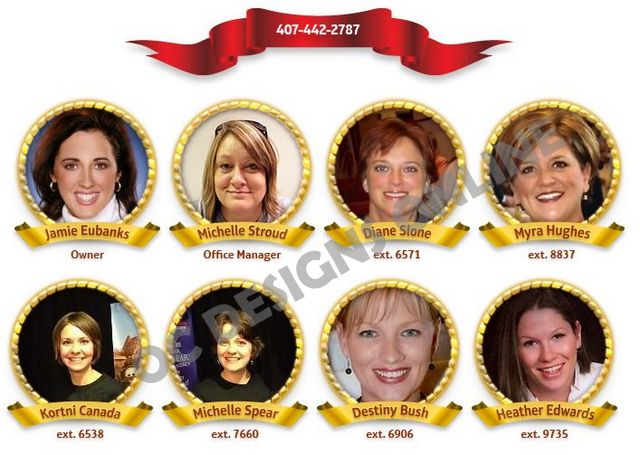 All of the elements of every page in this eBay store design remain consistent and shoppers can browse categories with clickable boxes wrapped in subtle braided graphics continuing the theme of the entire eBay store design.
The Best Part of All-Inclusive eBay Store Design
All eBay retailers can gain a lot from choosing our eBay store multi-page design packages. Not only will you save money, you'll also start to build your brand on eBay and consistency helps to build consumer trust.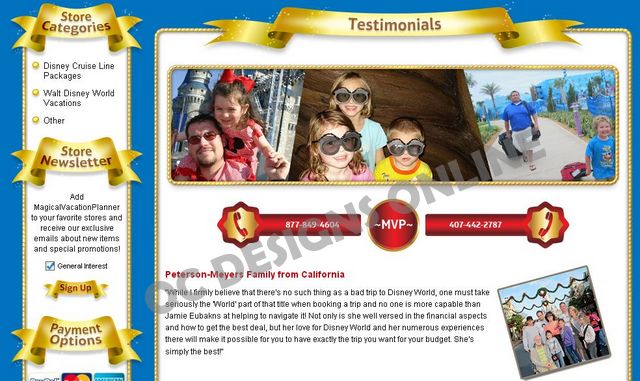 Similarity of content and graphics is essential in the competitive world of eBay sellers and now that Magical Vacation Planner has taken advantage of our custom eBay store design, they can better market their eBay store which offers a welcoming feeling and something many buyers search for—free travel packages with images and as much information as possible—all in one place!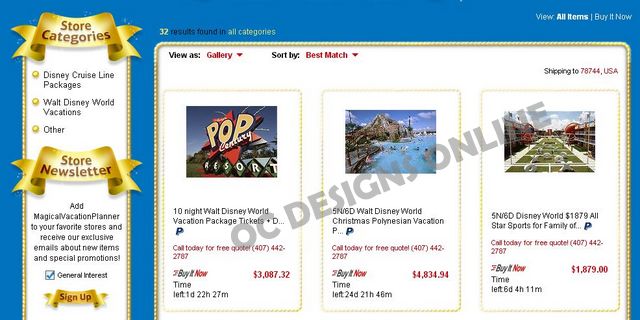 Let OC Designs Online show you how we can transform your entire eBay store from the storefront to the about us page to your FAQ section and more! We can even help you write text if needed!
Contact us today and get a quote and don't forget to find us on Facebook!