The Play First Store is the official retailer from South Korea and all of the game cards they sell are 100 percent guaranteed original! They are also ranked number one in customer service in South Korea. When the Play First Store came to OC Designs Online to add customization to their eBay store design, we couldn't wait to get started!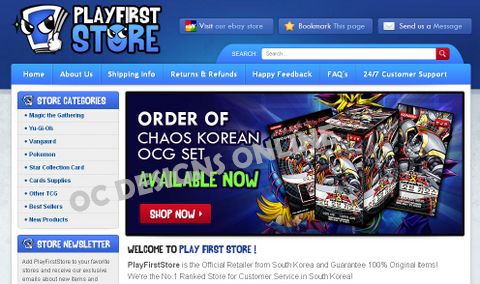 Card games like Magic the Gathering, Pokemon, Yu-Gi-Oh and Vanguard are some of the most popular games being played by enthusiasts all over the world and the Play First Store ships all of their Korean language game cards nationwide.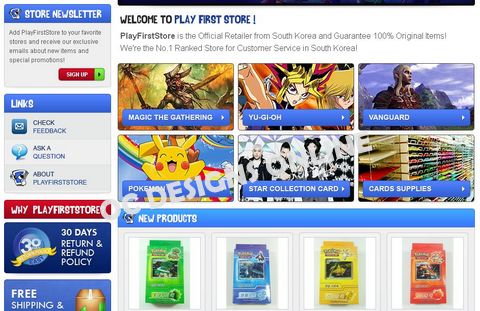 We knew this store had to be colorful in design to entice shoppers to stay and browse in the store and then buy! We did this right off the bat by adding their logo at the top, a place to bookmark the store and a way to immediately contact the seller. The eye-catching blue top menu bar allows for shoppers to learn more about the Play First Store; contact the seller and learn about shipping, returns and refunds.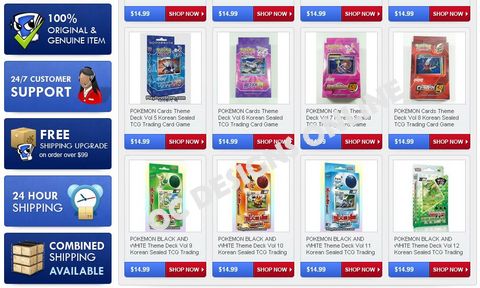 The sidebar menu offers customized menu bars with the company's logo and easy to navigate categories so game card shoppers can find exactly what their looking for. There's also a place for shoppers to sign up for a free newsletter and the welcome text enhances the colorful cards they sell nicely.
Scroll down a bit to see where we inserted clickable product boxes for the most popular card games and links to this game card retailer's feedback, about us or ask a question areas. We also inserted an area dedicated to new products from the Play First Store and the all-important "Why Buy from Us" section.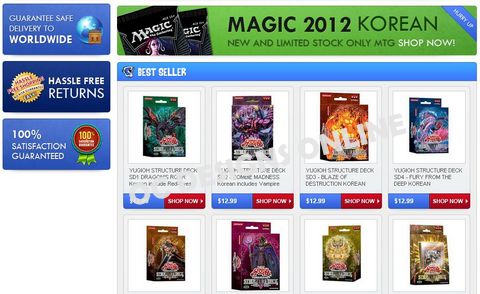 This retailer has tons of why buy messages including how they offer a 30-day refund, free shipping and returns; that they offer 100 percent original game card items, a place to ask the seller a question and how they offer a free shipping upgrade for orders over $99. They also offer 24 hour shipping, combined and worldwide shipping, hassle-free returns and a 100 percent satisfaction guarantee—this alone may be why they've achieved a 99.9% positive feedback score.
The best seller clickable boxes round out this eBay store design and at the bottom we included a sitemap of their eBay store and important badges such as how they are PayPal verified, a top-rated eBay seller, what types of payments they accept and a bottom logo for brand consistency.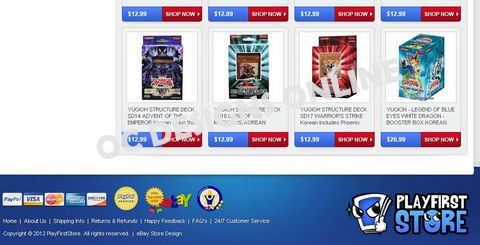 If you sell Magic the Gathering or any other popular game card or collectable cards on eBay or any other ecommerce retailer, why not Request a Quote for a custom eBay store design from OC Designs Online? We hope you'll follow us on Facebook and Google+ and be sure to check out our portfolio page to browse some of the amazing eBay store designs we've done in the past. We are your top choice for ecommerce storefront designs!