We love when a client knows exactly what they want from a design because then it helps us as designers understand what is really important to them and their business practices. Here we have a design for T Green Photography, a business that holds the United States of America close to their heart.
This design emphasizes the spirit of the owner
T Green Photography sells images often associated with American landscape and values, so we worked to help them emphasize those interests with this textured design and American flag and eagle logo design.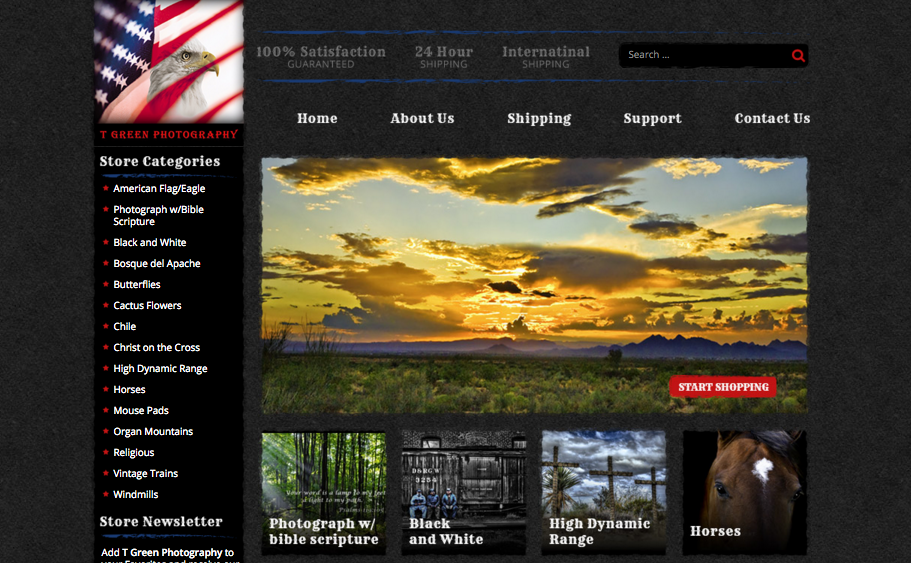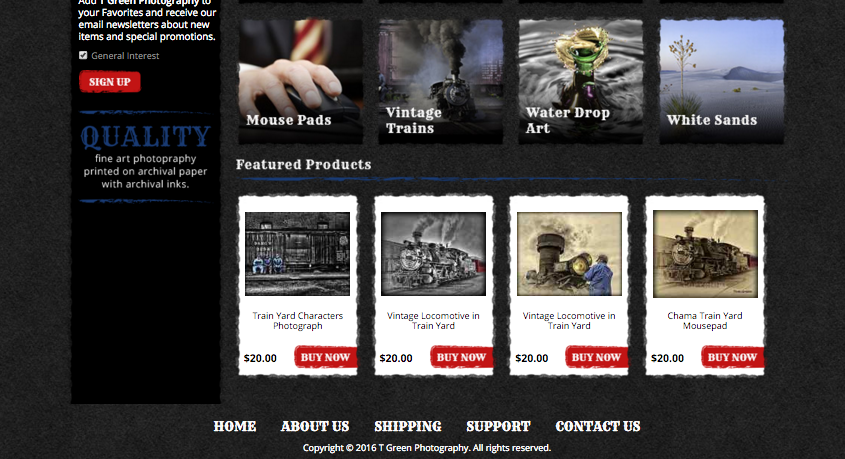 The clickable category images below the welcome image also help our client because it shows what kinds of photography you can expect at a glance, which helps potential customers see if this is the kind of art they are looking for without having to endlessly search through products only to get frustrated when they don't find what they are looking for.
Featured products help our client share their vision
Then beneath the welcome image and category images we created is the Featured Products widget, which helps new customers see the style of photography our client creates – showing them what kind of work they can buy at a glance. This widget, along with the welcome image, also features subtle calls to action to "start shopping" and "buy now" – which is a technique that always encourages more clicks and impulse buys by customers.
If you want a store that represents the spirit of your products and your business ideals, contact the OCDesignsonline team for a free quote right away.
Request a free quote now to get started
OCDesignsonline has a wide array of eBay listing templates to choose from on the site. Take a moment to browse our portfolio and request a free quote. Also, don't forget to find us on Facebook, follow us on Twitter and check out our Google+ Page too!