We love the excitement that comes with shopping for games and electronics, those that love this industry aren't just "into it" – they are passionate. Today we are sharing with you the design we created for Price for Less, a brand that works hard to give the best customer and best price possible for their gaming customers.
Small details make all of the difference
Many designers focus primarily on the big picture, which is very important, but when you do that you often forget the little details that can make a design shine. We like to add little touches to each design to make sure that, whether they realize it or not, our client's customers see a spirit in the store that plain designs may not connote.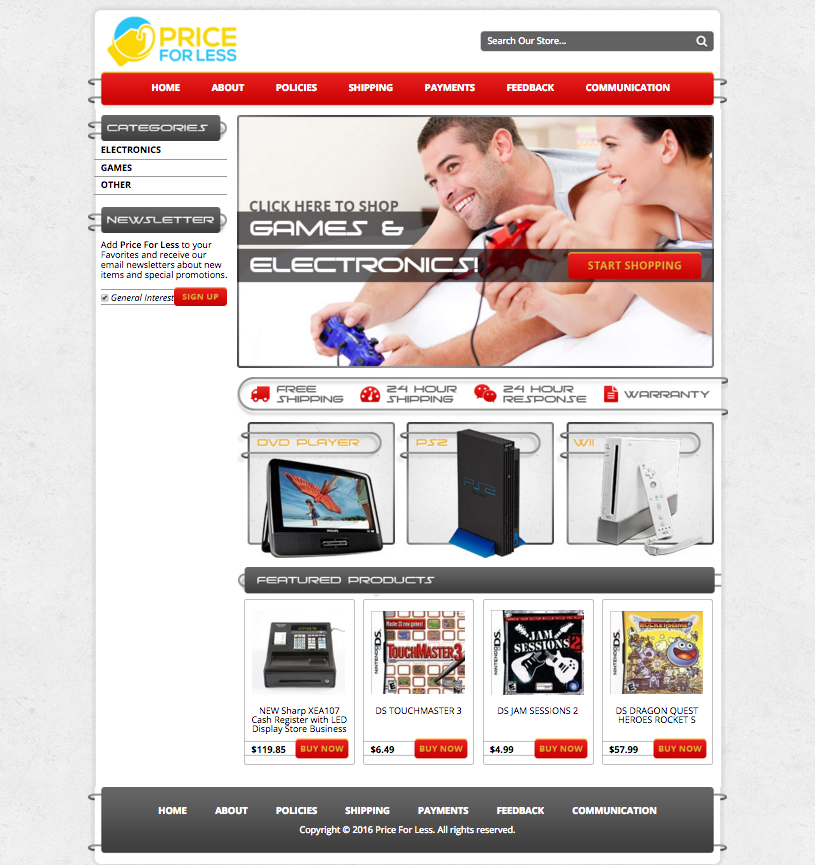 Some of the special aspects we added to this design include the wires that encircle the different categories and headers, reminding Price for Less customers of the main products they sell. We also added a really happy couple to show both males and female gaming, which not many stores in this sector do, while also highlighting the different store policies in the Why Shop With Us? section.
The custom listing template makes the best first impression
This client also added on an eBay custom listing template to their design package, which is one of the #1 suggestions we make to our eBay clients because it makes a huge difference in sales. Most eBay shoppers find products through general eBay search, rather than through an eBay storefront, so listing templates are the real first impression that the majority of customers see.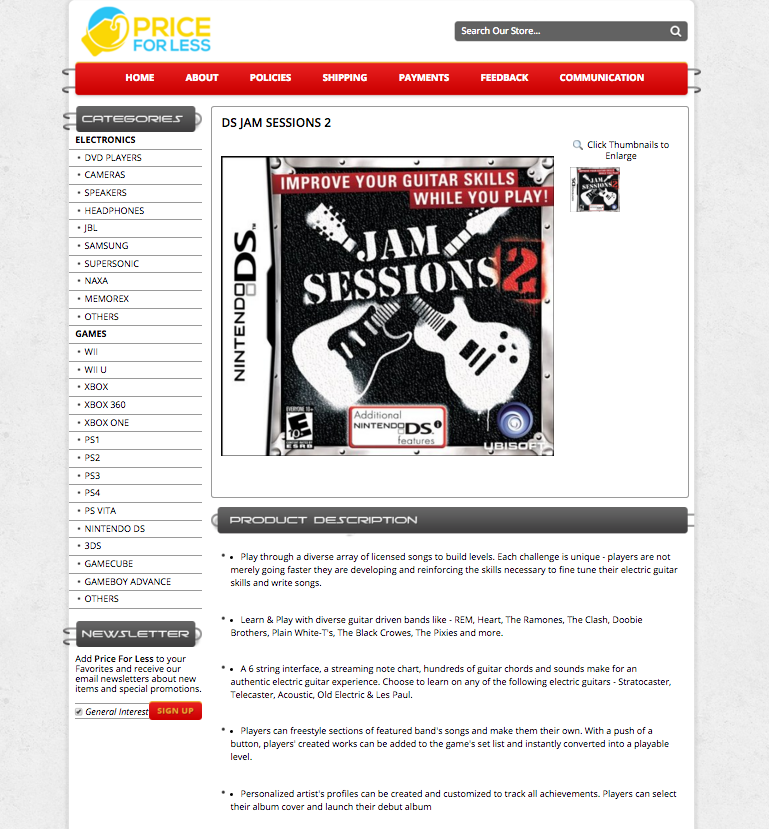 With so many stores offering similar products at the same price points, the way a store portrays itself in that first impression is the real point of sale.
If you want a storefront and listing template that encourages shoppers to add your store to favorites, buy multiple products, and creates a lasting impression – then you should contact our team right away.
Request a free quote now to get started
OCDesignsonline has a wide array of eBay listing templates to choose from on the site. Take a moment to browse our portfolio and request a free quote. Also, don't forget to find us on Facebook, follow us on Twitter and check out our Google+ Page too!