You may remember that a few months ago, Creative Solutions, commissioned a custom listing template from our designers for a subsection of their store, Giftware Direct. Well, now they have come back for a matching store design and we couldn't be happier with the results this will have on their sales. Check out information on this new design below and then make sure to request a quote below for your own store.
Having both a custom eBay store design and a matching listing template is an important tool for all eBay sellers, especially for those that want to make a long lasting impression on customers.
This store has made an important step
We always make sure to recommend to eBay customers that they have both a custom eBay storefront and a matching listing template because these two items paired together make a significant difference in sales and customer retention.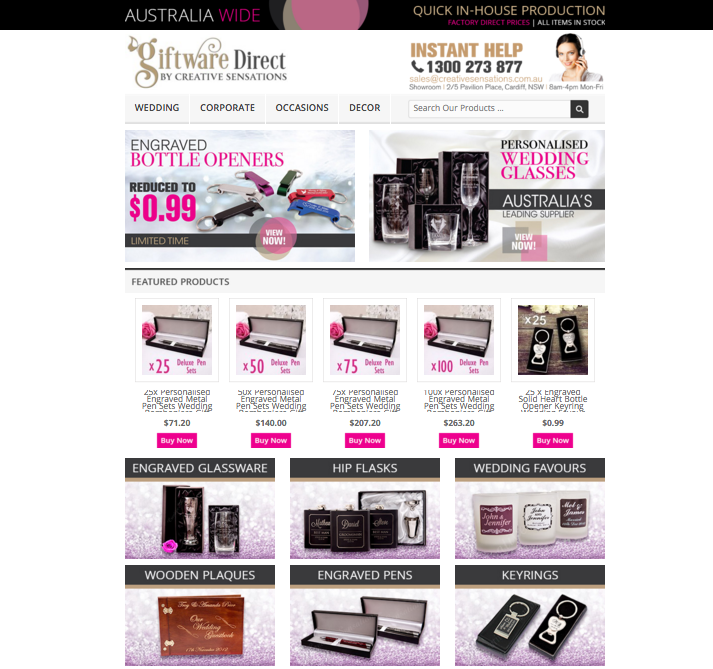 The vintage inspired design, utilizing purples and dark gold tones, does well for this industry. We also made sure to have a good amount of whitespace available so that customers can be more drawn towards products, rather than the design elements themselves.
Custom listing templates help products sell
When there is so much competition on eBay, first impressions can make or break a potential sale. That is why we always recommend listing templates because more often than not, customers on eBay will see listing templates before a store's main page.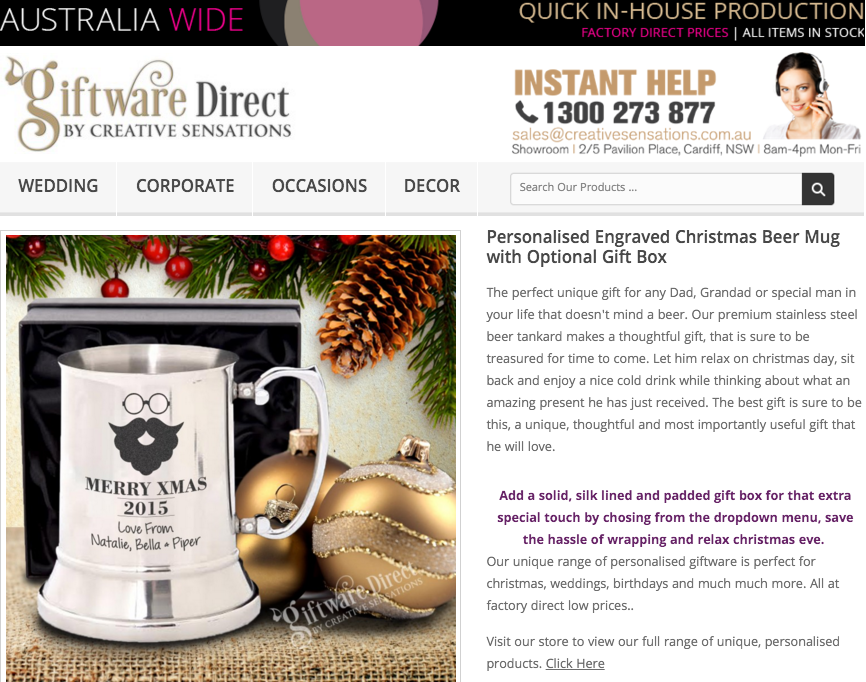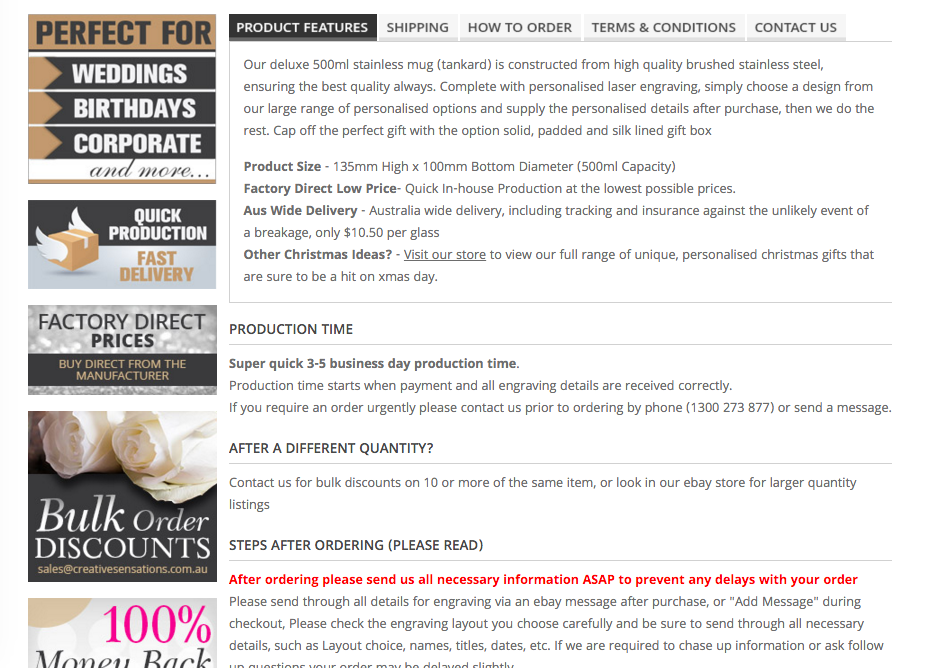 In this listing template, we made sure that our client's customer service options were visible right away so that customers can feel secure in their decision to shop with Giftware Direct, then we also used different banners to help show more of the spirit of the brand.
All in all, everything builds together to create an effective store, one that you can have as well. It all starts with a free quote.
Request a free quote now to get started
OCDesignsonline has a wide array of eBay listing templates to choose from on the site. Take a moment to browse our portfolio and request a free quote. Also, don't forget to find us on Facebook, follow us on Twitter and check out our Google+ Page too!