Today we are sharing with you a design we created for a personalization store on eBay, called Personalized Impressions. It is a darling space where customers can buy quaint household and clothing products that can be customized with photos and other possible custom features. The OCDesignsonline team was happy to help their store shine with this eBay storefront design and custom listing template.
This design was created with their clientele in mind
We knew that the frequent patrons of our client's store would have crafty interests, so we created the welcome image to mimic the look of a self-healing cutting mat (you crafters know what I'm talking about!) with a subtle pattern on top to add a feminine touch.
On the welcome image, we added some value-adding phrases and store policies, like their 40-60% off sales and exclusive collection of products.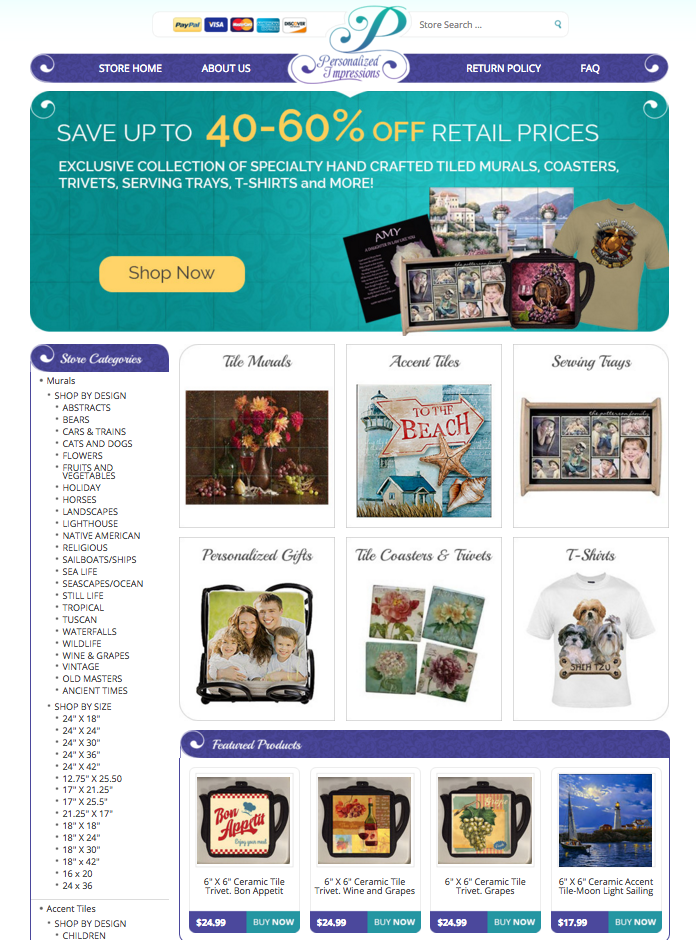 The Featured Products section also works in our client's favor, helping potential customers see products at a glance and encouraging them to browse more.
The custom listing template takes this store to the next level
This client did the best thing they could for their store, by adding in a custom listing template to their design package. Custom listing templates work really hard for their stores, setting the impression of professionalism and providing valuable information to their patrons.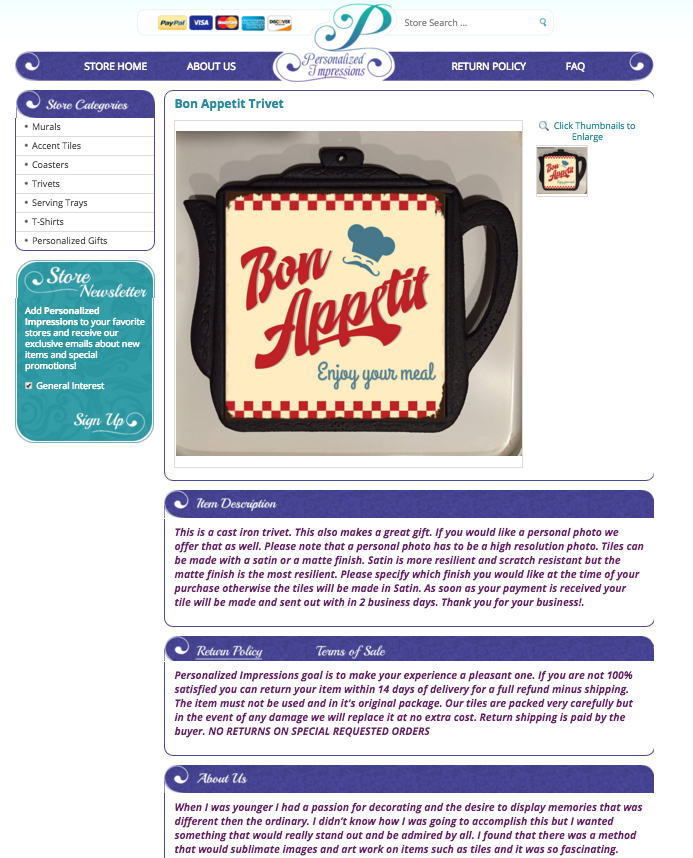 If you want your store to sell more and impress customers, you need to request a free quote from us now. We know what works and what doesn't for all kinds of eBay sectors, as we have years of experience in all fields.
Request a free quote now to get started
OCDesignsonline has a wide array of eBay listing templates to choose from on the site. Take a moment to browse our portfolio and request a free quote. Also, don't forget to find us on Facebook, follow us on Twitter and check out our Google+ Page too!