eBay makes for a great place to sell wholesale products because brands may have less expenses than they would have if they had a larger physical location store. We at OCDesignsonline were excited to help Salon Mega Mall sell their wholesale salon and fashion items for their Australian eBay storefront.
We created a sophisticated black and white look for this eBay store
For the Salon Mega Mall we wanted to create a chic and sophisticated look and nothing can say that more than a black and white minimal design. Black and white will always be a classic.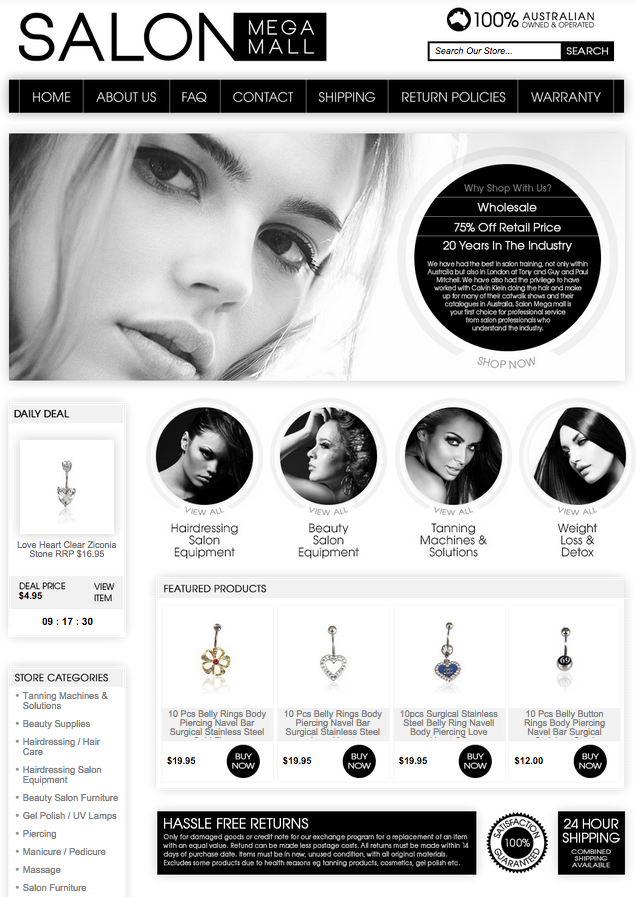 Creating a design that is timeless and not focused on the trendy is important for eBay sellers because it is not cost effective to constantly have to change header images. A seller could even possibly be turning customers away because they see an image in a store as not being in line with who they are.
This will never be a problem with the design we created for Salon Mega Mall because everything we have put together for them features looks of timeless beauty.
Category pages and featured products encourage more sales
We created a few featured category clickable images as well as a featured products section because these strategies are proven to incur more sales. More enticing places to click creates more browsing time on a store, which brings in a larger than average cart size.
Also, the "Why shop with us?" banner on the main page and our client's category pages helps convert customers that were on the fence about purchasing because it shows them the value our client can provide for them.
Salon Mega Mall has over 20 years of experience in this industry and sells items at 75% off of retail price, that is impressive!
Custom listing templates are an essential for eBay sellers
Last but not least, we created a custom listing template for our client. Custom listing templates are essential because it helps continue a seller's brand identity from store to listing, as well as showing shoppers that found said store through eBay search who they really are.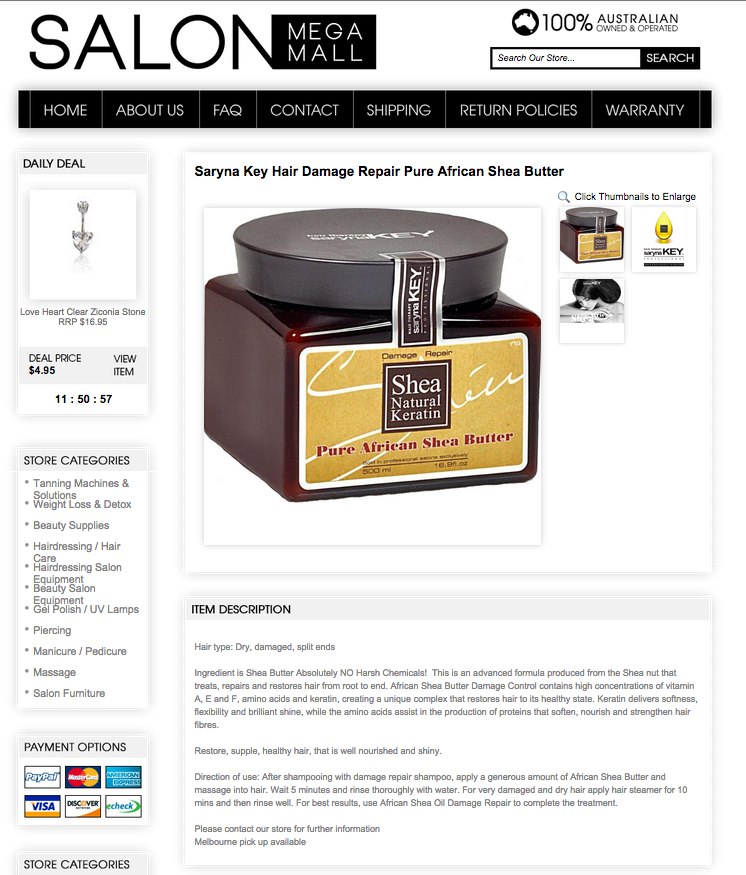 There is nothing exciting about seeing a boring listing with plain text and no images. Having a custom listing template solves that problem and boosts sales.
Contact us for a free quote today
OCDesignsonline have a wide array of eBay listing templates to choose from on the site. Take a moment to browse our portfolio and request a free quote. Also, don't forget to find us on Facebook, follow us on Twitter and check out our Google+ Page too!