Shoes are such an important part of your day to day life. Can you walk around without them? Not easily. So we were ecstatic to help VFTW bring their eBay store to the next level with a custom OCDesignsonline storefront, helping their shoe business soar.
We started with a "Why shop with us?" banner
Banners that share the value a store can provide to customers is a clever way of getting someone that was on the fence to immediately make a purchase, especially if a potential customer is trying to decide between two different eBay stores. Being a seller is all about telling eBay shoppers what you can do for them. This little recognized thought can make a huge difference in sales if it is considered during the design process.
On the "Why shop with us?" banner we created for VFTW, we made sure to list a few key positives about the store – like our clients quick shipping promise and their dozens of years of experience. If a customer sees that a store owner has been in the business for 40+ years, that shows a customer that their money can be trusted with this seller.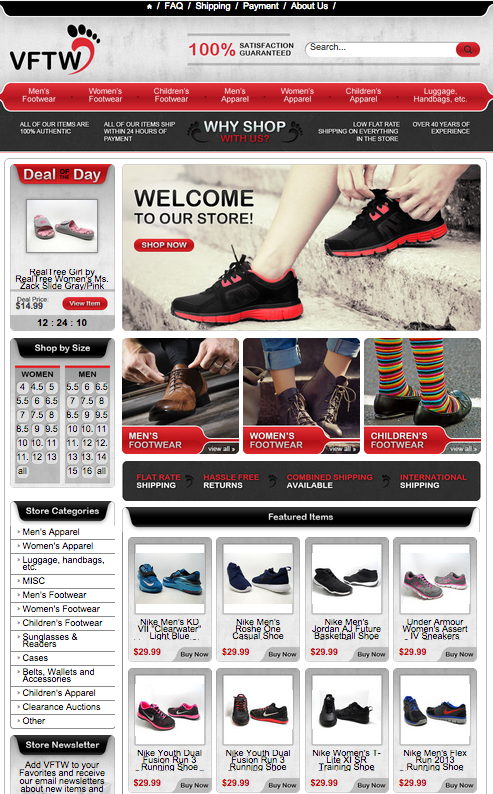 For the rest of the eBay storefront design we pulled in blacks, reds, and greys to tie in the logo and the welcome image on their homepage. On the left hand side of the store is a deal of the day, which increases impressions for the item of my client's choice, and also a shop by shoe size section. Both of these widgets increase sales, especially the shoe size option, because it encourages more browsing by the customer.
We then created a custom category page and listing page
This custom category page we created for our client helps create a cohesive feel for eBay shoppers. It reminds them again of the "Why shop with us?" banner, our client's 100 % satisfaction guarantee, and it helps them browse more since they can easily click on more categories from this page. The listing page encourages eBay customers that hadn't found our client's product through their storefront to actually go and check out more items in VFTW's store because the description area creates such a striking look compared to the usual eBay blank listings pages they have seen in the past.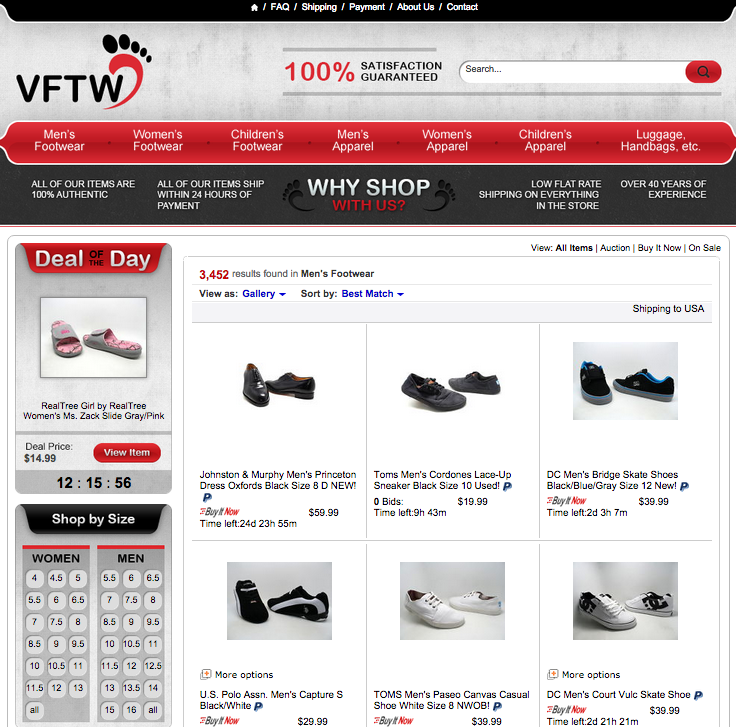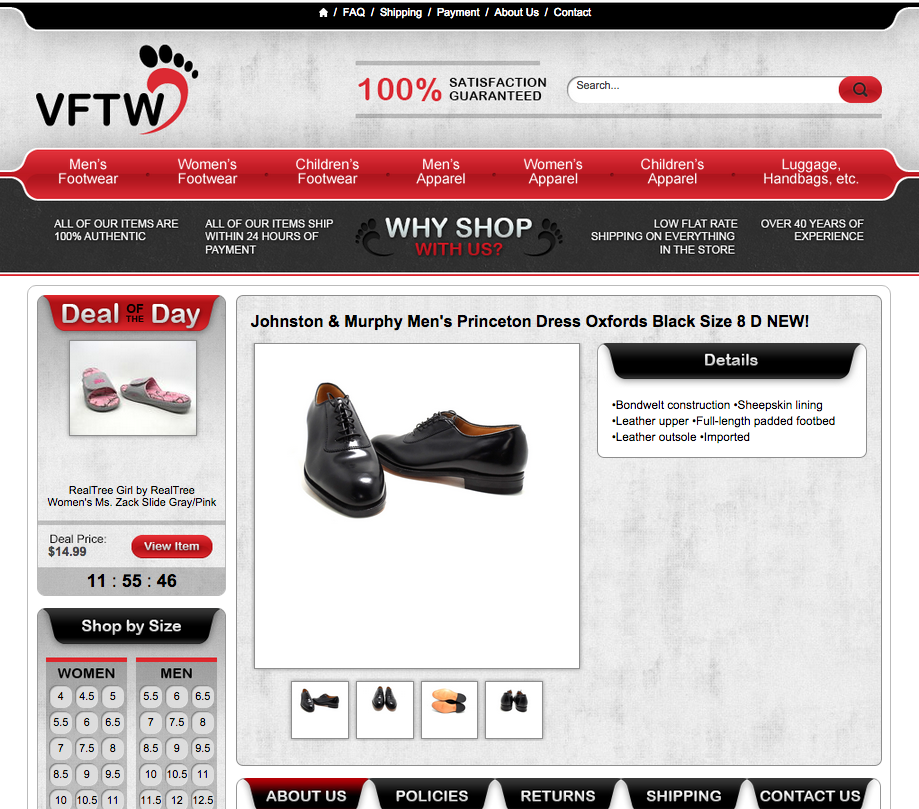 Contact OCDesignsonline for a free quote today on your new eBay design
OCDesignsonline have a wide array of eBay listing templates to choose from on the site. Take a moment to browse our portfolio and request a free quote. Also, don't forget to find us on Facebook, follow us on Twitter and check out our Google+ Page too!