At OCDesignsonline we are here to make your business more successful with custom designs. So when we saw that Capucci's Closet wanted a custom ecommerce package bundle, we were ecstatic to help their business shine.
We started with a custom eBay shop design
For our clients eBay storefront we worked with three core colors to create a simple and sophisticated design that showed their professionalism. The unified blue, grey, and purple throughout their eBay store helps exemplify their company image and the category images bring more attention to the brands they wanted to feature. Right in their header we also shared their authenticity guarantee, an important aspect of their store meant to reassure customers of their high quality.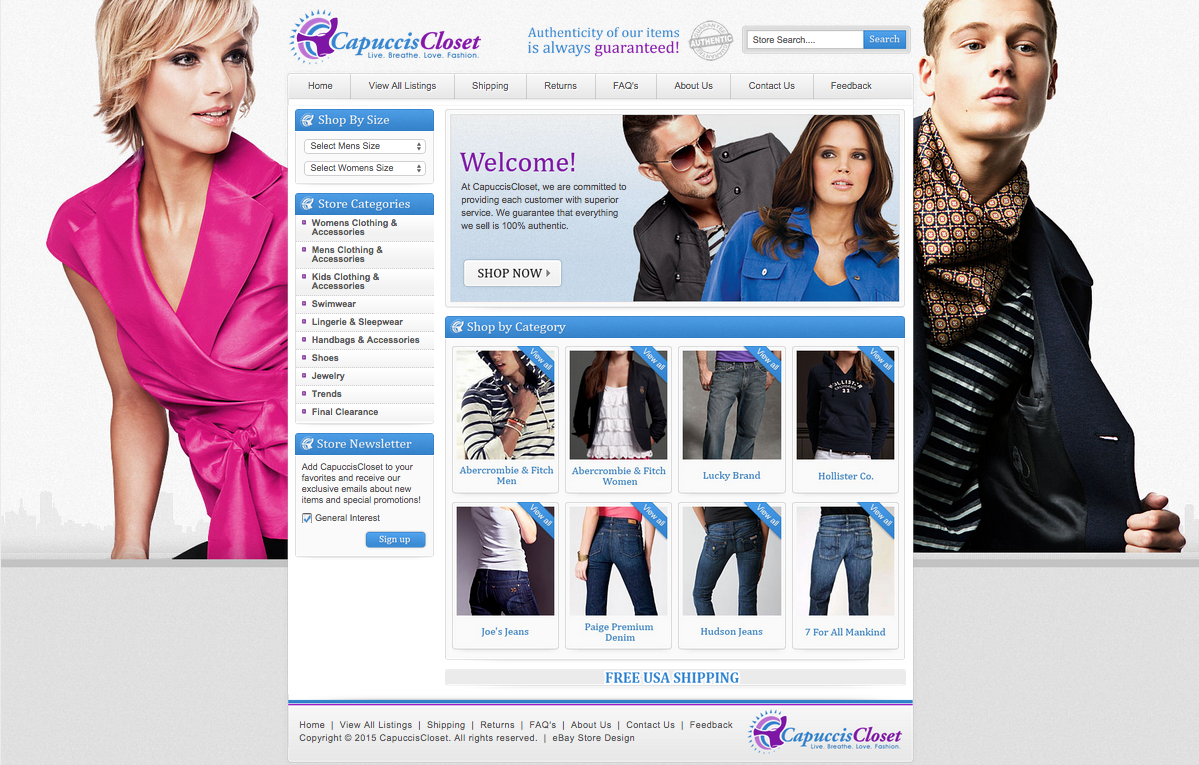 Then we created a custom listing page to match
We knew that Capucci's Closet was likely to get customers through Google and eBay searches so we created for them a custom listing page that adds in the same elements from their shop page. Having custom listings encourages new customers to become loyal customers, which is something guaranteed to boost their eBay sales.
Their custom Facebook pages brings customers back for more
Our client requested a custom Facebook landing page and also a Facebook store and we were happy to deliver on this strategic sales boosting social media campaign. Our team created an easy to use storefront and landing page to encourage likes and bring customers back again and again while they are browsing on social media.
A Custom eCommerce Storefront Brings In Additional Customers
To bring in more customers to Capucci's Closet, we also created for them a custom Bigcommerce store to share with potential customers that may not be eBay frequent shoppers. For this design we focused more on their on sale items and brought the categories to either side of the main image. This helps bring focus to the attitude of the store, showed by the three models in the center.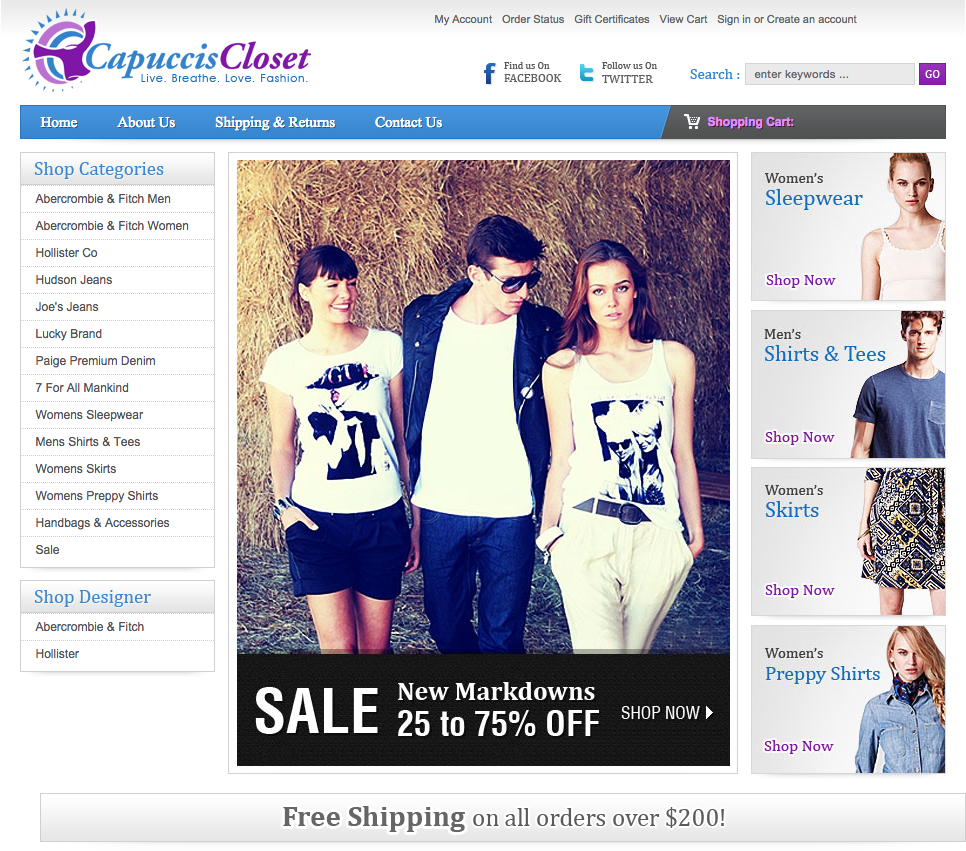 Contact OCDesignsonline today for a quote on a custom eCommerce package
Here at OCDesignsonline, we have a wide array of eBay listing templates from which you may choose. Take a moment to browse our portfolio and when ready, request a free quote. Also, don't forget to find us on Facebook, follow us on Twitter and check out our Google+ Page too!