Summer is in full swing and with that comes some much needed time outdoors. We at OCDesignsonline were ecstatic to help our client, Go Outdoor Gear, with their new eBay store design and listing template. With their new design they are guaranteed to boost sales, bringing more summer fun to people all around the world.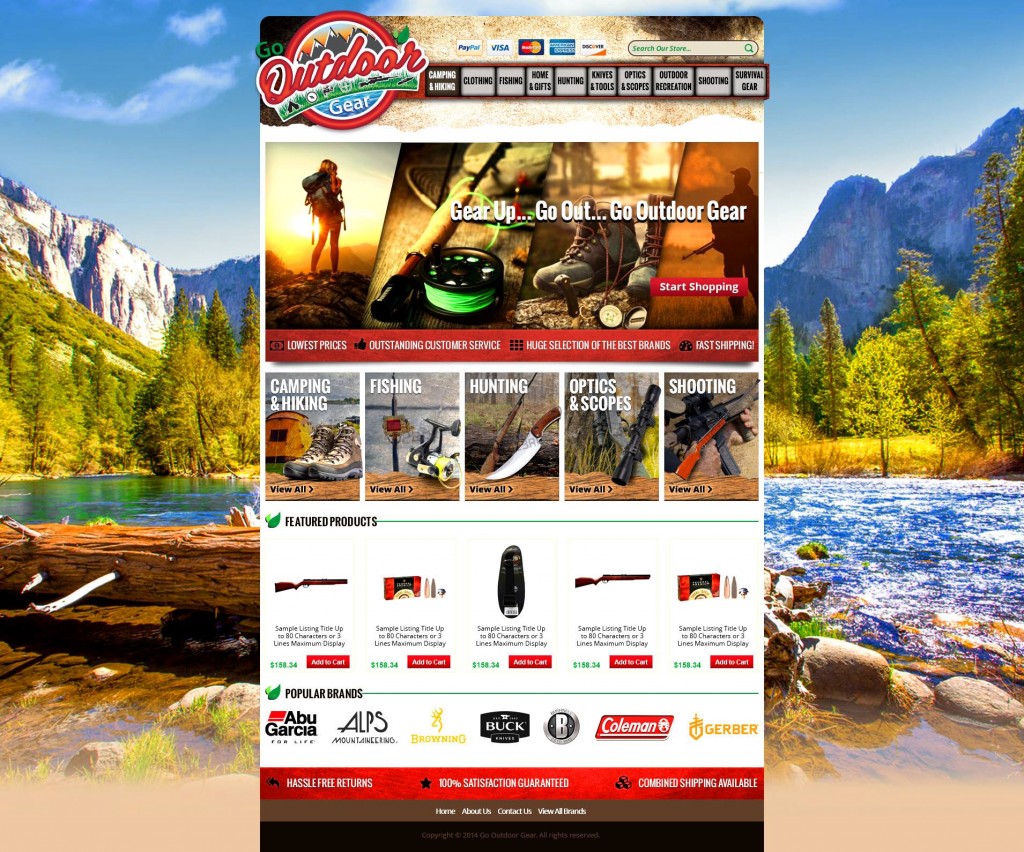 We helped remind their customers of the beauty of nature
Since Go Outdoor Gear sells a wide range of camping and other outdoor equipment, we knew it would be important to emphasize why their customers love the outdoors. We started with a beautiful background and went from there to add texture and other nature imagery throughout the base of the site.
The logo in particular shows a few elements of nature like the mountains, grasslands, and the water of lakes and ponds. We felt this would highlight our client's diverse outdoor customer base. We also added some small diagrams in the middle of the logo to help show exactly what Go Outdoor Gear customers can expect from this eBay store.
Featured products help highlight great deals
With a featured products section that can change daily, our client is showing their customers what is new or trending for that season. It's a great feature we are happy to give to our client in their eBay store design as it really brings together a fun customer experience.
With Their Custom eBay Listing Template Our Client Will Increase Sales
Having a custom eBay listing template makes our client's brand stand out more. If a potential customers happens to come upon their page without having found them through their storefront, that customer will be able to understand what Go Outdoor Gear is all about through their new custom template. This is guaranteed to bring in more loyal customers.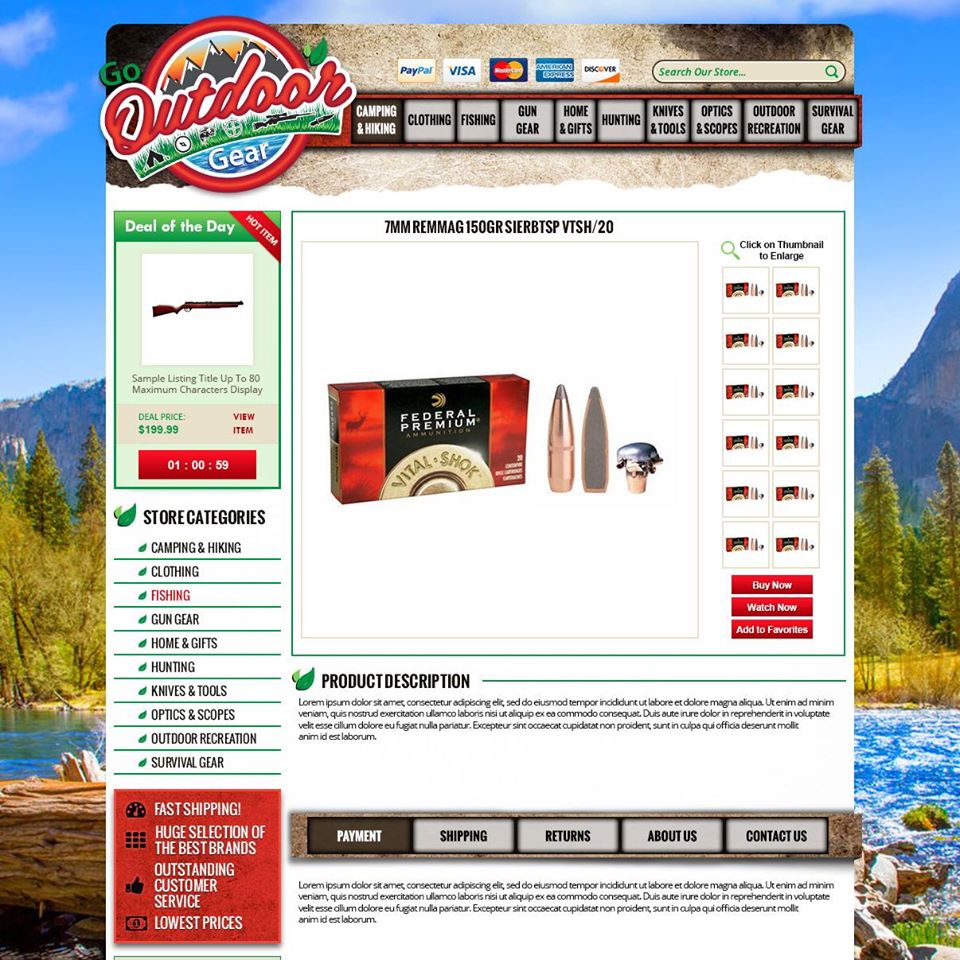 Contact OCDesignsonline for a free quote on your custom eBay store design
OCDesignsonline have a wide array of eBay listing templates to choose from on the site. Take a moment to browse our portfolio and request a free quote. Also, don't forget to find us on Facebook, follow us on Twitter and check out our Google+ Page too!