At OCDesignsonline, we take pride in helping our customers increase their business by providing them with custom ecommerce design packages that look great. When our client, Muff's Motorsports LLC came to us wanting help boosting their sales, we were happy to jump in. We created both a custom eBay storefront design and a custom ecommerce design to showcase their products. We used a combination of color, juxtaposition, and images to create pages that sell themselves.
With Muff's Motorsports LLC, we used the orange in their logo and carried it through the entire site design. We used the same color scheme and header image on both of the platforms, because we thought it was important that customers be able to immediately recognize the branding – no matter how they come across the websites. This also makes it easy for our client to create social media branding that helps customers to recognize them.
The custom ecommerce site focuses on products and not categories
While we created a section of the sidebar that highlights the different categories of products available from our client, we didn't want the ecommerce site to focus on that. We instead created a section where our client would be able to highlight the various products offered. So, we created the "Best Sellers" heading. Here, customers can easily view what's popular in the store without crawling through the entire site. This both encourages repeat business and it encourages customers to make purchases upon site. Highlighting best sellers also helps customers who are searching fro commonly purchased items to easily find that for which they search.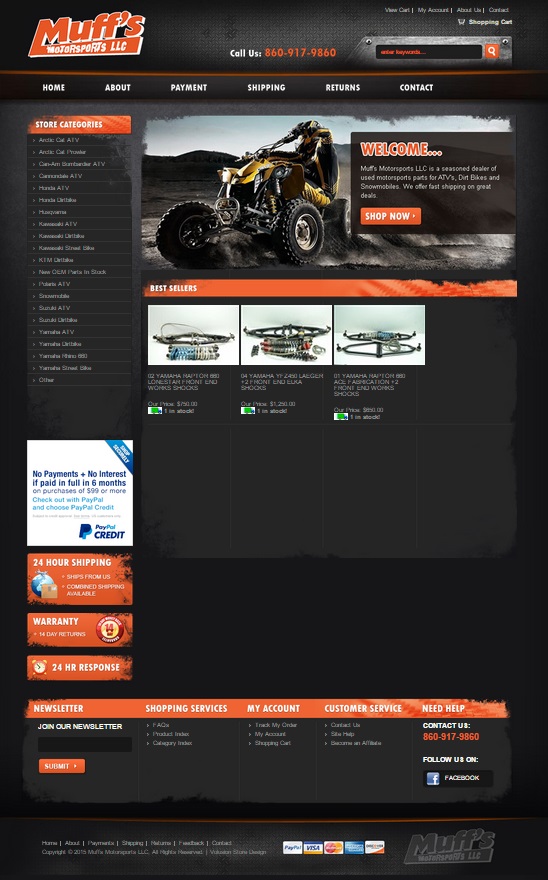 We also decided to forego categories with the custom eBay store design
We followed the same strategy with the eBay store design we completed for our client. We used featured items instead of categories in the main navigation section. Featured items are those products that are on sale, popular, of particular interest, or new. These products are those which customers may be most interested in purchasing without needing to search too far into the store. It looks professional, and it makes it easy for the intended market to find exactly those things for which they search. In all, the site really helps to boost sales and traffic for our client.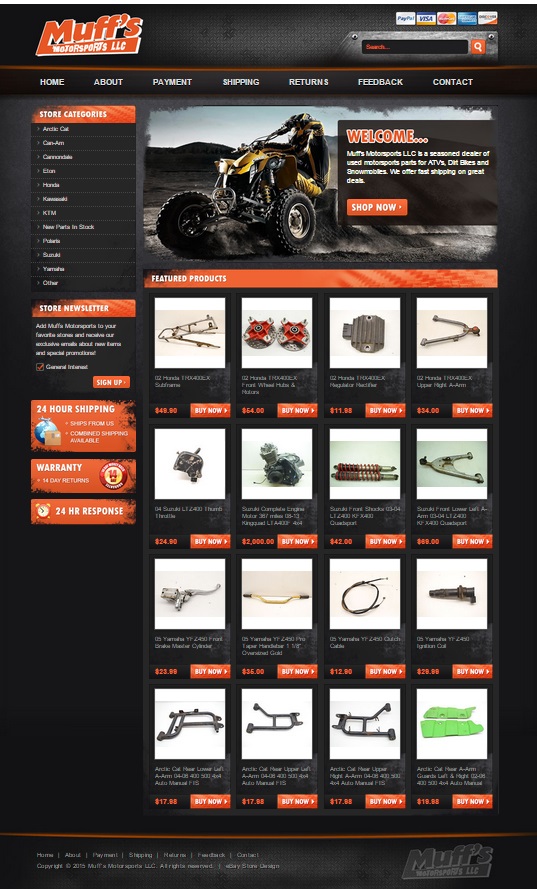 Contact OCDesignsonline today for help with your custom ecommerce design package
At OCDesignsonline, we have a wide array of eBay listing templates from which you may choose. Take a moment to browse our portfolio and request a free quote. Also, don't forget to find us on Facebook, follow us on Twitter and check out our Google+ Page too!