Our client, Top Speed Auto, came to us looking for a great way to boost sales and improve brand visibility. We told them about our ecommerce and eBay storefront package. With this package, our clients can save $400 on new ecommerce and eBay sites. When you have both eBay and ecommerce stores, you increase your sales. Customers can find you on their favorite platform and make purchases in the way they are most comfortable doing.
When we create mirror sites, we ensure that the branding on the two sites is similar while the sites are different enough to be geared to a separate target audience. We want customers to feel at home on each of the sites when they land on them.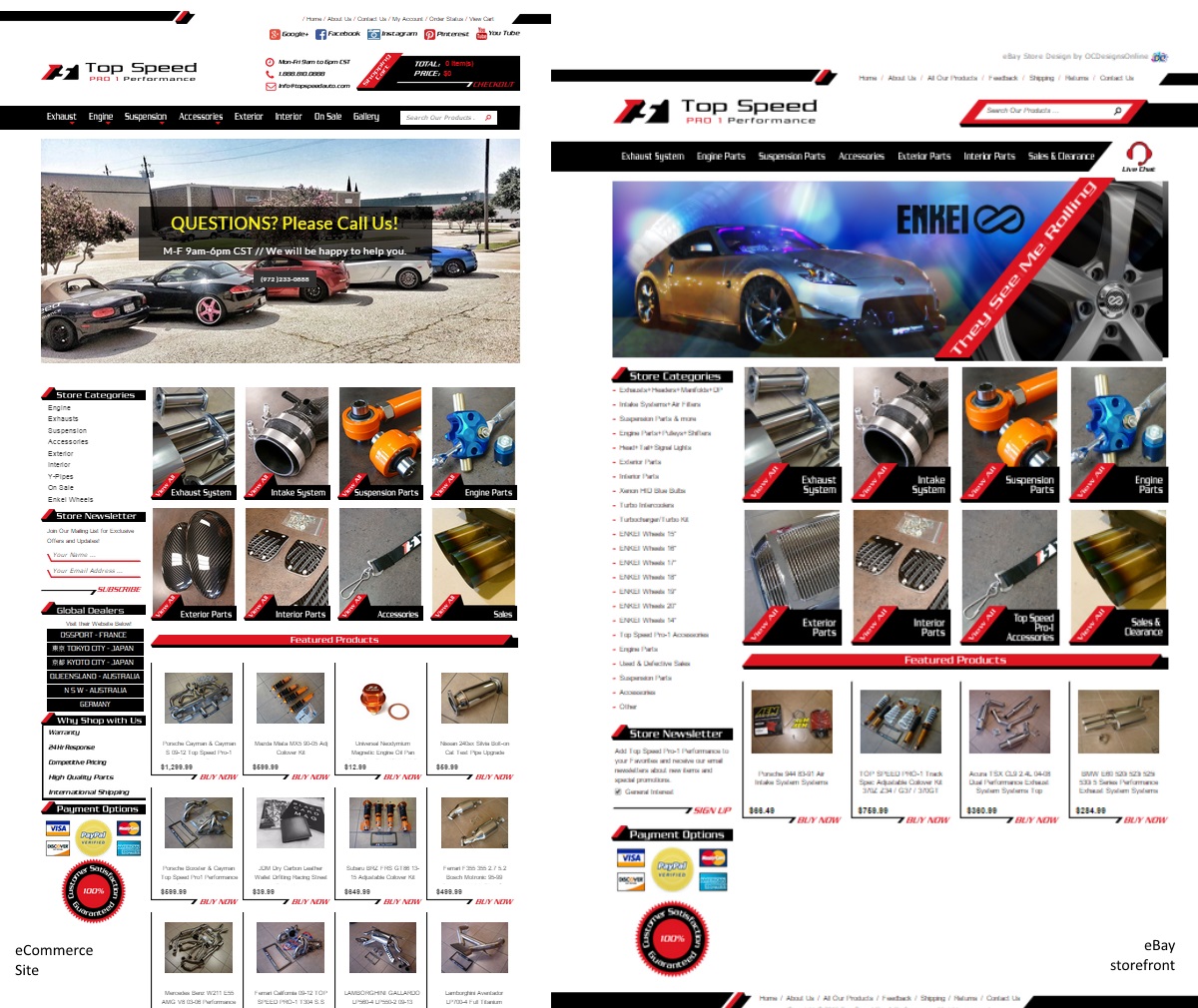 Making our ecommerce package pages user-friendly
It's important for customers to be able to find the objects for which they search easily and quickly. We work hard to ensure that there are plenty of categories, a search bar, and even featured items to aid the search process. We also give our clients' pages many opportunities to come up in search results on Google and other search engines. By ensuring that the various types of products customers may search for are listed somewhere on the site, we help guide customers to the very products for which they search.
Custom category pages on eBay help customers navigate easily
When customers click on a category link, they are redirected to a landing page for that search term. Each of the category pages customers land on within the eBay store we create as part of our ecommerce package is branded with our client's logo and store information. This makes it easy for customers to navigate the eBay store just as they would navigate Top Speed's ecommerce site.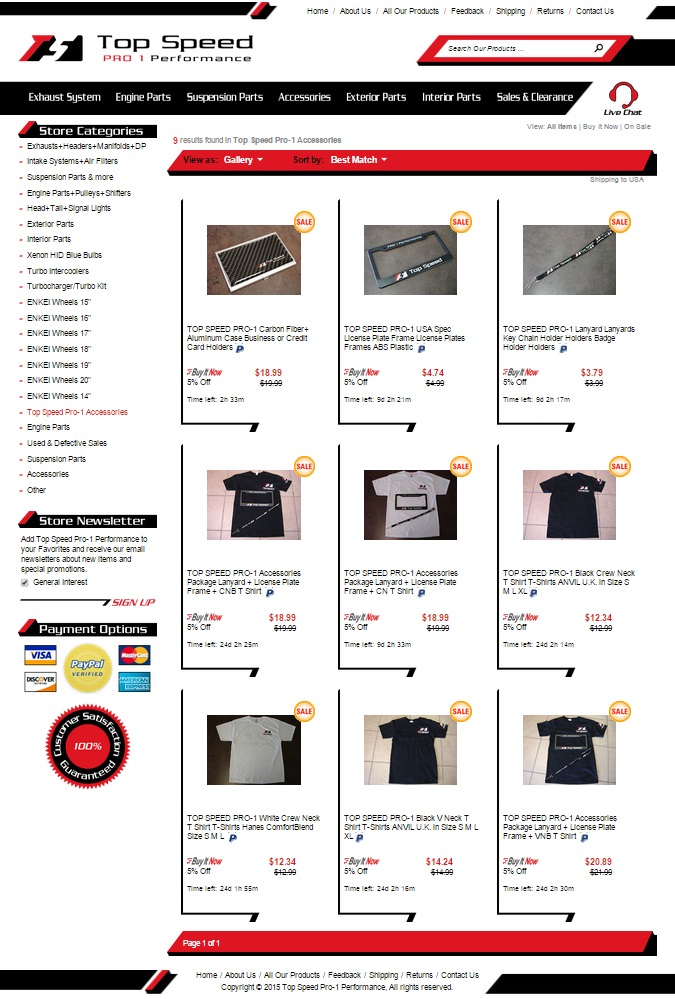 Custom listing templates help build a store's SEO and boost sales
When a customer wants to know more about a product listed for sale on eBay, he or she will scroll down to view the listing details. A mistake many businesses make on eBay is neglecting this prime branding real estate. When we create your eBay store, we'll also create a custom listing template for you – branded with your logo and store information, with spaces for you to input more information about each product, and with mobile responsive technology so that customers can easily make purchases from their phones and tablets.
Contact OCDesigns today to get help with your custom ecommerce package and boost sales
Here at OCDesignsonline, have a large selection of eBay listing templates. Take a moment to browse our portfolio, and request a free quote when you are ready. We're Facebook, Twitter and Google+ for those looking for more great design ideas!