There are many coin collectors out there looking for great deals on the next items to add to their collections. When Volition Metals came to us for help increasing their business' sales, we were happy to oblige. We spoke with our client about the various options we offer at OCDesignsonline, and the chose to have us create a custom ecommerce package for them. This option saved them $400 and gave them two websites – a traditional ecommerce site and an eBay storefront. We're happy how it turned out for them, and were pleased to hear that it increased their customer base and their sales.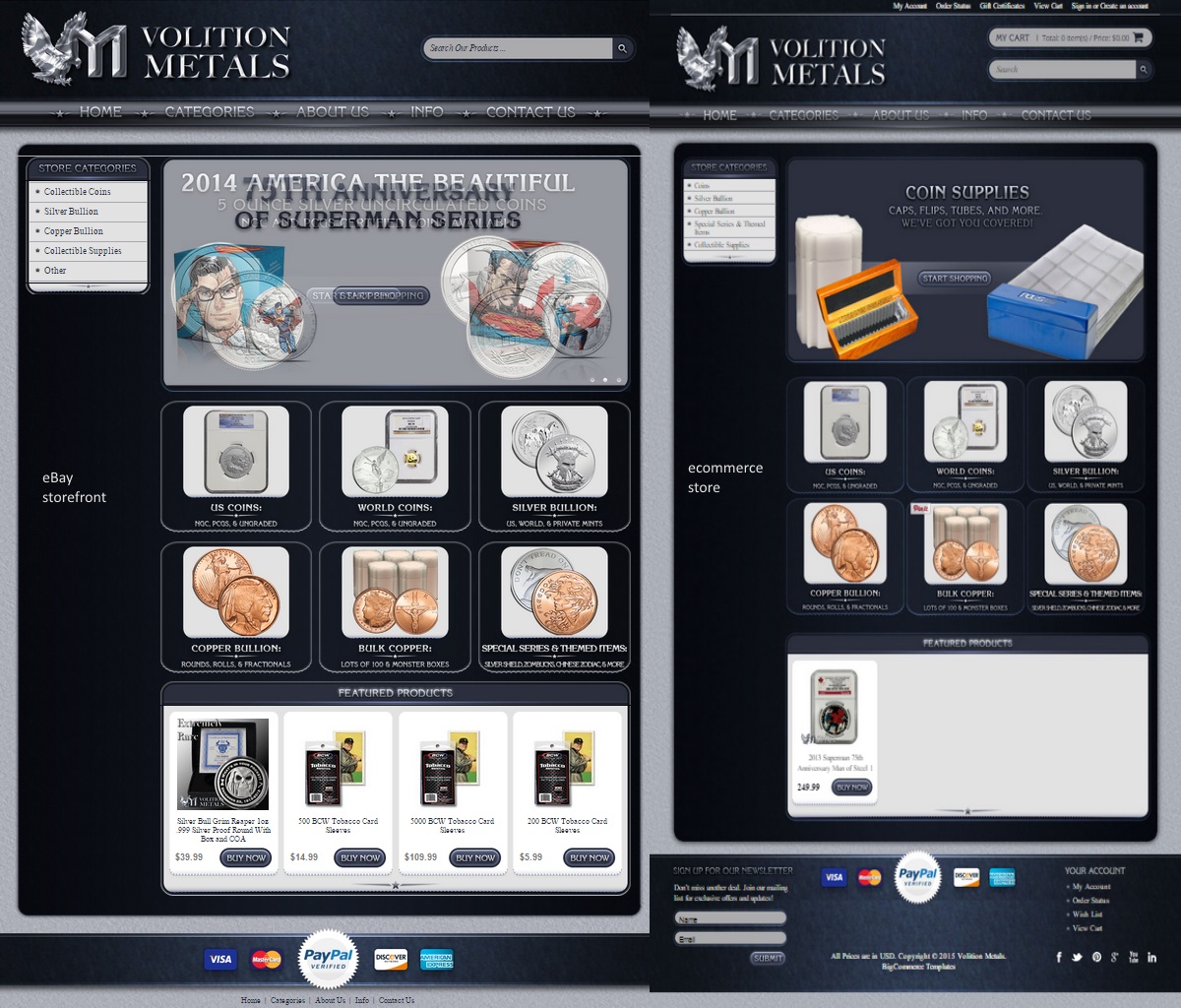 Matching sites help build brand awareness
When customers search for products or types of products, and they enter keywords into Google's search bar, the results that come up, particularly on the first page or two, are usually the ones that customers will click on. When you have two sites, instead of just one, then you increase the likelihood that a customer will click on a search result that will lead to at least one of your sites' product listings. This not only helps boost your sales, but it helps customers to get familiar with your brands.
We created matching sites for Volition Metals because we thought it was important that the two sites looked similar. This way, customers could shop on the platform most comfortable for them. Already registered eBay users can easily make purchases that way. It's a win-win situation.
Custom eBay category pages help build keywords into your site
When we created the custom category search pages for Volition Metals, we did so both to help customers navigate the site and to help customers find the site through search engines. We made it so that customers browsing category sites would see the familiar branding at the top, and they would be able to navigate the eBay store using the custom sidebar on the left.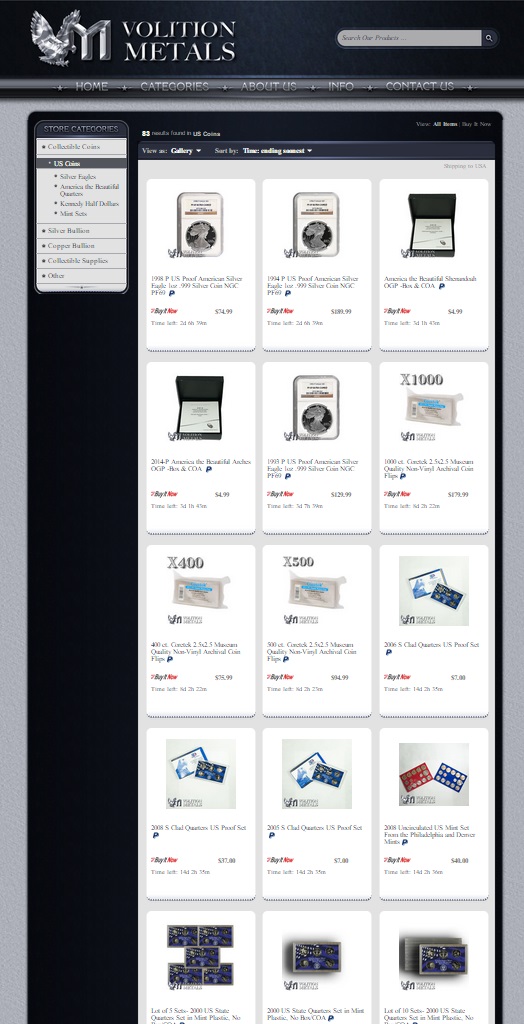 We also created custom eBay listing templates to build brand awareness
Sometimes customers land on a page via search, and the product they are looking at only has the bare minimum information. When we help our clients by creating custom eBay listing templates, we ensure that there is branding in the listing and that customers can easily navigate to other parts of our clients' stores through the product listing page by making it responsive. This helps to boost sales, and helps to increase customer confidence in the products our clients sell.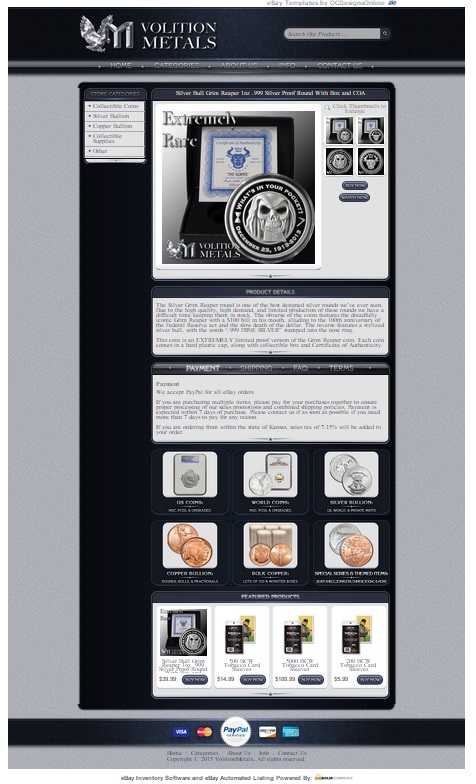 Contact OCDesignsonline to get a free quote on our custom ecommerce packages today
At OCDesignsonline, we offer our clients a wide array of eBay listing templates from which they may choose. When you elect to have us create a custom ecommerce package for us, you can save $400 and have two sites instead of one. Please browse our portfolio, and when you are ready, request a free quote. You can find us on your favorite social media platforms. We're on Facebook, Twitter and Google+!