When you're looking for an easy way to boost sales, consider doing what Two-Way City did: have us custom design two ecommerce platforms for your business. When you have two sites, rather than just one, then you'll find that you can appeal to a wider customer base. We created an ecommerce website and an eBay store for our OCDesignsonline client. It's important to us that the end results of every project we take on look great – and the end results of the stores we created for this client are no different!
Pictured below, you will see the ecommerce website for Two-Way City on the left and the eBay store on the right. We used our client's logo on each of the sites, but we did make sure that each site had a distinct look from the other. While the ecommerce site has featured products immediately following the header, we had the custom category buttons immediately follow the header in the eBay store. The reason we did this is that each of these ecommerce platforms is meant to appeal to a different customer base. When creating sites for our clients, we keep target markets in mind in order to cast the most efficient net for bringing in prospective customers and converting browsing into sales.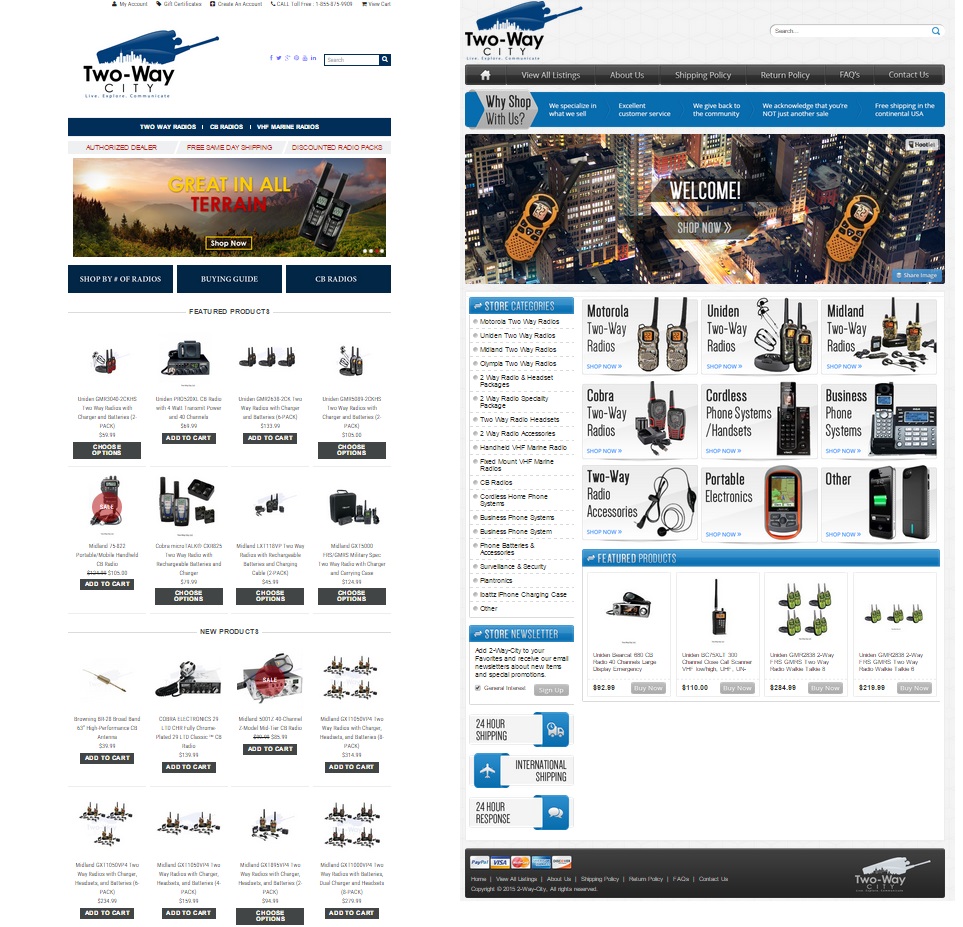 In order to have a cohesive look, custom category pages are a must
When we work on eBay projects, we want customers to have the same feeling they get when browsing a traditional ecommerce store. Thus, we customize the category search landing pages so that they have the same branding as the rest of the eBay store. This way, customers can easily identify when they have strayed too far in their browsing efforts. It also helps customers, because when we create a custom category search bar, they can easily jump from one category within a store to another. The more user-friendly a page is, the easier it is for customers to shop and make their purchases.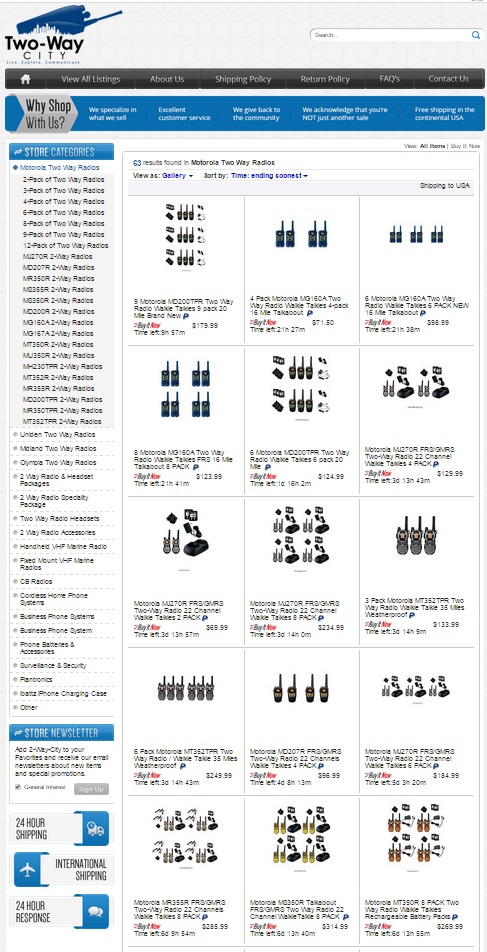 Custom listing pages help guide customers into the rest of the store
We wanted to make it easy for customers coming to our client's products through an item search to find more items offered by Two-Way City in their eBay store. Thus, we created custom listing templates that allow customers to browse directly from the listing description. If an item is not exactly what a customer is searching for, or if a customer would like to browse more products carried by our client, that customer can click through to the main page or category search pages.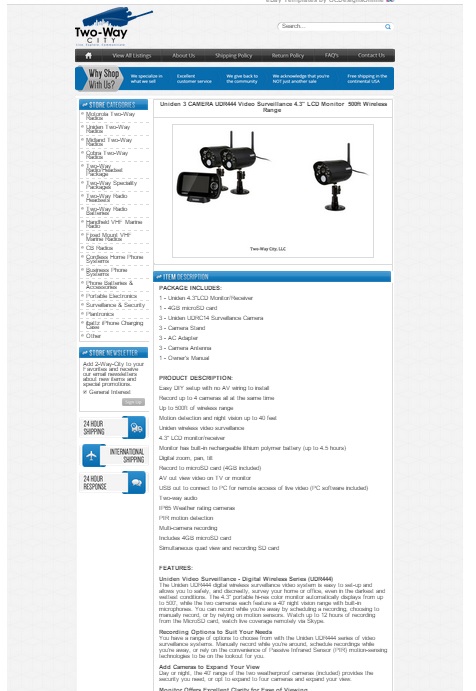 Contact OCDesignsonline today for a free quote on our custom ecommerce platforms
Why not have us create two ecommerce platforms for your company? We offer a savings of $400 on our ecommerce and eBay store packages. At OCDesignsonline, we have a generous selection of eBay listing templates. We encourage you to browse our portfolio and request a free quote when you're ready. Also, don't forget to find us on Facebook, follow us on Twitter and check out our Google+ Page too!