Swing sets are one of the great childhood joys – sitting in the back yard, seeing if you can fly higher than your sibling while feeling like you might get so far away from the ground you'll never come back down. At OCDesignsonline, when our client at Swing Set Stuff came to us for help with their ecommerce needs, we were happy to help. We worked with them to create a custom ecommerce design package that would meet all their needs. We created both a traditional ecommerce page and a coordinating eBay storefront for our client.
Below, you will see the ecommerce site on the left and the eBay storefront on the right. We created the two pages to coordinate with each other, but so that they would be different enough to be unique when it came to search results. With the ecommerce site, we used a slideshow header that would gain the interest of visiting customers from the moment they happened upon the site. For the eBay storefront, we used a static header, that tout's one of our client's big unique selling points – fast and free shipping.
Custom eBay category pages help to make sales
We also created custom eBay category search pages to help boost our client's sales in Swing Set Stuff's ebay store. We wanted to keep the branding consistent throughout the entire eBay store. This helps our client's eBay store to appear more professional, and it makes it look more like a real ecommerce site with the convenience offered to customers that comes with using eBay as a platform.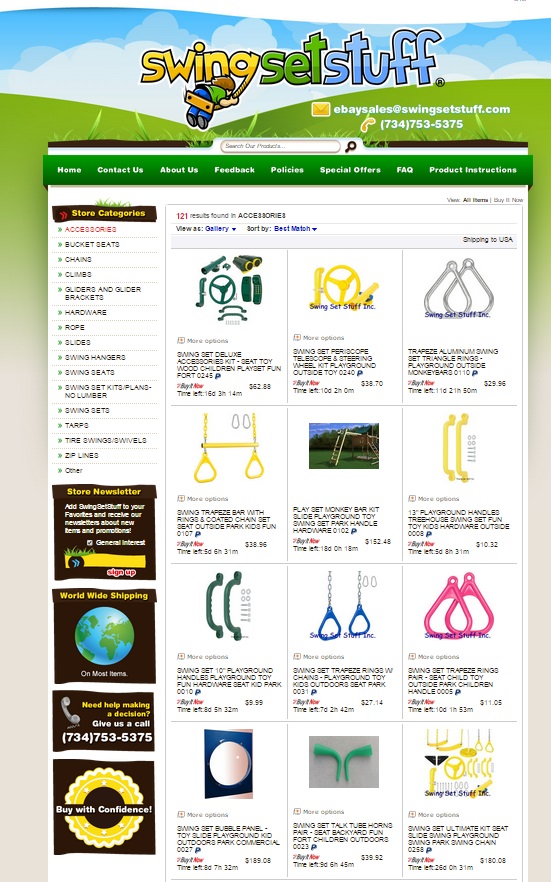 Our custom eBay listing templates help brand and sell products too
When we create custom eBay listing templates for our clients, it not only helps our clients to sell more products and build brand awareness, but it also helps our clients to stand out against the competition. When customers land on our client's site, it's easy for them to read more about the product, the company, and company policies all in the listing. Should they wish to browse more, it's easy to do through clicking on the menu in the custom listing description. This all goes a long way to selling more products since we've made it very easy for customers to continue to browse and find exactly those products for which they are searching.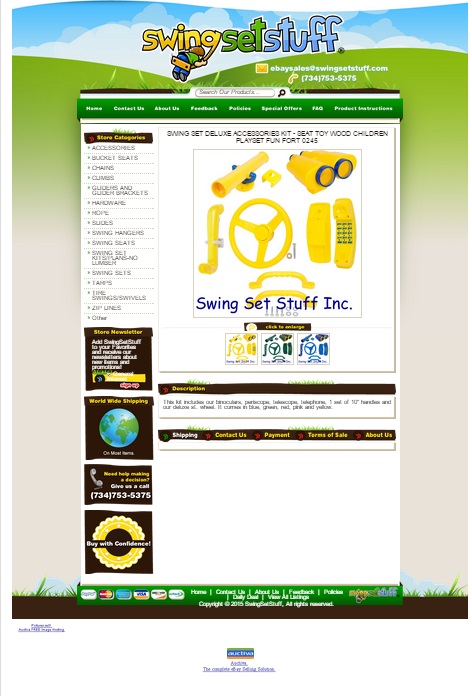 Contact us at OCDesignsonline to get a free quote on a custom ecommerce design package
At OCDesignsonline, we have a wide array of eBay listing templates from which to choose. When you choose to have us create a custom ecommerce design package that includes both a traditional ecommerce site and an eBay storefront, we offer a savings of $400. Take a moment to browse our portfolio and request a free quote. Also, don't forget to find us on Facebook, follow us on Twitter and check out our Google+ Page too!