Music is a great way for people to begin expressing themselves. When our team at OCDesignsonline got to work with the folks at Total Music Source, we were excited to help them with their ecommerce bundle. We created both an ecommerce site and an eBay store for our client. By creating both an ecommerce site and an eBay store, we were able to help our customer boost business. We wanted the two sites to feel the same, so while we used different images for each of the storefronts, we kept the logo, colors, and headers very similar to one another. By keeping branding consistent, it helps our client's customers to identify that they are in the right spot for purchasing the goods for which they have been searching.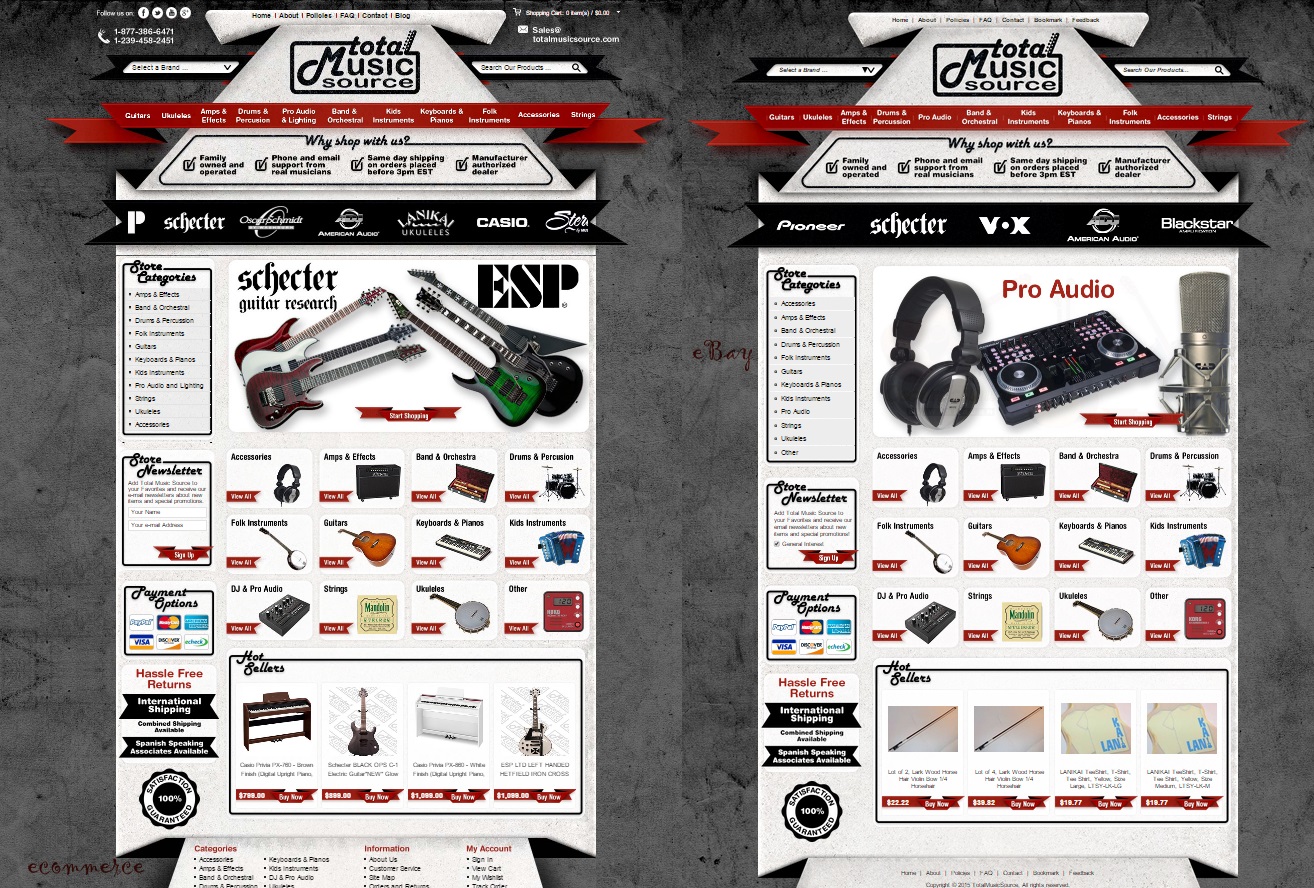 We made it easy for customers to find what they are looking for on both sites
We wanted customers to have an easy time browsing the sites, so we made sure to make the categories and category images clear. It's easy to navigate, whether a customer is on the ecommerce site or in the eBay store. We carried the same themes through, and we ensured that we created a spot for unique selling points. Finally, we were sure to add a "hot sellers' spot on each site so that our client could feature items that are popular, new, on sale, or of particular interest to their target market. We made sure that our client uses different products in each "hot sellers" slot so that customers have a reason to visit each of the two pages to find great deals.
We created custom category pages and eBay listing templates for the eBay store
We wanted to keep the branding throughout the entire eBay store, so we created custom category pages and custom eBay listing templates for our client. This helps to boost sales and the professional appearance of the eBay store. It gives customers the sense that they are browsing in a unique space, even if they're technically browsing eBay search results. When we also brand listing pages, it helps customers who come to the product listing through a general search to find other products offered by our client. In all, by carrying the branding throughout the entire site, and not just having it on the storefront, we help our customers to boost their sales from their eBay storefront.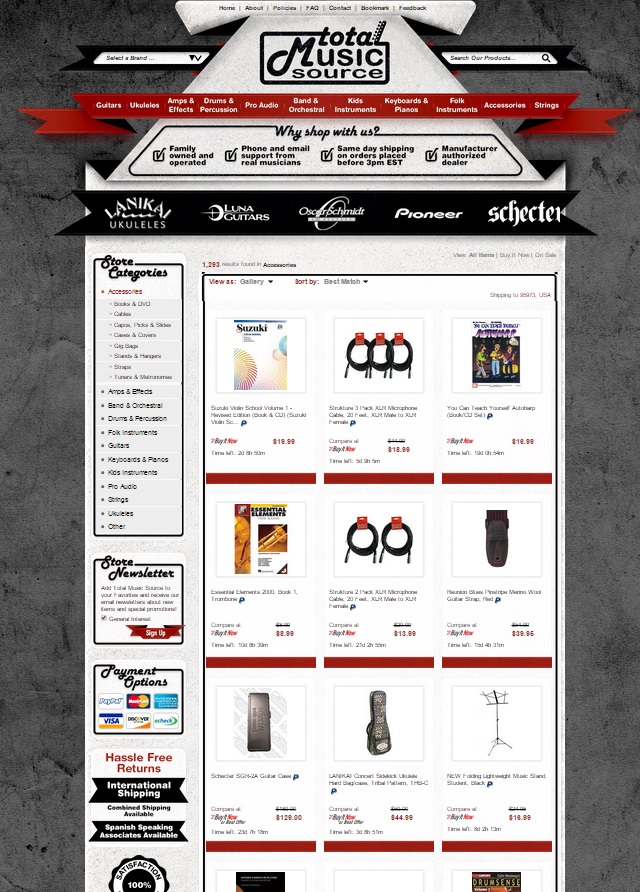 Boost your sales today; contact OCDesignsonline for a free quote on your ecommerce bundle!
We have a wide array of eBay listing templates from which you may choose. Take a moment to browse our portfolio and request a free quote. Remember that you can save $400 by purchasing an ecommerce bundle that includes an ecommerce site and an eBay site. For more ideas, find us on Facebook, Twitter, and Google+!