When it's time to throw a party, you mustn't forget the decorations. Piñatas, streamers, themed cups and plates all make a party feel festive. When Party Zone USA called us at OCDesignsonline wanting to boost their sales and gain a wider customer base, we were quick to suggest our custom eBay and ecommerce package. In addition to scoring two new Internet stores from which to sell their party supplies, they were able to save $400 by having us complete both at once as a package deal.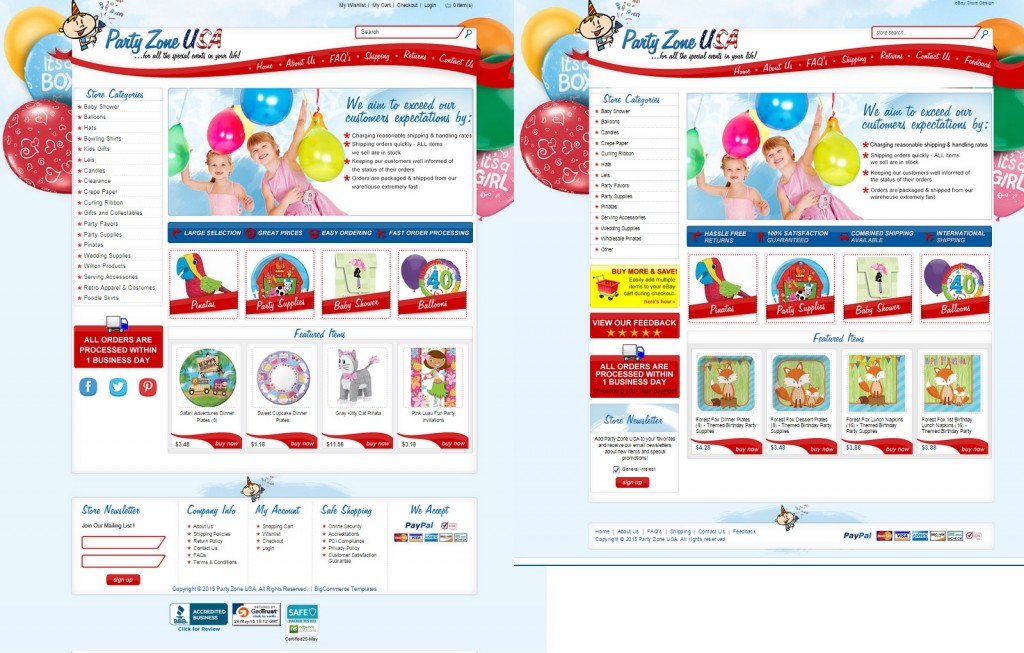 Matching sites to promote a party supplies business
When our clients choose to purchase a package for matching eBay and ecommerce websites, they report higher sales. This is because they are able to catch two different groups of target customers – the group that is more comfortable shopping on eBay for deals and the group that prefers a more traditional mode of shopping through a business's ecommerce site. We created matching – but not quite identical – sites for Party Zone USA. That is so customers already familiar with our client's brand could easily identify the brand while shopping on their preferred platform.
Custom category pages help with branding while customers search
When a customer is shopping for a specific product, it's great when a business does everything in its power to make it so that a customer can find exactly that product for which he or she is searching. We branded the eBay category pages so that while customers are browsing they feel as they would feel on an ecommerce site not hosted by eBay. This level of branding really makes a fine point and helps customers feel comfortable with their purchasing decisions. The professionalization of the site really adds to the overall success of an ebay store.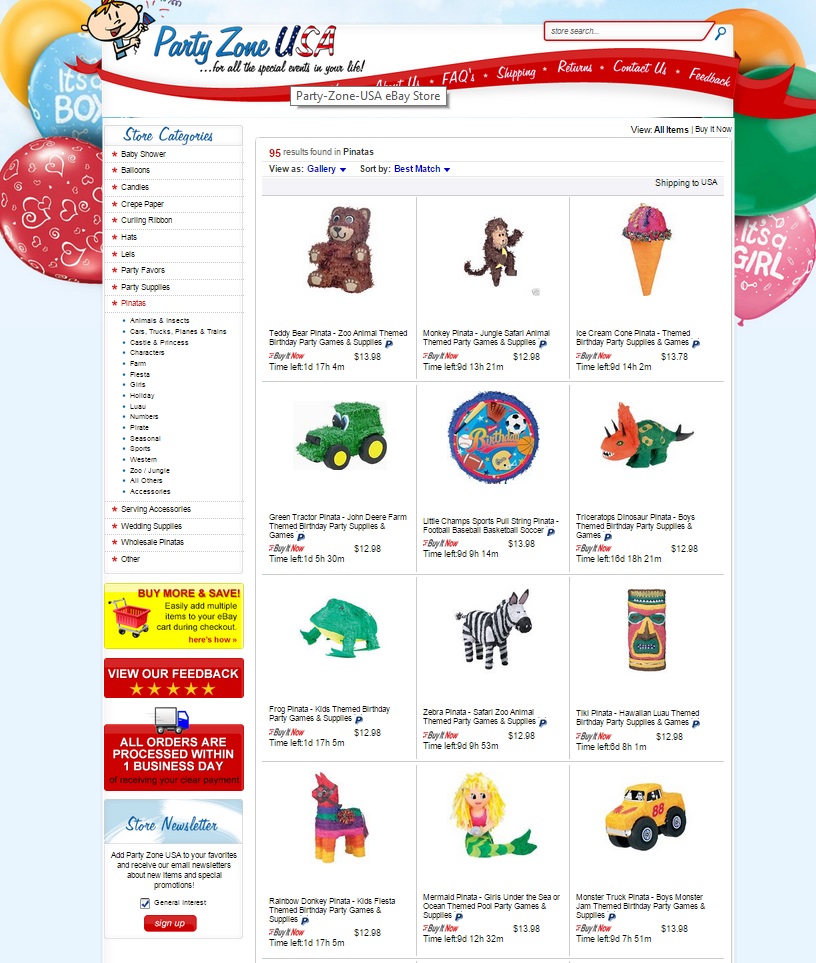 We created a responsive eBay listing template for our client as well
We really wanted our client to make a great impression when it comes to customers finding the eBay store via search engine. Thus, we ensured that we created a branded template for their eBay listings as well. This way, when customers land on the product listing page, they can go from there to browse our client's other products – and – make further purchases. With a responsive template, we ensure that it is mobile friendly so that customers browsing on smartphones can easily navigate and purchase products in which they are interested.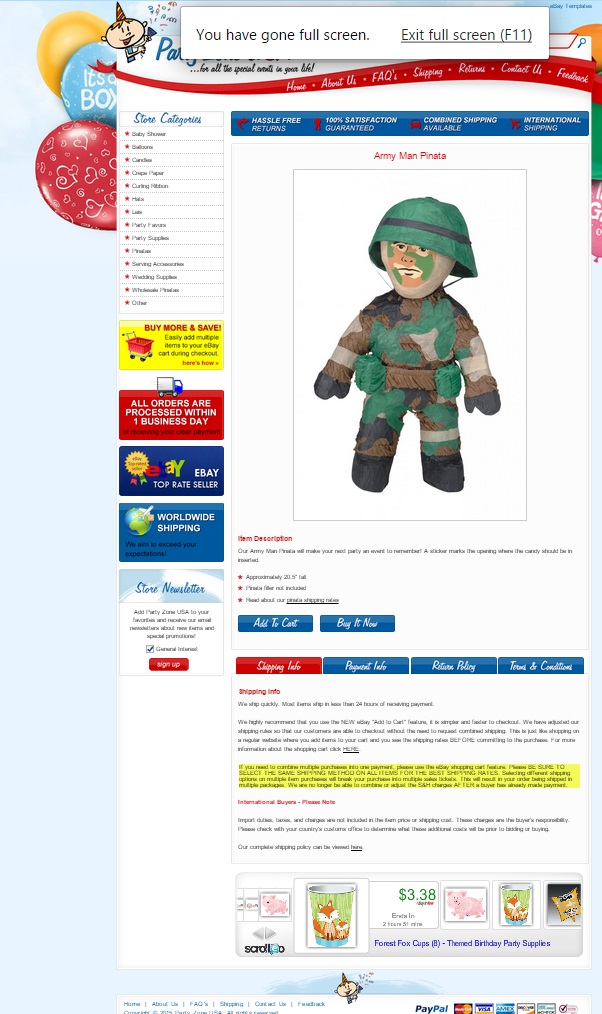 Contact OCDesignsonline today for a free quote on your ecommerce and eBay package
At OCDesignsonline, we have a wide array of eBay listing templates from which our clients may choose. Take a moment to browse our portfolio. When you see something you like and have some ideas about what you'd like us to do for your ecommerce and ebay package, please request a free quote. Also, don't forget to find us on Facebook, Twitter and Google+!