When someone looks over their shoulder they'll often find their mobile device closer to them than their laptop. Smart phones stay within arm's reach of most individuals and now that email, conversations and even morning alarms come from cell phones it's rare that they're far from the owner. OCDesignsonline is a trusted name in the ecommerce and online seller industry. The goal today is to stand out on every device with the capability of accessing the internet. For what reason? So online retailers have every opportunity to reach their target audience. OCDesignsonline understands the importance of grabbing that audience though mobile devices. That's why every custom eBay template comes mobile optimized for smart phones, tablets and similar devices.
Why You Need a Mobile Optimized eBay Store
In one word: engagement. Online retailers and service providers want to engage their customers at every opportunity. A recent study found that retailers that operate their business strictly through the internet can increase consumer engagement as much as 85% by having a mobile friendly site. Mobile optimized sites not only increase store traffic but strengthen the brand identity of the store through more exposure. The study also found that online shoppers are a little over 50% more likely to do business with an online retailer if they do have a mobile friendly site.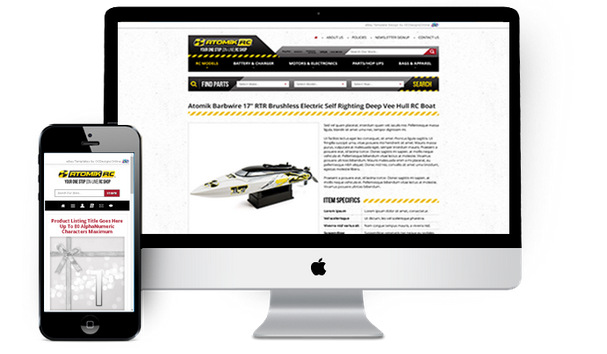 User Friendly and High Functionality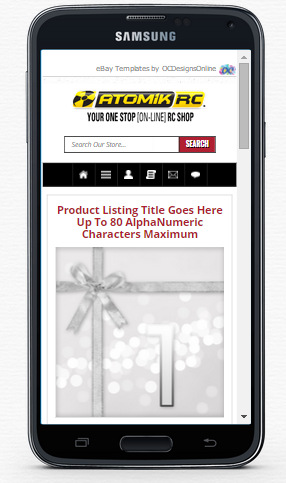 Although eBay provides an application to browse listings the functionality is not quite at 100%. OCDesignsonline specializes in taking custom looks and high resolution images to the next level on both smart phones and tablets. The mobile friendly eBay templates are optimized to display images, text and layouts with a clean appearance and without any distortion to the site. The possibility of confusion is eliminated and the likelihood of a return visit is increased exponentially.
Identify Your Identity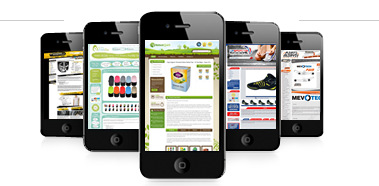 OCDesignsonline does more than just create a mobile optimized eBay store. The customization and design brewed into their eBay listing templates enables retailers to take their brand identity to the next level. A custom look that is tech friendly allows online stores to thrive. There's an option now to opt out of mirrored listings and the opportunity to add personality to an ecommerce store. By strengthening online traffic and consumer engagement the store sets itself up for higher sales. In return, they're setting themselves up for success. When a store is mobile optimized it's recognized as getting business rather than simply wanting business. The shop is identified in the marketplace as staying ahead of the game while meeting consumer needs at every angle.