There are many things a rider depends on when riding a bicycle. Is the tire pressure just right? Are lights and reflectors attached while riding during the early morning or late evening? Is all protective gear on including the helmet? Many cities are becoming biker friendly but many automobile drivers aren't yet accustom to sharing the road. At BOI, Bicycle Outfitters Indy, a full range of biking equipment can be found while keeping safety first. The store recently took on a custom eBay store design and eBay listing template with the assistance of the graphic design experts at OC Designs Online. Now bikers can enjoy their passion, stay safe and pedal off in whatever direction they desire!

The header of this eBay shop design places the logo in a bold white font in the left hand corner instilling a strong brand identity for the shop. A bicycle tire lies behind the logo in red to set the theme for the shop. Directly in the center of the header is a custom tab celebrating 25 Years for BOI! The two tone red tabs let customers know that they're dealing with an accredited store that has expert knowledge with cycling. Beneath the celebratory tabs is a black information panel dedicated to furthering consumer knowledge. Online shoppers can review shop brands, categories and have instant access to top quality customer support.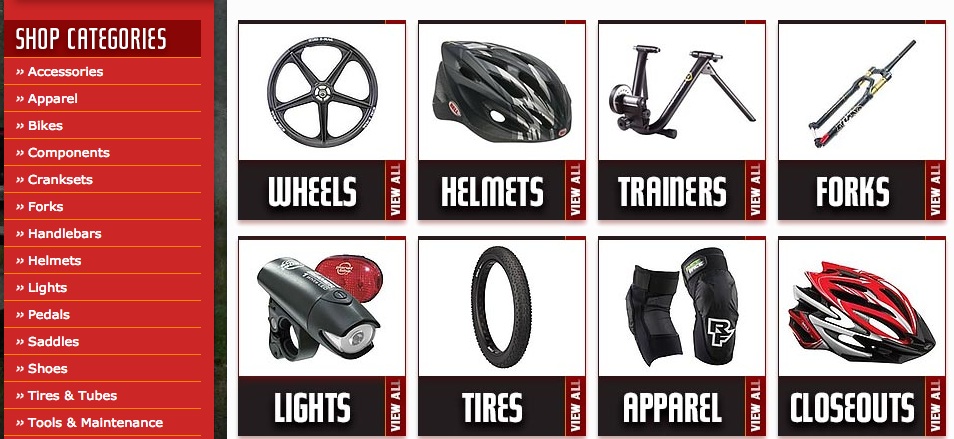 The midsection of this eBay store design makes shopping a cinch with a store categories section. The left hand panel has a list version of categories with a tab for every topic. However, the boxed tabs that take up the majority of this section include high resolution images to represent the category titles. OC Designs Online know that online shoppers are visual shoppers and having an image lures the shopper to browse a little further.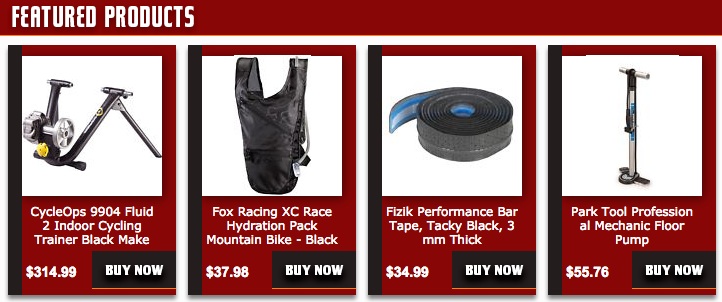 The footer of this eBay shop design places products right before the customer without them having to cycle through the shop. Four tabs line the bottom of the screen and each tab has a bold black tab to make checking out and purchasing the item a breeze. This is an excellent place to put new inventory, commonly overlooked items and products up for sale!
There's a variety of eBay templates to choose from and each layout comes with a custom look for the store. OC Designs Online invite you to browse our expanding portfolio and request a quote to learn more. We customize each template and make it specific to you!
Don't forget to look us up on Facebook, follow us on Twitter and check out our Google+ Page, too!