It's rare that people find themselves without their smart phone or tablet nearby. People accidentally leave their smart phone behind before heading to work and go the entire day feeling like something is missing. Mobile users on average check their phone 150 times a day. Every check-in can drain the battery leaving mobile users with a battery in the red zone. It's at iTech Connection that chargers and cables can be found at an affordable price. However, they're not the only ones that are affordable. The shop reached out to OC Designs Online for a wallet friendly custom eBay store design. Now the shop can find sales rising and customers leaving with top quality cell and tablet accessories.

The header of this custom eBay shop design is colorful and inviting. A wide range of colors outline the main tabs and panels while making the storefront overall visually appealing. The logo is located in the top left hand corner building a strong brand identity for the shop. Directly to the right are payment options for the shop including VISA, MasterCard and PayPal!
A charcoal grey panel stretches across the header introducing online shoppers to different topics about iTech Connection. Customers can read over more information about the store, view all the shop listings and skim over customer feedback to feel comfortable using the shop! Below is an eggshell white panel to introduce shoppers to why they should shop at the store. Fast and free shipping are just a few of the perks!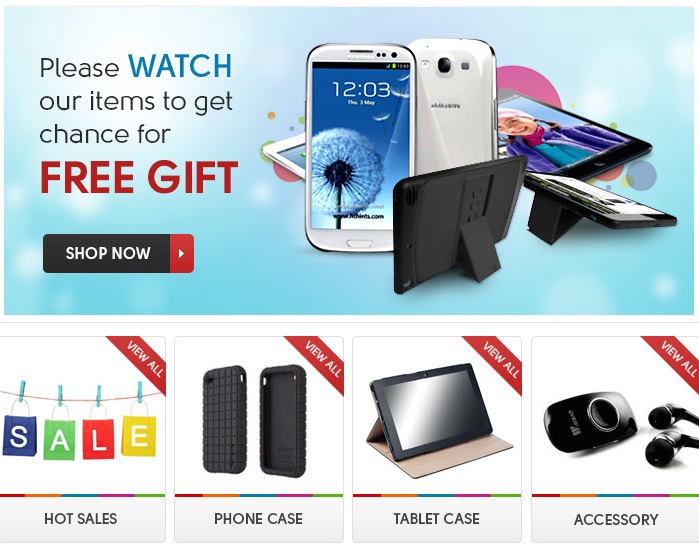 The midsection of this custom eBay store design shows a variety of items the store supports in the main image. The store delivers a free gift for those customers who watch their eBay store items. Customers only need to hit the "Shop Now" tab to start browsing the shop! However, if the customer has a specific item in mind they can skim over inventory by category or sale in the tabs lined out above!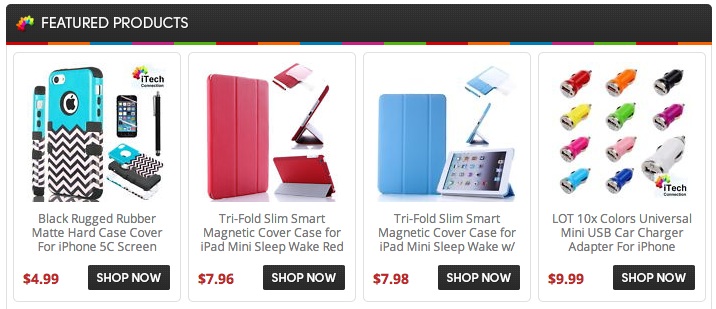 The footer of this eBay shop design highlights featured products on the shop. Each tab has a high resolution image of the item, a description and a bolded price. Learn more about it by simply clicking the "Shop Now" tab!
OC Designs Online invites you to browse our expanding portfolio and request a quote to learn more. They have a wide array of eBay templates and eBay store designs. They customize each shop and make it specific to your store!
Don't forget to look them up on Facebook, follow them on Twitter and check out their Google+ Page, too!