Some may say there is an art to finding a good deal. Electronics vary in price but finding an affordable desktop doesn't always have to be a chore. When refurbished technology comes with a warranty online shoppers start to think twice about their next computer purchase. It's at TechDealsNow that IT equipment refurbishing is handled with care and experts that know their stuff. The tech shop with eye widening deals has caught the attention of online customers with their custom eBay store design. The shop recently reached out to OC Designs Online for an affordable, custom design that makes any monitor light right up.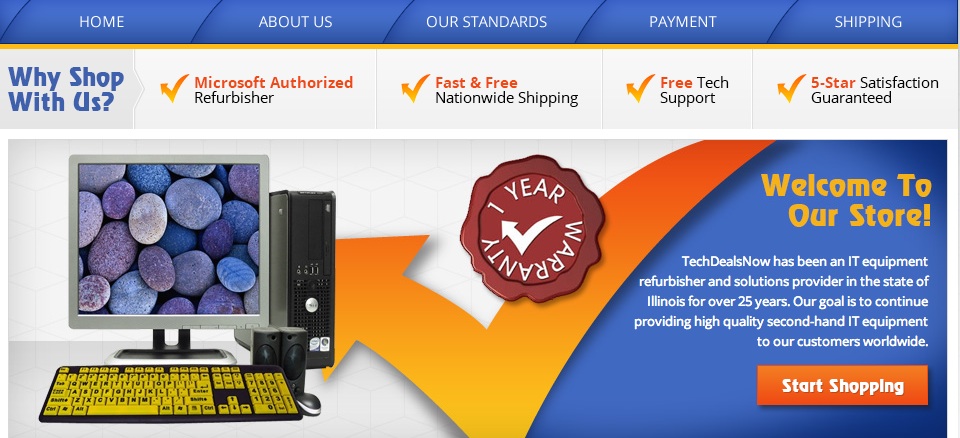 The header of this eBay shop design is lined with a navy blue information panel. The panel is placed at the top solely for customer convenience. It's here that shoppers can skim over more information about the shop, view the store standards and review payment options. A wider panel lies beneath the navy panel to introduce perks with shopping at TechDealsNow. There's no hiding the advantages of free tech support and free shipping. Five star satisfaction is guaranteed and this panel if the perfect spot to let customers in on the deal!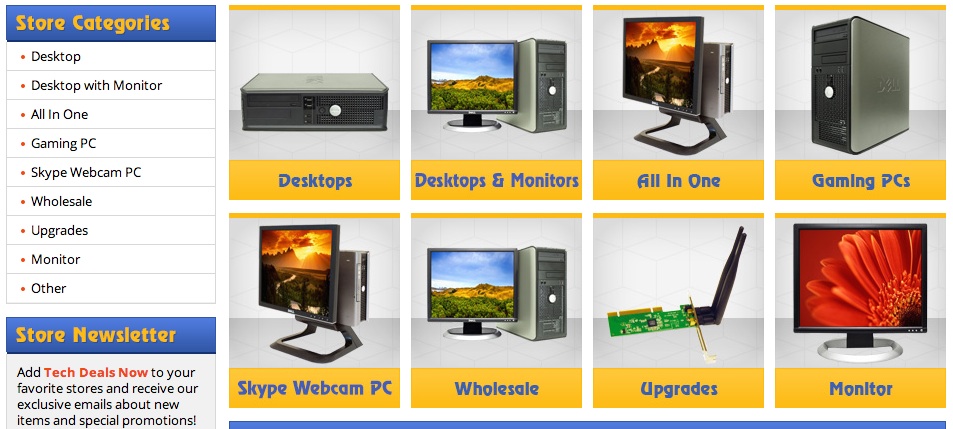 The midsection of this custom eBay store design breaks down the shop for all onlookers. Directly to the left is a vertical panel simplifying the store categories. Whether it's a gaming PC or just a monitor, this section can guide customers in the right direction.
OC Designs Online understands that online shoppers are drawn toward visuals. That's why this midsection also has large category tabs that hold a high resolution image to represent each category!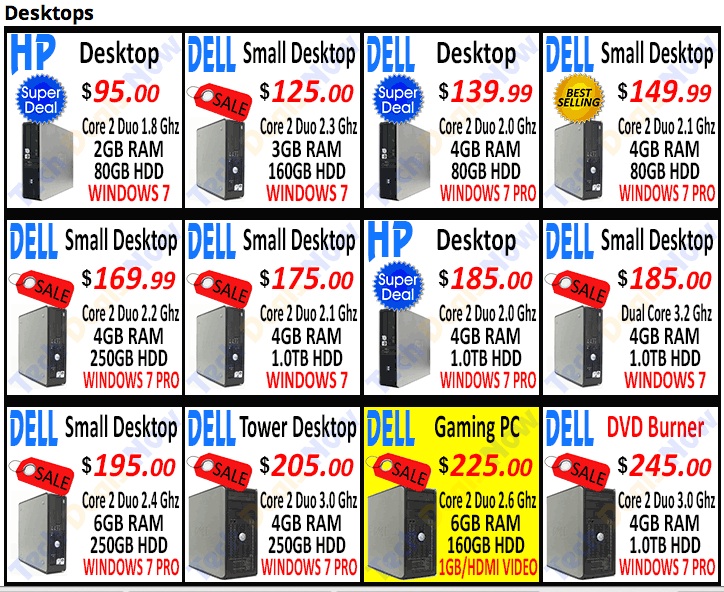 The footer to this eBay shop design is all about highlighting deals in the store! Each tab is dedicated to a specific product in the shop. The 11th tab down is highlighted in vibrant yellow to make the special really grab the customer's attention. Meanwhile, a red sale tag lets online shoppers know that they've reached the discount item area and that Dell and HP might be the perfect product for them!
OC Designs Online invite you to browse our expanding portfolio and request a quote to learn more. They have a wide array of eBay templates perfect for sprucing up any eBay store design. They customize each shop and make it specific to your store! Don't forget to look them up on Facebook, follow them on Twitter and check out their Google+ Page, too!