The average commuter spends close to 40 hours a year stuck in traffic. Nearly two full days are spent looking out the window and wishing you were some place else. However, when the sound system is wired to your liking the ride home can start looking up. Using your bluetooth technology to turn on your favorite jam can be music to your ears with the right amplifier. Priced Right Sales tweaks up their store with a custom eBay shop design. OC Designs Online brought a customized appearance to the eBay store leaving customers wired about their deals!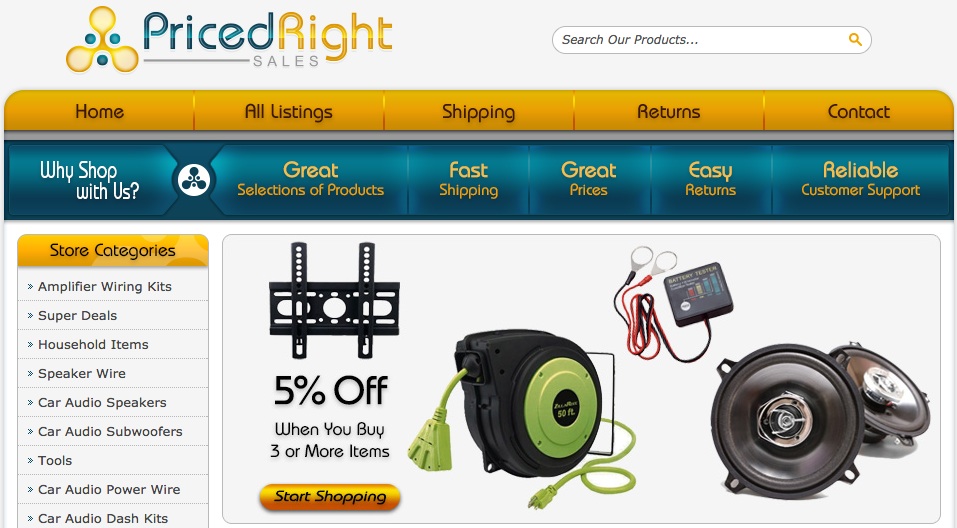 The header of this eBay store design is designed in a shimmering gold and teal layout. The colors are incorporated into the store logo that can be found in the top left hand corner. This allows for a captivating, seamless design to the shop. A gold and teal panel line the top of the page hosting a variety of tabs. Customers can view all of the listings at the shop, browse shipping information, and even reach out to reliable customer support through the tabs in the header. 
A separate vertical tab lines the left hand side of the page. This category tab simplifies shopping for online shoppers by listing out store categories. Customers can click on anything from car audio dash kits to amplifier wiring kits. It's here that the package products turn into a package deal!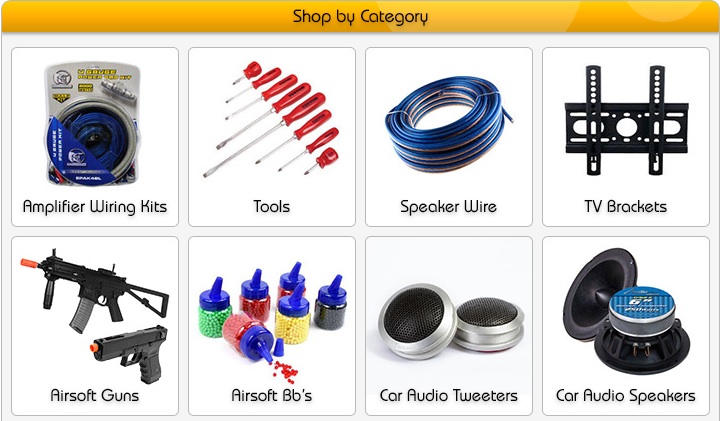 OC Designs Online understands that online shoppers purchase off of visuals. The midsection of this eBay shop design brings high resolution images to store categories. Each tab holds an image and title so browsing the store can be simple and quick. The tools you need are right before you!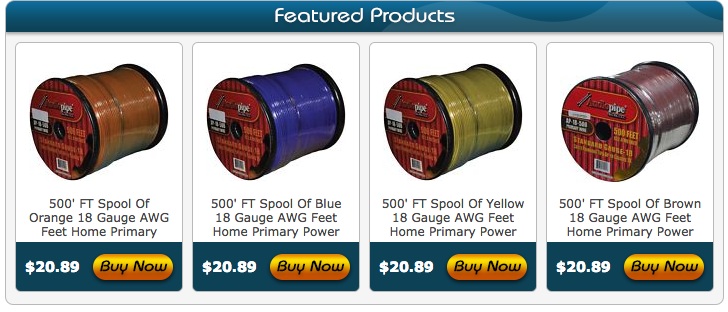 The footer of this eBay store design lines the shop with a variety of colored gauge. Whether it's orange, blue, yellow or brown, Priced Right Sales has options galore. Each tab holds an image of the product, highlights the price in a bold font and has a bright gold "Buy Now" tab so purchasing is a cinch. A section for featured products allows shops to highlight whatever product they want flying off their digital shelves!
There are a variety of eBay templates to choose from that offer simple shopping at an affordable price! Take a moment to browse our portfolio and request a free quote. You won't be disappointed. Also, don't forget to find us on Facebook, follow us on Twitter and check out our Google+ Page too!