There's a simple pleasure in walking on a wooden dock barefoot while carrying a fishing pole in your hand. The tide can flood you with nostalgia of memories long forgotten. Chats with Dad or a Grandfather can keep you company along with the sun beaming down on your shoulders. It's at Orion Fishing and Tackle that fishing and new adventures are just around the corner. The tackle shop recently took on a new eBay store design with the help of OC Designs Online. The graphic designers decked out the shop with rope and wood graphics to make every fisherman feel right at home!

The header of this eBay shop design reels in customers at first sight! A sport fish leaps from the water making a splash for the shop. The store name is front and center matching the wood planks in the background. The information panel can be found in the top plank that stretches across the screen. It's here that customers can find more information about the shop, review store policies and read over the FAQs. If online shoppers still can't find what they're looking for they can find a customer support tab listed in the panel or use the search tab above in the top right hand corner. Simply cast out a question and the shop will be sure to point you in the right direction.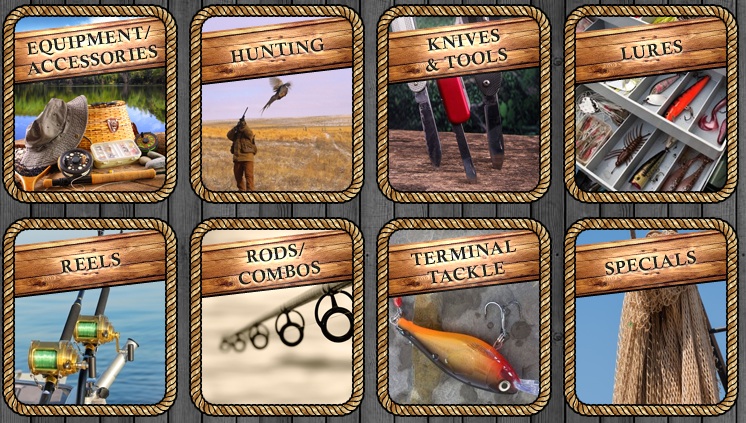 The midsection ropes up store categories in this customized eBay store design. Individual tabs can be identified by titles etched into the wooden boards hovering over the category image. OC Designs Online knows that online shoppers are prompted into purchasing through visuals. Each tab holds a high resolution image to represent the category title and to lure shoppers into viewing the store products!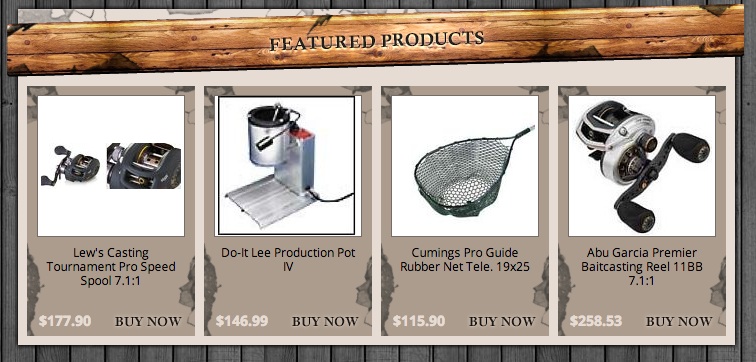 The footer of this customized eBay shop design puts products in the spotlight! A section for featured products is a great way to showcase new inventory, sale items or products easily missed on the shop. Each tab allows space for a visual, a brief description, a bolded price tag and an option to purchase the product instantly. This is a perfect spot to get customers hooked!
OC Designs Online brings variety, fun and simplicity to shopping. There's as many eBay listing templates as there are fish in the sea. Take some time to browse our portfolio of captivating store designs, and feel free to request a free quote.
Also, don't forget to find us on Facebook, follow us on Twitter and check out our Google+ Page too!