There's a simple pleasure in buttoning up a brand new designer shirt for the first time. Button by button a smile is brought to life at the thought that you'll likely receive compliments from coworkers on your appearance. However, the smile is well deserved when you know the shirt was bought at a discounted, wallet-friendly price. It's at Maya's Store that designer clothing and handbags are found at eye widening prices. The store understands that affordability is a prime concern for most which is why they reached out to OC Designs Online for a custom eBay shop design. At OC Designs Online a wide array of eBay templates are available to help ecommerce shops simplify shopping and thrive with sales.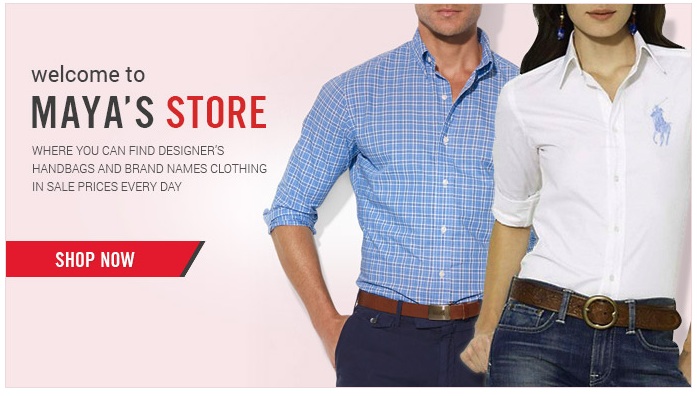 The welcome pane of this eBay store design has a soft pink background with two models looking crisp in cotton. The store name and logo can be found in a black and red font to the left of both models. The store welcomes every online shopper and introduces them with a stylish, simple greeting. Customers can click on the radiant red "Shop Now" tab to instantly find themselves skimming store inventory. Buckle up because belts and accessories are only a click away!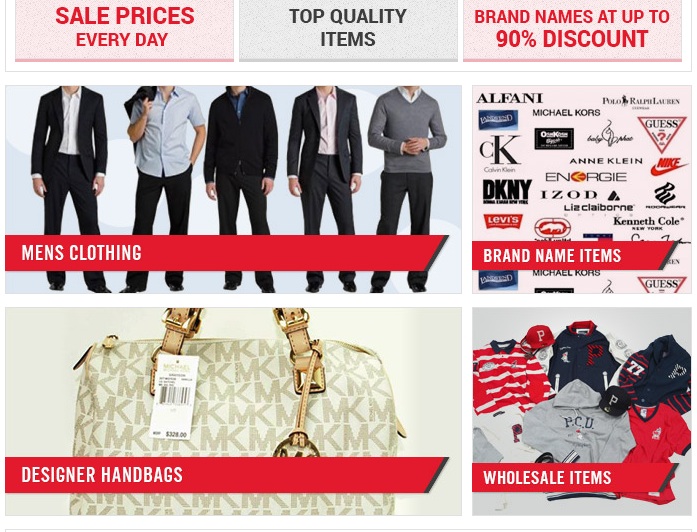 The midsection of this eBay shop design breaks down the store for the customer. The top panel stretches across the screen with reasons to shop at Maya's Store. Top quality clothing and sale items flood every page of the eBay shop. Four category tabs are front and center to assist customers in finding their way through the store. Mens clothing and designer handbags are the categories listed in the larger tabs with wholesale items and a list of brands in the smaller tabs. Each tab has a high resolution image to represent what's behind every tab. Online shoppers are visual shoppers and this only drives enthusiasm while shopping for that perfect find!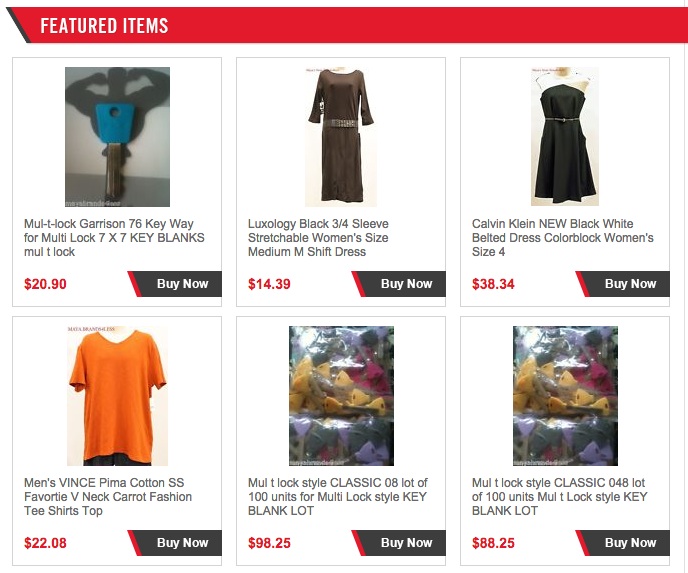 The footer of this eBay store design is dedicated to the shop's featured items. Separate tabs introduce individual products to the online shopper. A customized featured items section is wonderful for putting special products in the spotlight!
OC Designs Online invite you to browse our expanding portfolio of eBay listing templates and request a quote to learn more. We customize each one and make it specific to your shop! Don't forget to look us up on Facebook, follow us on Twitter and check out our Google+ Page too!