It was in 1970 that Chevrolet produced the first generation of the Monte Carlo. The automobile was more than a car. It could turn heads and round the corner of the street with attitude and presence. Today, the automobile can have more presence with a classic, polished appeal. Badlanz helps in keeping everything running smoothly underneath the eye-catching frame. The eBay shop recently teamed up with OC Designs Online for a more polished look to their storefront. A custom eBay store design has made browsing inventory for cruising the town a smooth ride.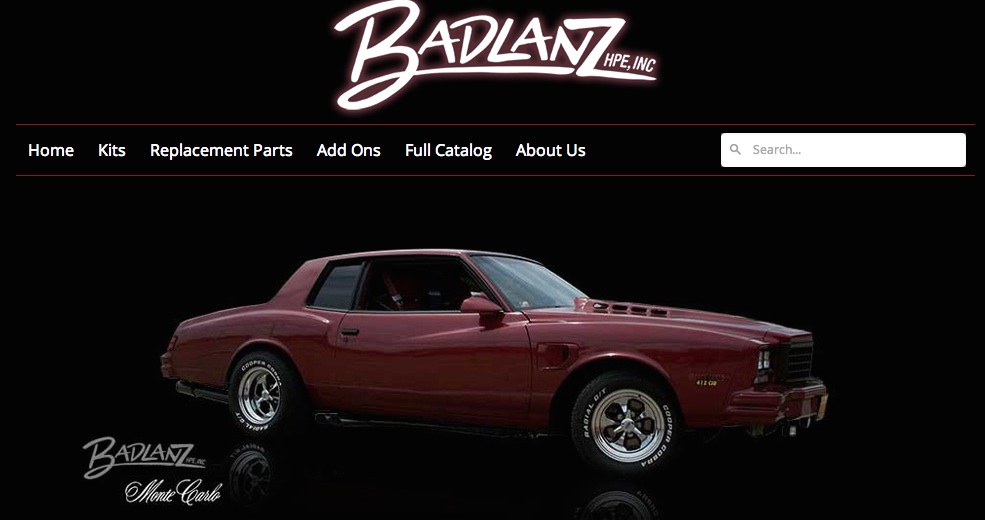 The header of this eBay shop design has a custom feel for car customization. The name of the shop is written in a stylish font that beams from the black background. Beneath the store name is a custom information panel. Customers can find direct access to replacement parts and the shop's full catalog in this section along with having access to more information about the store. A search tab can be found in the right hand corner in case the customer wants to search for a specific product. Fixing up a Monte Carlo like the one in the main graphic can all start by browsing Badlanz!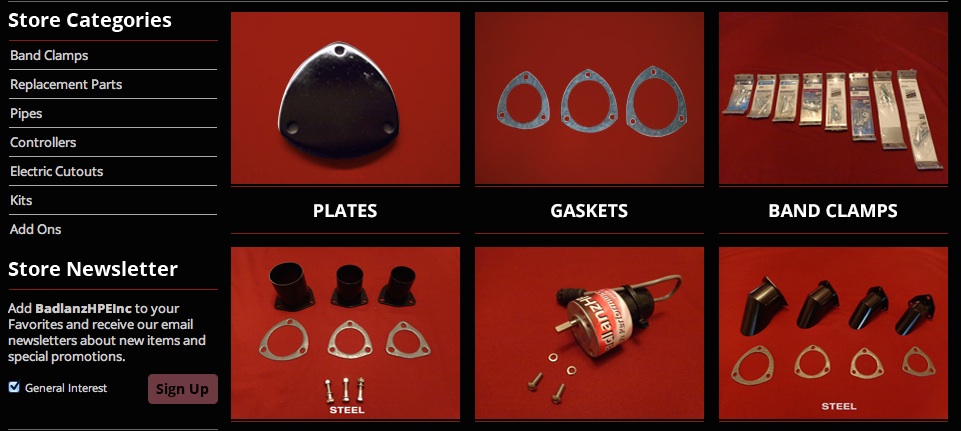 Store categories and product visuals deck out the store's midsection in this eBay store design. Individual tabs have a title and high resolution image to represent the product category. The left hand column allows for online shoppers to browse by category name and invite shoppers to sign up with the store newsletter. By simply clicking the "Sign Up" tab customers can get weekly newsletters on new auto parts and deals at the store!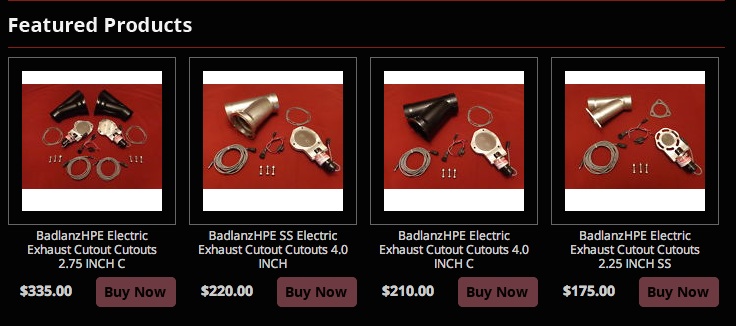 The footer of this eBay shop design throws products into the spotlight. The tabs introduce items to online shoppers with an image of the product, a brief description, a bolded price and a tab to purchase the product instantly. The "Buy Now" tab directs customers to checkout through the eBay shop and streamlines the payment process! Checking out happens quickly at the shop and leads to pedestrians checking out your new ride on the street!
OC Designs Online brings variety, fun and simplicity to shopping. An endless array of eBay templates allow a custom fit for any shop! Take some time to browse our portfolio of stylish store designs, and feel free to request a free quote.
Also, don't forget to find us on Facebook, follow us on Twitter and check out our Google+ Page!