The circle often represents wholeness and unity. A simple line that is bent and rounded to the top can help represent relationships, family and commitment. It's a simple, classic ring that symbolizes the above in a stylish manner. Anniversaries, weddings and birthdays are moments to remember and never forget. US Florida Store specializes in carrying all types of rings and handbags for any occasion. The eBay shop wanted a simple, sophisticated store design and achieved that by reaching out to OC Designs Online! With thousands of eBay templates to browse the store found a custom eBay store design that fit just like custom jewelry.

The header of this eBay shop design has been designed with blue and turquoise tabs and fonts. The store name stretches across the top of the page in a simple navy font. Beneath the store name and logo online shoppers will find a panel that stretches across the page. The information panel includes quick access to store FAQs, policies and customer support. A thicker blue and white panel is located at the bottom of the store header to highlight perks with shopping at US Florida Store! Free 24 hour shipping and hassle free returns go splendidly with stylish handbags!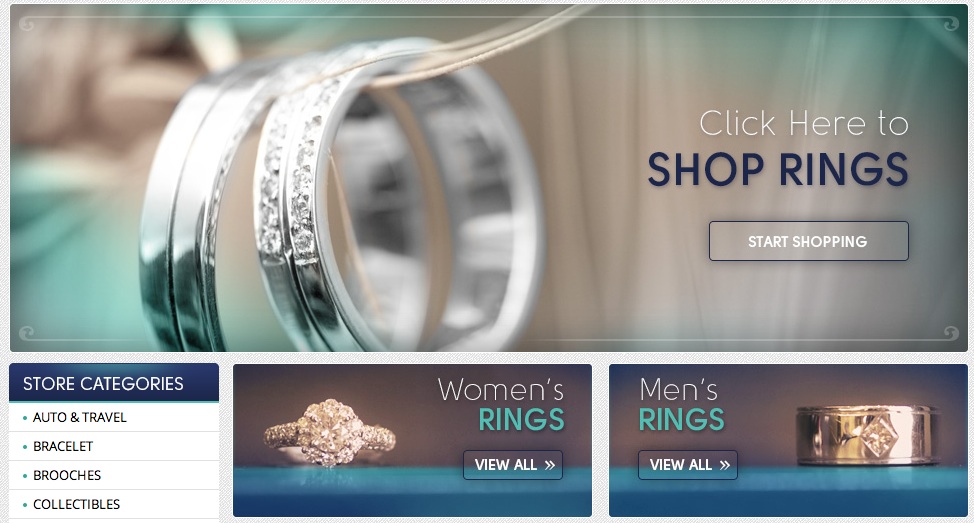 The midsection of this eBay store design sparkles and dazzles with diamonds. Rings are strung across the top of the page with the main photo front and center. A "Start Shopping" tab is directly to the right to enable customers to start skimming inventory instantly! Beneath the main graphic are two tabs dedicated to both men and women rings. A "View All" tab directs shoppers to the gender of choice with just a click. A separate panel to the far left focuses on store categories. Bracelets and brooches are just two of the sections to the shop. Customers can browse it all in alphabetical order!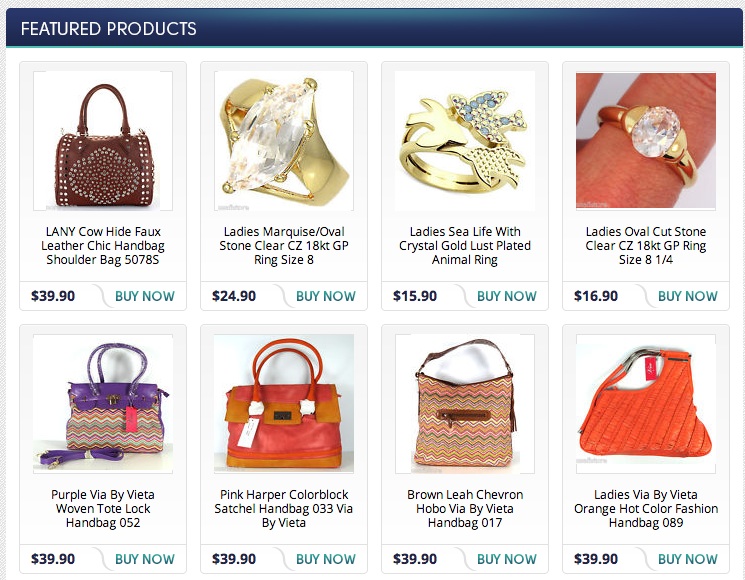 The footer of this eBay shop design puts store products in the spotlight with individual purchase tabs. Each tabs has a high resolution photo of a ring or handbag, a brief description including the price, and an option to buy the item instantly. The "Buy Now" tab links the site with the eBay shop and allows customers to checkout with ease. There's no ringing up an item but there is ringing up the finger closest to your pinky!
OC Designs Online invite you to browse our expanding portfolio and request a quote to learn more. We customize each one and make it specific to your store! Don't forget to look us up on Facebook, follow us on Twitter and check out our Google+ Page, too!