There are many perks that come with having a bicycle. You're able to exercise easily, enjoy the outdoors and minimize your carbon footprint. Biking can be more than just a leisurely activity. It can introduce you to a new community and easily make you more familiar with your own town. It's at ProjektFixie that you can take any old bike and add a bit of color and character to it. The bike supply and accessory shop wanted a storefront that gave off the same vibe as their products. They teamed up with OC Designs Online for a custom eBay store design. Now, gearing up for the road is edgy, stylish and even more fun!

The header of this eBay shop design is in various shades of grey for a sleek chrome and metallic vibe. The logo is in a bold black font with a bike chain stretching across the top to keep with the theme of the shop. Below the logo customers will find a charcoal grey information panel. They're able to click each individual tab to learn a little more about ProjektFixie and view the outstanding feedback from previous shoppers. On the far right hand side customers will find a search tab. This allows them to find specific products and search for information about the shop with ease.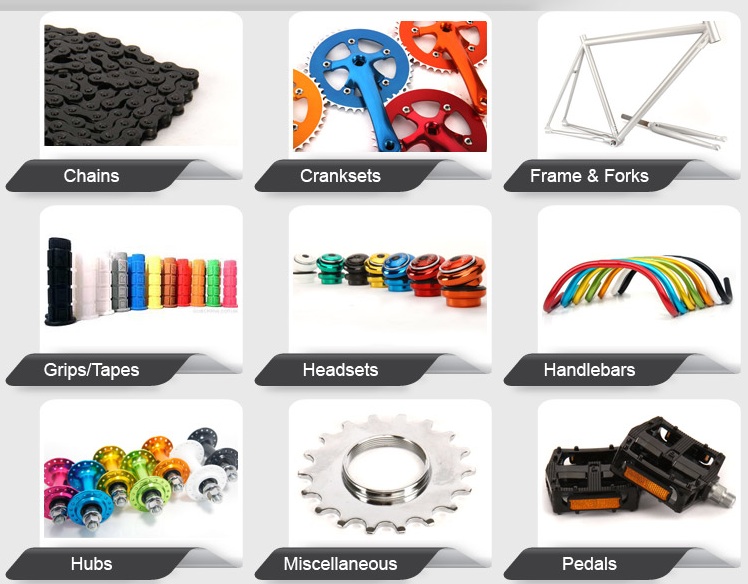 The midsection of this eBay store design is focused on making shopping simple for the customer. Store categories are hosted by tabs that each hold a category title and high resolution picture. Online shoppers are visual customers therefore need an accurate appealing image to grab their attention. The bike accessories at ProjektFixie are colorful and with a neutral grey background the items pop from the screen. This custom category section is sure to do the trick!

The footer of this eBay shop design is simple and to the point. Many of the tabs in the top information panel can be found in the footer as well for customer convenience. The logo has been placed in the far right hand corner to keep a strong brand image throughout the storefront and visuals for payment methods run along the bottom portion of the screen. Get in the right gear and make checking out at ProjektFixie a cinch!
OC Designs Online has a wide array of eBay templates for any product and any occasion. You choose the layout and OC Designs Online turns it into your image. Take some time to browse our portfolio of store designs, and then request a free quote. If you have any questions feel free to ask!
Don't forget to find us on Facebook, follow us on Twitter and check out our Google+ Page too!