Fast RC Parts has a need for speed. The auto racing assembly and supply shop is made up of 5 full time employees with over 10,000 products in stock. The eBay shop believes in getting their products to customers in record setting time and that's why every product ships next business day! The store wanted to take on a new storefront design for a sleek, fast and fun shopping experience. In order to do that they reached out to OC Designs Online and browsed a variety of eBay templates. After browsing a wide variety of potential custom looks the store found the perfect eBay store design for them!

The header of this custom eBay shop design drives online shoppers to learn more about the store. In the top left hand corner customers are reminded of the store name. The logo beams from the page in neon green and blue fonts. Below the logo in a smaller font is a reminder of what the shop specializes in, letting customers know they're in the right spot for parts and accessories.
A grey panel stretches across the header hosting a variety of tabs. Each tab makes shopping easy while making customers more comfortable with the eBay store. Delivery methods are explained, contact information is provided for top quality customer support and terms and conditions are all but hidden!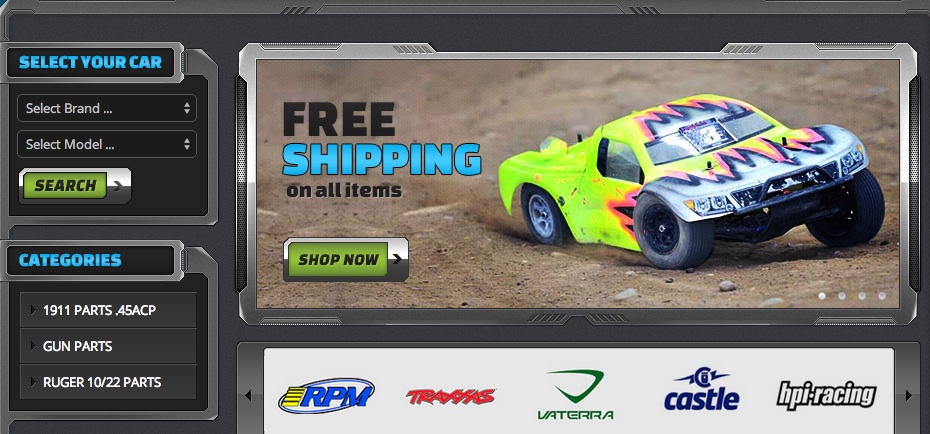 The midsection of this eBay store design gets the store rolling in the right direction. "Free Shipping" is found in the center of the main graphic in order to grab and hold the customers' attention. A neon yellow race car peels off to the right of the page tossing up dirt and deals on the site.
To the left of the main image are two panels. One panel helps online customers search for specific brands and models in the shop while the other lists out store categories for easy browsing of inventory!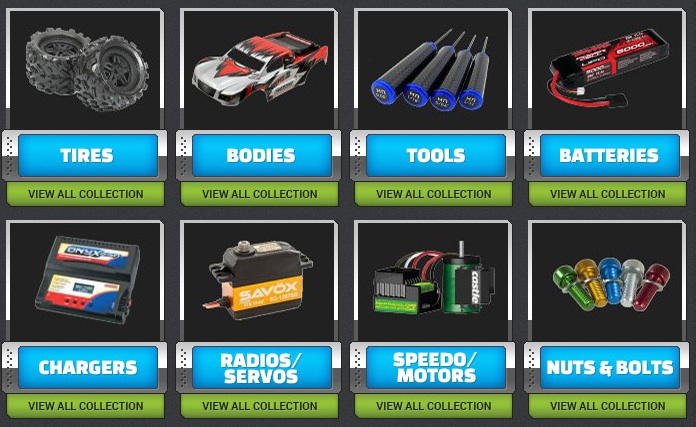 The footer of this eBay shop design enables shoppers to browse categories with ease and simplicity. Each tab is highlighted in blue and green to keep with the colors in the store logo. High resolution photos are in the top of each tab to highlight store products and to keep locating the perfect product a cinch!
You choose the layout and OC Designs Online makes the magic happen. Take some time to browse our portfolio of eBay store designs, and then request a free quote.
Don't forget to find us on Facebook, follow us on Twitter and check out our Google+ Page too. If you have any questions feel free to ask!