There's nothing quite like taking home a brand new cell phone. Often it's time for an upgrade and it's out with the old and in with the new. However, taking on a new cell phone or tablet means keeping it charged and in excellent condition. A case can add a stylish look while providing a protective layer to the electronic device. Charging the device should be easy and convenient and that can be accomplished by having a charger nearby at all times. It's at Dr. Hot Deal that cell phone necessities can be found at an affordable price and unbeatable deal! The eBay shop recently took on a new storefront design with OC Designs Online. The shop skimmed over a wide array of eBay templates and found the perfect eBay shop design for the electronic accessory store.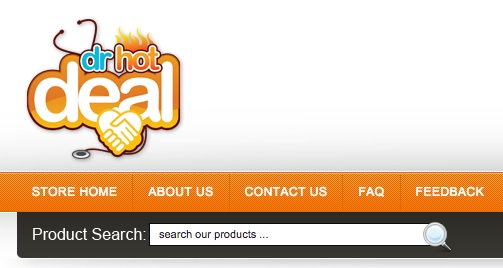 The header of this eBay store design grabs the customers attention with a smokin' hot orange for the logo and information panel. The shop logo can be found in the top left hand corner. Flames shoot from the 'hot' in "dr hot deal" to show how hot the deals can actually get at the gadget accessory shop! Below the logo is an orange panel hosting a variety of tabs.  Each tab allows customers to get more acquainted with the eCommerce eBay store. Online shoppers can view feedback on the shop, skim over the FAQs and read more about the store in the "About Us" section. Just in case the FAQs don't answer all the questions on the customer's mind they can click the "Contact Us" tab. Dr Hot Deal has nothing to hide and believes in superior customer support.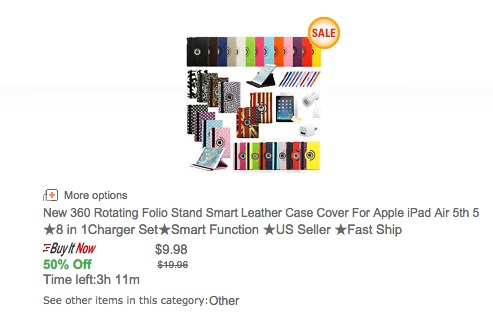 At the very top of this eBay shop design is a special feature in their customized look. The tab at the top allows the shop to showcase a deal of the day! The first thing online shoppers will see is an item at a discounted price. If the deal doesn't strike their fancy the customer can always return the next day to see what's up for grabs! The tab not only displays a high resolution photo but also includes a price, description and an option to buy the product instantly.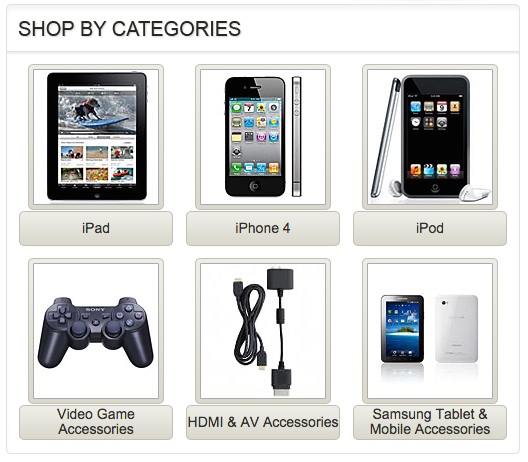 The footer of this eBay store design displays 6 tabs in a customized categories section. Each tab has a photo that describes the category and a title to direct customers in the right direction. Now, finding the perfect cell accessory or gaming device is a cinch!
Take some time to browse our portfolio of store designs, and then request a free quote. If you have any questions feel free to ask!
Don't forget to find us on Facebook, follow us on Twitter and check out our Google+ Page too!