As a child we're often told to always make our bed. The cotton sheets get pulled up to the brim of the mattress, straightened, and tucked into the right spots. The comforter is lifted into the air releasing all creases and wrinkles while adding a cushioned appearance to the room. Pillows are fluffed and strategically placed into the right spots for the final touch. All this is done for a satisfying, orderly appearance and so that hopping into bed merely a handful of hours later feels like a new, welcoming experience.
It's at Cozy Array where all bedding needs are met and comfort finds its way into the bedroom. The shop recently reached out to OC Designs Online for a unique, customized eBay shop design. The store reviewed a wide array of eBay templates and found the one for them!  

The header of this eBay store design is cutesy and fun. The Cozy Array logo is in the top left hand corner spelled out in a fun font. Below the logo is a light blue information panel. Each tab within the panel directs customers to more information about the eBay shop. They can read up on daily deals, view all of the store listings, and even reach out to customer support easily. 
Below the blue information panel is a custom panel that informs online shoppers why they should shop at Cozy Array. Each tab has a fun blue graphic to show the shoppers that they've reached a new fact. Whether it's because they have the largest variety in home and bedding or just the fact that they have a large satisfaction rating, Cozy Array can bring comfort and decor to your home.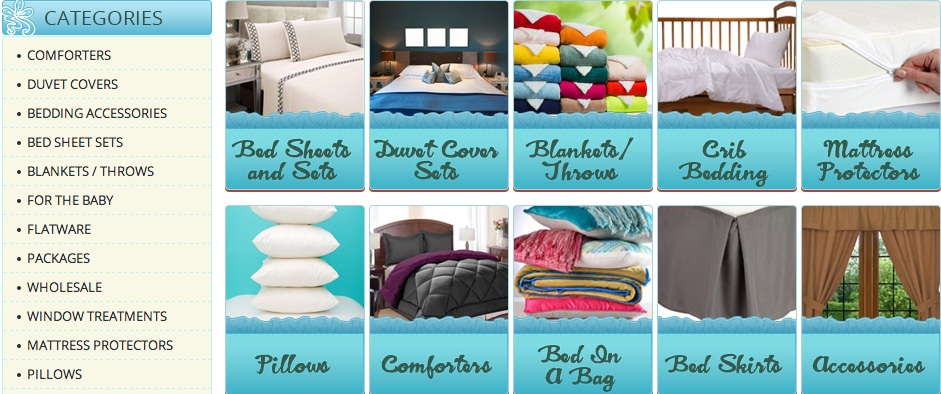 The midsection of this eBay shop design is colorful and organized possibly mimicking your future bedroom! Store categories have their individual tab surrounded by a soft blue. Each tab has a category title and a high resolution image to represent the products associated with that category. For a more thorough and specific category list just glimpse to the left. A separate vertical panel lists product categories top-to-bottom.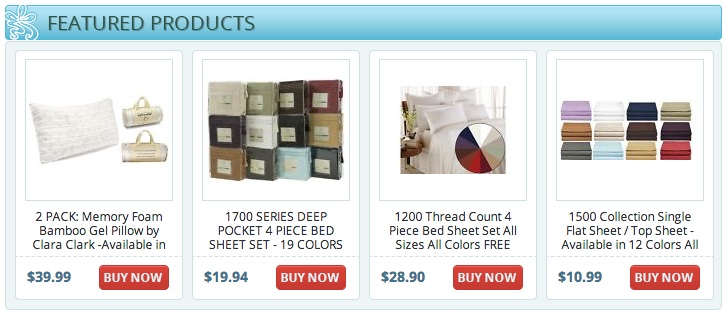 The footer of this eBay store design features products on the eBay shop. This is a perfect section to highlight sales items, items people may commonly overlook, or new inventory! Each product tab has a brief description, a price and an option to buy the product instantly. Don't let a customer miss adding something to their cart!
OC Designs Online has thousands of eBay templates to choose from and customize. Take some time to browse our portfolio of store designs, and then request a free quote. If you have any questions feel free to ask!
Don't forget to find us on Facebook, follow us on Twitter and check out our Google+ Page too!